Summary Of Executive Moves In Global Wealth Management - September 2020
Editorial Staff, 12 November 2020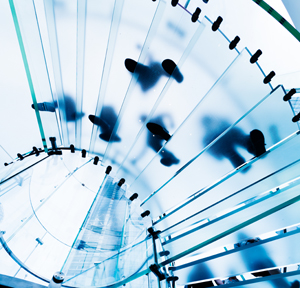 The latest senior moves in wealth management positions from across the world.
International moves (UK, continental Europe, select financial centres, Middle East, Africa)
Newton Investment Management, part of BNY Mellon Investment Management, appointed Louise Kernohan as UK equities portfolio manager. She runs the BNY Mellon UK Equity and the BNY Mellon UK Opportunities Funds alongside Simon Nichols and Ben Smith. Kernohan joined from Aberdeen Standard Investments, where she was an investment director of UK equities. She managed the ASI UK Equity and ASI UK Responsible funds, as well as co-managed the Dunedin Income Growth Investment Trust. Prior to that, she was senior investment manager in the firm's pan-European equity team.

Fund manager Hawksford added three senior figures to its global team. In Jersey, Gavin Wilkins joined as global head of client and intermediary relationships, and Ross Rennie joined as manager of corporate services. Serene Lim joined as associate director in Singapore.

Withers added public office fire-power to its ranks. It named Conservative MP and former Attorney General Geoffrey Cox QC as consultant global counsel. Cox works with the firm advising private and overseas government clients on international commercial litigation, fraud disputes, international arbitrations (in investment treaty and commercial) and public international law matters. Cox continues serving Torridge and West Devon as a Conservative MP and undertaking his barrister duties at Thomas More chambers. He was made Attorney General in 2018 and sacked by Downing Street in February in a post-Brexit reshuffle.

Hawksmoor Investment Management, a UK firm, appointed Neal Smith as head of distribution for the South West region of England and Wales. Smith has worked in financial advice, compliance and features writing, as well as business development. During his business development career he set up the business-to-business wing at Whitechurch Securities and was more recently head of sales, South West and Wales at Parmenion.

Nils Hoffmann joined State Street as a client executive for Europe, the Middle East and Africa. Based in Frankfurt, he reports to Silvio Angius, a leader of the global clients division, and Stefan Gmuer, chief executive officer for State Street International. With more than 20 years' experience in financial services, Hoffman joined from Ebury where he led the business in Austria, Germany and Switzerland (DACH region). Prior to this, he held senior positions within the strategic consultancy and asset management industries, including BlackRock Solutions and McKinsey & Company in Europe and North America.

In a series of senior moves, Nedbank Private Wealth named Andrew Corlett OBE and Jeremy Wilson as independent non-executive directors. Corlett was appointed as chairman of the board for Nedgroup Trust, the boutique private bank's trust business. John Harris also joined the Nedgroup Trust board.

Commerzbank, Germany's second-largest bank, appointed Deutsche Bank private banking head Manfred Knof as its new chief executive. Knof, who starts in January, took over from CEO Martin Zielke, who resigned along with Commerzbank's chairman in July. Knof, who was head of Deutsche Bank private bank in Germany, also, until 2017, was CEO at Allianz Deutschland. Knof, who has been head of Deutsche Bank private bank in Germany, has also, until 2017, been CEO at Allianz Deutschland.

Brooks Macdonald promoted Edward Park to the role of chief investment officer. He succeeded co-founder Richard Spencer, who continued to serve clients and act as a senior advisor to the investment committee. The wealth manager appointed Park as deputy CIO to Spencer in 2018.

Jersey Finance, the organisation promoting the offshore jurisdiction, appointed former top KPMG figure Jason Laity as its chairman. He took over from Gunther Thumann, who had been in the role from 2017. Laity worked for more than 30 years in international financial services. Laity's most recent role was head of fintech for Digital Jersey, a position where he was responsible for spearheading the fintech agenda for Jersey.

Marie Jacot-Cardoen was appointed global head of distribution at Edmond de Rothschild Asset Management, where she sits on the executive committee and reports to global CEO for asset management Christophe Caspar. She joined following a long career at Goldman Sachs where she headed investment solution distribution for the firm's asset management business in several European countries. At the US investment bank, she marketed a range of traditional and alternative investment solutions to institutional clients, banking networks, private banks, family offices and investment companies.

Quintet Private Bank's UK operation, Brown Shipley, hired Matt Hoyne and Gerard Wilson in Edinburgh. Hoyne leads the Edinburgh team and works alongside Wilson to increase business growth in Scotland. Hoyne moved from UBS in Edinburgh, where he has worked with HNW clients for the past seven years. He was previously a senior private banker at Lloyds-owned Bank of Scotland and has spent time as a wealth advisor at US broker Merrill Lynch in Missouri.

Jersey-based litigation and dispute resolution firm, Baker & Partners, launched Baker Regulatory Services Limited, a specialist regulatory consultancy. The new entity is led by Barry Faudemer, former director of enforcement of the Jersey Financial Services Commission. Faudemer, who joined as CEO, was at JFSC for 13 years. Prior to that, he was the head of the Police and Customs Joint Financial Crimes Unit. He graduated from the FBI National Academy, having studied terrorist financing. Advocate Cyril Whelan also serves as chairman of Baker Regulatory Services, after recently completing a ten-year post as a Commissioner of the JFSC.

Vontobel hired former fintech CEO Toby Triebel to manage its digital investing client unit. Triebel joined the Zurich bank from Toronto-based fintech Wealthsimple, where the German national spent four years as CEO of Europe and head of international business, launching in Europe and growing its US and European market presence.

Infrastructure investment specialist Dalmore Capital appointed Andrew Marsden as a managing director. At Dalmore, Marsden reports to the UK fund manager's CIO Alistair Ray. Marsden was previously managing director in Canadian pension fund CDPQ's infrastructure investment group. He has also been a managing director at GE Capital where he led the European investment activities of the group's energy and utilities investment group from 2004 to 2017; he was head of origination for EMEA and Latin America between 2015 and 2017.

Raymond James opened a new branch in Watford to be run by branch principal Nick Fox. The new office in Nascot Wood provides discretionary and advisory investment services to clients based across the UK.