Summary Of Executive Moves In Global Wealth Management - September 2020
Editorial Staff, 12 November 2020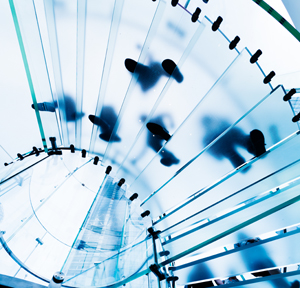 The latest senior moves in wealth management positions from across the world.
aixigo, an Aachen, Germany-based software firm for wealth managers, named André Brunner as head of product management. Former career stints included responsibility for various business and IT transformation projects at Credit Suisse's asset management arm, as well as work in the consulting business at Capco in Switzerland. He initially worked for the management consultancy Accenture GmbH, supporting various projects for financial service providers throughout Europe.

PIMCO, the fixed income house based in the US, appointed Mathieu Clavel as managing director and portfolio manager, head of private credit for Europe. Clavel, who is based in London, manages PIMCO's European special situations business. Previously, Clavel worked at Sculptor Capital, the multi-strategy hedge fund formerly known as Och-Ziff Capital Management, where he was head of European and Asian corporate credit and co-head of Europe. He worked at Och-Ziff for 11 years.

7IM, aka Seven Investment Management, appointed Adrian Grace as chairman. He replaced Ian Owen who stepped down after approaching five years in the role. Grace has worked for 40 years in financial services and technology companies.

European asset management platform Mediolanum appointed Barry Noonan as chief information officer. Based in Dublin, he reports to CEO Furio Pietribiasi. In Dublin, Noonan leads a team of 14 in charge of the firm's IT strategy and business growth in Ireland.

Royds Withy King appointed Amish Patel as an associate joining its private client team in London. Patel has specialised in a range of private client work since qualifying as a solicitor.

HSBC Global Asset Management named Rachida Mourahib as head of fixed income for ESG and green research in the Global Credit Research team. Mourahib is based in Paris where she reports to global head of Credit Research Tina Radovic. Mourahib joined the bank in 2006 as an ESG analyst and subsequently worked as an equity and credit analyst specialising in pharmaceuticals and local authorities. Prior to this, she was an ESG and corporate governance analyst at BNP Paribas Asset Management.

Deutsche Bank named Loïc Voide and Kees Hoving as co-chief executives in the Middle East and Africa, based in Dubai. They replaced Jamal Al Kishi, who left Deutsche bank earlier this year to become deputy group CEO at Bahrain-based Gulf International Bank.

Voide was also appointed head of the international private bank for MEA, chief country officer for the UAE and general manager of Deutsche Bank AG Dubai Branch. Hoving was appointed as head of the corporate bank for MEA and head of corporate coverage for MEA.

Voide joined Deutsche Bank's Wealth Management division in 2015 to cover the Turkish market and was subsequently appointed head of wealth management for Russia and Eastern Europe. In 2018, he was appointed head of wealth management MEA as well as head of Deutsche Bank Geneva. Wealth management became part of Deutsche Bank's newly created International Private Bank in June.

Hoving joined the German bank in 2010 as head of corporate transaction banking in Germany. In 2013, he moved to the Netherlands as head of the corporate banking business there and CEO of Deutsche Bank Nederland NV. In 2014, Hoving was appointed head of global transaction banking, responsible for EMEA (ex Germany) based in Frankfurt. In 2016, he returned to the Netherlands as the CCO. Prior to Deutsche Bank, Hoving held various senior positions over a 14–year period at Royal Bank of Scotland, Bank of America, JP Morgan and ING in London, Frankfurt, Moscow and Amsterdam.
Barclays appointed Gérald Mathieu as head of the private banking business for Europe, Monaco and Switzerland. Mathieu joined the UK-listed banking group in 2010. Previously, he led the Barclays Private Bank team in Monaco before becoming chief executive of Barclays Bank (Suisse). Mathieu retains his existing responsibilities as CEO of Barclays Bank (Suisse). Before joining Barclays, Mathieu was head of private banking at UBS for the Paris region. He has also had senior roles as head of sales at Merrill Lynch and private/corporate client director at BNP Paribas.

The global real estate investment business for Invesco appointed Anna Duchnowska as head of European asset management. Duchnowska joined Invesco in 2014 when she opened the Warsaw office, with asset management oversight for Poland. She replaced Etienne Dupuy, who is leaving the firm to pursue impact investing projects.

UK-based wealth manager LGT Vestra appointed Robert Hardy and Victoria Barber to join the business development team serving UK and international financial advisors. Prior to joining LGT Vestra, Hardy was business development director at Seven Investment Management (7IM). Barber was business development director at Octopus Investments where she was strategic partnerships manager, focused on building and maintaining relationships with advisory networks, service providers and national advice firms.

Impax Asset Management, the specialist fund house, appointed Emma Hunt as senior client director. Hunt is responsible for overseeing segregated mandates, Impax's fund clients and strategic distribution partners. She reports to Meg Brown, executive director, marketing and business development. For more than 25 years, Hunt worked in the sustainable investment field, serving institutional and retail clients. She held senior positions in a range of firms including St James' Place Wealth Management, Federated Hermes, Willis Towers Watson and Mercer.

Citi Private Bank named one of its senior figures, Rob Laughlin, as global head of trust at the private bank, reporting to Peter Charrington, global head of the private bank. Laughlin is based in New York, joining the global leadership team. He transitioned with Philippa Nesbit, who remained at the bank until the end of September. Joining Citi in 2011, Laughlin started as the North America head of trust from Neuberger Berman, where he served as the chairman and president of Neuberger Berman Trust Company. Prior to that, he spent 10 years at JP Morgan in a variety of leadership roles within global fiduciary services, including serving as the head of their Delaware and international fiduciary services businesses. In 2015, Laughlin moved to Los Angeles and became the RMM of Citi's Southern California and Arizona UHNW businesses, and in 2017 relocated back to New York.

HSBC Global Asset Management appointed Philip Knueppel in the newly-created role of head of exchange-traded fund sales for Germany, Austria and Switzerland. Based in Frankfurt, Knueppel, reports to Olga De Tapia, global head of ETF sales. Knueppel has more than 15 years' experience in the passive investment industry.