Summary Of Executive Moves In Global Wealth Management - September 2020
Editorial Staff, 12 November 2020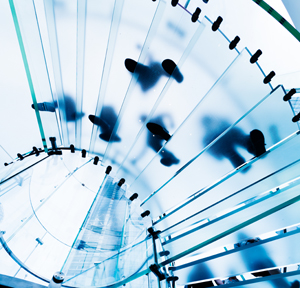 The latest senior moves in wealth management positions from across the world.
Accountancy and business advisory firm BDO appointed Catherine Grum, formerly of KPMG, as head of its family office services business. This is a new position. Grum is based in London, and joined BDO's private client services team. Grum has worked with family offices for over 15 years, and her work has included leading a private office, sitting on the board of three international trust companies, and coordinating wealth structuring with investment management. She trained as a private client lawyer at Allen & Overy.

In a newly-created post, Alexandra Haggard joined Capital Group as head of product and investment services for Asia and Europe. She is based in London and reports to group head Guy Henriques.
Haggard joined from BlackRock, where she was global head of equity product and EMEA head of strategic pricing. Before that she was CEO of UK consultant Stamford Associates, and MD for product and marketing for EMEA at Russell Investments.

Tilney Smith & Williamson appointed Maurice Keane and Jeremy Bezant to join its international business development team in the firm's Tilney for Professionals division. Keane joined as head of international business development, and Bezant as business development manager. Both report to business development head Craig Wright.

Keane, who will be based in London, joined from Rathbone Brothers, where he spent the last three years as managing director of international business development. Before that, he spent 11 years at Standard Chartered in a number of roles, including head of international banking for Europe and Jersey. London-based product development specialist Bezant also joined from Rathbone Brothers, where he has worked since 2018 as director of international business development. Prior to that, over the course of 20 years in the sector, he worked at Janus Henderson, Alliance Bernstein, and Neuberger Berman.

Lyxor Asset Management, part of French banking group Societe Generale, appointed Florence Barjou as chief investment officer. Based in Paris, Barjou reports to Lionel Paquin, Lyxor's chief executive. Barjou took over from Guillaume Lasserre, who left the company to pursue new opportunities. Bajou served as deputy CIO from 2015.

Intertrust appointed Nick Maton as Luxembourg country head and managing director. Maton took over from David O'Neill, who joined Intertrust as Luxembourg Managing Director last year. Maton has almost 30 years' experience in the financial services industry covering both the buy and sell side.

Kleinwort Hambros named Fahad Kamal as its new chief investment officer, taking over from Mouhammed Choukeir, who stepped into the chief executive seat. Kamal has been in several senior investment roles since joining the bank in 2012, most recently two years as chief market strategist. Prior to joining the firm, Kamal worked as a programme manager in Lahore for the United States Agency for International Development (USAID) and spent time as an analyst at Institutional Shareholder Services, according to his public profile.

Tilney Smith & Williamson appointed John Bunch as chief commercial director, hiring him back from the US for the newly-created role. The 30-year veteran, with a long career in the US market, reports to group chief executive Chris Woodhouse. Bunch is former COO and executive vice president of Edelman Financial Engines. He was also previously president of client services at TD Ameritrade in charge of the retail client experience at the branch, investor services, guidance solutions and investor education level.

Beaufort Financial, the UK advice business and part of Beaufort Group, named Gwilym Lloyd Jones as the new director of its North Wales firm – Beaufort Financial St Asaph & Chester. Lloyd Jones took over from managing director and founder, Stephen Lyth, who retired after more than 38 years in the financial planning industry.

Succession Holdings Jersey appointed Patrick Gale as non-executive chairman. The appointment followed the retirement of Ray Pierce from Succession, who has been in the post since the firm was founded in 2009. Gale has more than 30 years' experience in financial services, having previously worked in senior roles at Misys and independent financial advisor service company Sesame, where he was chief executive for seven years. He has since worked in a non-executive and advisory capacity across multiple leading financial services institutions, including Aegon, Defaqto, JLT Group, INED, The Boston Consulting Group and The Aztec Group.

The chief executive of Falcon Private, Martin Keller, resigned by mutual consent from the private bank. The embattled firm announced in May this year that it was winding down in Switzerland, and would cease operations in 2021. Falcon's board named Matteo Maccio, previously its chief financial officer, as the new CEO. Keller had been in the role since September 2017.

Berenberg, the German bank, appointed David Mortlock and Christian Kühn as the 39th and 40th managing partners in the 430-year history of the bank. Mortlock was the first non-German to become a managing partner of Berenberg since its founding. He also took a 5 per cent stake in the bank.

Mortlock and Kühn joined a management board made up of Hans-Walter Peters (and the bank's spokesman of the managing partners) as well as Hendrik Riehmer. Peters, who is also the president of the Association of German Banks, stepped down as managing partner. He became chairman of Berenberg's Advisory Board.

Riehmer is responsible for Berenberg's wealth and asset management as well as corporate banking, while Kühn remained in charge of risk, information technology and compliance. In London, Mortlock continued to be in charge of Berenberg's investment bank.

Mortlock has been with Berenberg since 2010. He became global head of equities in 2013 and has been a member of the extended management board since January 2017. Kühn has been with Berenberg since 1997. He became head of controlling in 2007 and division head in 2013. He has been a member of Berenberg's extended management board since January 2017.

BIL Suisse, the Zurich-based subsidiary of Banque Internationale à Luxembourg, added two personnel to its senior ranks. Joining from ABN AMRO, Michiel Haasbroek was been named chief risk officer. Haasbroek began as an operational risk manager in the Netherlands in 2007, later moving to Hong Kong then Shanghai to take up similar risk management roles. Most recently, he was chief risk officer for Greater China and alternate chief executive for ABN AMRO's Hong Kong branch.

It also tapped Geneva-based Rémy Savoya to head corporate and institutional banking for the group in Switzerland. He worked in capital advisory and structured finance at Lehman Brothers and Barclays Capital. Latterly, he was managing director at Kepler Cheuvreux in Geneva charged with developing its debt advisory, equity-linked and debt capital markets.

India Capital Growth Fund appointed Patrick Firth as a member its board and chairman of the audit committee. As previously disclosed, John Whittle stood down from the board and as audit committee chairman.