Summary Of Executive Moves In Global Wealth Management - September 2020
Editorial Staff, 12 November 2020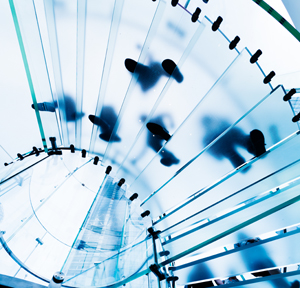 The latest senior moves in wealth management positions from across the world.
Asia-Pacific
Serene Lim was hired by Hawksford, the international corporate, private client and funds business, as an associate director in Singapore. Lim, previously from TMF, has a background in capital markets and structured finance, including trust structuring and succession planning for BVI and Cayman Trusts. She also sits as a secretary at the STEP Singapore branch.
HSBC appointed Maggie Ng as the head of wealth and personal banking, Hong Kong. Ng, who joined from IG Group, the online trading platform organisation, is the Greater China chief executive. Prior to that, Ng co-founded a fintech wealth management and asset management company – Assured Asset Management. She has worked in the financial services industry for more than 20 years.
BNY Mellon Investment Management made two hires for its teams in Hong Kong.
Barnaby Jones joined as vice president for Institutional Distribution, reporting to Eric Yu, head of Greater China, institutional distribution. Jones concentrates on driving business growth amongst institutional investors such as sovereigns, pensions, endowments and insurance firms in Hong Kong, Macau and select markets in South East Asia.
Victor Lam joined as vice president for intermediary distribution, reporting to Nicolas Kopitsis, head of intermediary distribution Asia ex Japan. Lam focuses on building on existing relationships and growing new relationships with private banks in Hong Kong, as well as expanding BNY Mellon Investment Management's footprint in Hong Kong's retail channels.
Jones was most recently associate director, institutional business, Asia-Pacific, at M&G Investments, where he managed relationships with clients across Asia ex-Japan, representing the company's fixed income, equity, multi-asset and alternative strategies.
Lam was most recently an associate director at Value Partners and prior to that assistant vice president, business development at Pinebridge Investments.
GAM Investments appointed Jill Barber as global head of institutional solutions. Barber reports to group chief executive Peter Sanderson. She partners with Jeremy Roberts, who joined the firm in September as global head of distribution with a focus on wholesale clients.
Barber brings 25 years' experience in sales, business development, client relationship management and consultant relations. She was previously at Jupiter Asset Management as global head of institutional. Prior to that, Barber was head of institutional for the UK and Ireland at Franklin Templeton Investments.
Indosuez Wealth Management, part of France-based Crédit Agricole, made a clutch of senior hires for its Asia region.
The firm appointed Davis Hall as head of capital markets, Asia. Hall, who is based in Hong Kong, is responsible for planning and executing the capital markets strategy, policies and procedures in the areas of structured products, foreign exchange and precious metals, OTC derivatives and the spectrum of trade execution activities.
He brings to Asia more than 30 years of experience as the global head of foreign exchange and precious metals advisory at Indosuez prior to his relocation to Hong Kong earlier this year.
It also appointed Madeline Cheng as head of real estate, Asia and Jackson Ho as foreign exchange and precious metals advisor, to amplify its product and service offerings for clients in the region. Covering Southeast Asia and North Asia markets, Cheng is responsible for shaping Indosuez's strategy for real estate products and financing in the region.
Hall reports to Arjan de Boer, head of markets, investments and structuring, Asia, Cheng reports to Julien Collin, head of markets, investments and structuring, Singapore, and Ho reports to Trevor See, head of forex and precious metals advisory, Hong Kong.
Southeast Asia's Hg Exchange started to trade private company shares over its platform after securing a regulatory green light from the Monetary Authority of Singapore in June. The exchange, or HGX, yesterday said its founding members, PhillipCapital, PrimePartners and Fundnel, began to trade shares. The organisation also officially named Richard Teng as chairman. Teng most recently served as chief executive of the Financial Services Regulatory Authority at Abu Dhabi Global Market.
Citi Private Bank named one of its senior figures, Rob Laughlin, as global head of trust at the private bank, reporting to Peter Charrington, global head of the private bank. Laughlin is still based in New York, joining the global leadership team. He transitions with Philippa Nesbit.
Joining Citi in 2011, Laughlin started as the North America head of trust from Neuberger Berman, where he served as the chairman and president of Neuberger Berman Trust Company. Prior to that, he spent 10 years at JP Morgan in a variety of leadership roles within global fiduciary services, including serving as the head of their Delaware and international fiduciary services businesses.
ZEDRA, the international corporate, fund and wealth services business, appointed Sally Orton as group chief financial officer. Alongside her group financial brief, Orton heads the operational side of the group. With a career spanning three decades, most recently she was involved in board-level roles at Howden Broking Group. Orton's career began at KPMG in Australia, followed by spells at PwC and EY London before becoming deputy group financial controller at Man Group, the listed hedge fund business. She was also CFO at LCH Limited.
Japanese banking group Nomura appointed Ravi Raju, the former head of ultra-high net worth business and the global family office arm at UBS in Asia-Pacific. The role was a newly-created one. Raju, who operates from Singapore; was appointed as head of international wealth management. Raju reports to Rig Karkhanis, deputy head of global markets and head of global markets, Asia ex-Japan, with an additional reporting line to Ashley.
Eastspring Investments appointed Adisorn Sermchaiwong as chief executive of its Thai businesses, TMWAM Eastspring and Thanachart Fund Eastspring. Sermchaiwong took over from Boonchai Kiattanavith, CEO of TFUND Eastspring, and Dr Somjin Sornpaisarn, CEO of TMBAM ES. Kiattanavith left to pursue other interests and Dr Somjin retired after 11 years in his role. Reporting to Wai-Kwong Seck, CEO Eastspring Investment, Sermchaiwong is responsible for overseeing the integration of Eastspring's two Thai asset management businesses as well as growing the firm's retail and institutional presence.
Fintech firm Milestone Group, which puts money into fund processing, asset allocation and oversight automation, named Marian Azer as managing director for Asia Pacific (APAC) based in Sydney, Australia. Reporting to London-based CEO Paul Roberts, Azer has overall responsibility for market engagement, client success and go-to-market strategy across Asia-Pacific, with particular emphasis on the Australian and New Zealand markets.
HSBC Insurance (Singapore) appointed two senior executives to join its management team: Philip Pang as chief investment officer and How Chee Koon as chief product officer. Pang is responsible for developing, executing and overseeing the investment strategy of HSBC Life Singapore. Pang has over 15 years of experience in the insurance and investment sectors. He spent the last eight years at Prudential Singapore and NTUC Income Singapore, both as head of investment, overseeing asset allocation, external fund manager selection and monitoring, portfolio implementation and oversight, investment processes and governance, and the product management of ILP funds.
As chief product officer, How is responsible for the strategic implementation and execution of new product developments and the management of HSBC Life Singapore's product suite. How has almost 15 years of life insurance experience across areas including product development, actuarial pricing and valuation, data analytics, distribution and marketing. How was most recently head of consumer marketing at AIA Singapore, where he successfully rolled out several customer- and distributor-centric initiatives to grow the business.
Capital Group, which oversees more than $1.9 trillion in assets under management, appointed Alexandra Haggard to a new role: head of product and investment services for Asia and Europe. Haggard is based in London and reports to Guy Henriques, head of Asia and Europe client group. Before this appointment, Haggard was global head of equity product and EMEA head of strategic pricing at BlackRock.
Stephan Ruoff was made head of Schroder Secquaero, an insurance-linked business within Schroder Investment Management Switzerland. He succeeded Dirk Lohmann.
BNY Mellon Investment Management was granted a business licence in Taipei by the Securities Investment Consulting Enterprise. It named Rebecca Chu as head of Taiwan. Chu, who joined BNY Mellon Investment Management in 2016, is responsible for developing the distribution strategy for Taiwan across institutional and intermediary markets, based in Hong Kong. Chu is also responsible for driving growth amongst Taiwanese clients' with a presence in the Greater China region. Prior to joining BNY Mellon, she was a fund manager with CTBC Investments for three years. Before that, Chu worked as an assistant manager in the foreign fixed income investment team of Cathay Life.
State Street, the US-based group appointed Mostapha Tahiri as head of Asia-Pacific and Joanne Chen as head of China. Both were previously at BNP Paribas. Based in Singapore, Tahiri reports jointly to Andrew Erickson, chief productivity officer and chief executive officer for State Street's international business, and Francisco Aristeguieta, CEO of State Street Institutional Services. Tahiri succeeded Ian Martin, who was appointed global head of the Asset Owner segment. Tahiri joined from BNP Paribas, where he worked in numerous leadership positions over the past 20 years. Most recently, he served as the Asia-Pacific CEO of BNP Paribas Securities Services and was a member of their executive committee.