Strategy
Greening The UK: Sector Responds To PM's 10-Point Plan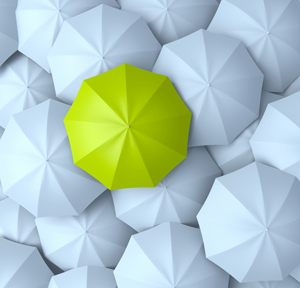 Mark Littlewood, director general of the free-market think tank the Institute of Economic Affairs, not surprisingly was more concerned with government getting in the way. He called the new green plan "ambitious" but also reliant on "the false assumption that the state is best placed to pick winners when it comes to technology and the future of energy."
"The measures announced largely rely on heavy-handed prohibitions – such as the ban on sales of petrol and diesel cars – rather than price incentives." In his view, the motor industry has shown that markets are far better at improving environmental outcomes than government mandates. "In response to price signals and customer demand, the engine technologies of today are far less polluting and far more efficient than those of yesteryear," he said.
Where governments have intervened, "they have often got it wrong. The diesel scandal being the most notable example."
He added that the government would do well to "adopt technology-neutral policies, rather than becoming spellbound by grand schemes with very low probabilities of success, such as HS2 and Hinkley Point."
Littlewood called the plan's decision to bring forward the ban on sales of new petrol and diesel cars from 2035 to 2030: "Yet another regressive, anti-motorist policy. The ban is not only authoritarian but is likely to impose huge costs on drivers: electric vehicles still only account for 7 per cent of new car sales in the UK, and are likely to remain far more expensive than their petrol and diesel counterparts." Also the "immense" cost of rolling out charging infrastructure across the country, including rural areas, would land on the taxpayer's lap.
His counterpart at the IEA, COO Andy Mayer, responding to the PM's pledge to introduce hundreds of miles of new cycles lanes, said that although well-designed cycle schemes "can be brilliant", they help only a small minority of commuters. "Many recent schemes have been poorly designed and introduced without proper scrutiny during the pandemic. It is vitally important that policymakers and planners consult the public, prioritise value for money and consider the unintended consequences, like gridlock that increases air pollution,' Mayer said.
These changes should be made cautiously, not ideologically, he said. "Westminster politicians would do well to remember that most parts of Britain are not London, and that most commuters still need to drive to work."
Investors need to keep up with new era of green investment
Quilter Cheviot's director of responsible investment Gemma Woodward said the plan marked "a new era in government policy", where climate considerations trump all else, and a 2050 path to net zero should be the primary focus of all government departments.
Earlier this year, the EU launched the "European Green Deal", a €100 billion plan to transition the entire bloc to a clean circular economy. In regard to this and the EU's sustainable finance action plan, Woodward said "a high bar has been set for the Chancellor's green finance policy."
"For investors, these shifts in government and regulatory policy should act as a tailwind for companies and sectors that serve the 'new economy', and investors need to keep up," she said.
Richard Lum, co-chief investment officer at Victory Hill Capital, a specialist in global renewable energy infrastructure projects, also welcomed the announcement, but said it doesn't go far enough.
An energy transition thought through
"The pledge to quadruple offshore wind power in a decade is an admirable goal, but it is important the UK ensures the infrastructure to store and carry this power to our homes is put in place. The UK's electricity network requires investment as it was not originally designed to accommodate these modern, renewable sources of energy, nor store the extra capacity generated on particularly sunny or windy days."
He suggested that the government should address this issue "before grandiose plans are put in place to increase the amount of renewable energy being pumped into an ageing system. Likewise, the announced funding for nuclear power raises its own problems, particularly how we plan to handle and store masses of waste that will remain highly radioactive for thousands of years."
The UK is taking steps in the right direction, Lum said, "but all governments must take a realistic approach to the energy transition, not just on a country-by-country basis but by working with partners around the world."