Mirabaud Launches M&A Advisory Arm
Tom Burroughes, Group Editor , London, 19 November 2020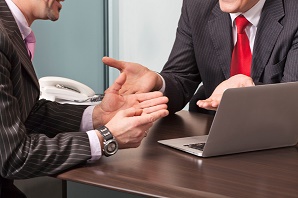 The new unit will concentrate on mid-cap business opportunities, focusing on France and Switzerland.
Geneva-based private banking and investment group Mirabaud is launching a mergers and acquisitions advisory arm that concentrates on mid-cap deals in France and Switzerland.

Known as Mirabaud Advisors, the operation will be led by Stéphane Benouaich in France, and Andreas Plattner in charge of the Swiss side.

Benouaich has worked for various M&A boutiques, including Mindset Capital Partners and DC Advisory, as well as larger firms such as Rothschild & Cie and BNP Paribas. Plattner, based in Zurich, has spent the past 15 years at the corporate finance department of PricewaterhouseCoopers.

The unit will concentrate on transactions between €50 million ($59.3 million) and €250 million, Mirabaud said in a statement. It is linked with the Mirabaud Securities business line.

Mirabaud it said this organisation aims to provide entrepreneurs and businesses with connections to the right partners at each phase of a company's development. This can be private equity funds, investment holding companies, or industrial and strategic buyers in areas such as: sourcing of dealflow, disposals/acquisitions, buyouts, capital raising – equity, debt and hybrid financing, and reorganisation of shareholder structures.