Asset Management
What's On Swiss EAMs' Menu Over Coming Years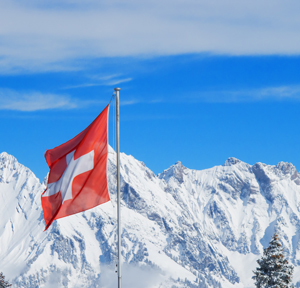 Outsourcing
As already mentioned, etops' Jedlicka said outsourcing requirements are bound to increase. Asked to flesh out what this meant, he said that handling data is the most pressing concern. Data collection, aggregation, manual bookings, along with risk management compliance tasks, were important sources of work.
"With some EAMs here….you have companies with one or two or three people….a lot of them never really thought about technology or outsourcing functions to outside companies," he said. "They are asked by clients about digital access to their portfolios and have no real idea about it. So we are being asked to help."
EAMs are certainly an important market for etops, he said. This firm was founded in 2010 and has 50 staff, and a total of 41 clients. Clients' total AuM is SFr42 billion, of which SFr20 billion ($21.9 billion) falls into the alternative assets category. Besides EAMs, clients are single family offices, private banks, institutional investment firms which are based in Switzerland and Liechtenstein.
Niche
One driver of the sector's health has been a number of niche business areas, such as those EAMs having their business licensed with the SEC and focusing on serving expat US citizens living in Switzerland, and those concentrating on sustainable/ESG areas of investing.
Jedlicka said that in the case of sustainability-focused EAMs, their business model is "all about the data", which in turn drives technology requirements. "We are already working with such a company in Zurich."
Interestingly, he said that he and his colleagues have not seen much evidence in Switzerland yet of EAMs specialising in Shariah-based investments, even though there are substantial numbers of wealthy Middle East clients in areas such as Geneva.
Jedlicka said there is a need for local Swiss service providers to do a better job of understanding what SFOs require.
An important message to get across is making smaller institutions of all kinds understand the need to pay for consultancy advice. "The smaller the companies are, the more that consultancy is necessary but they are also less willing to pay for it!"
Specialisation
LGT's Werner says that he has certainly seen a level of EAM specialisation. This trend had already begun some years ago: "EAMs tend to focus their offering and concentrate on core markets where they have dedicated knowledge on how to serve clients."
There is a pattern of some EAMs being interested in areas such as ESG investing. "I think that will continue to accelerate in the coming years," he added.