Gifting To Children, What Can Be Overlooked
Julia Richards, 30 November 2020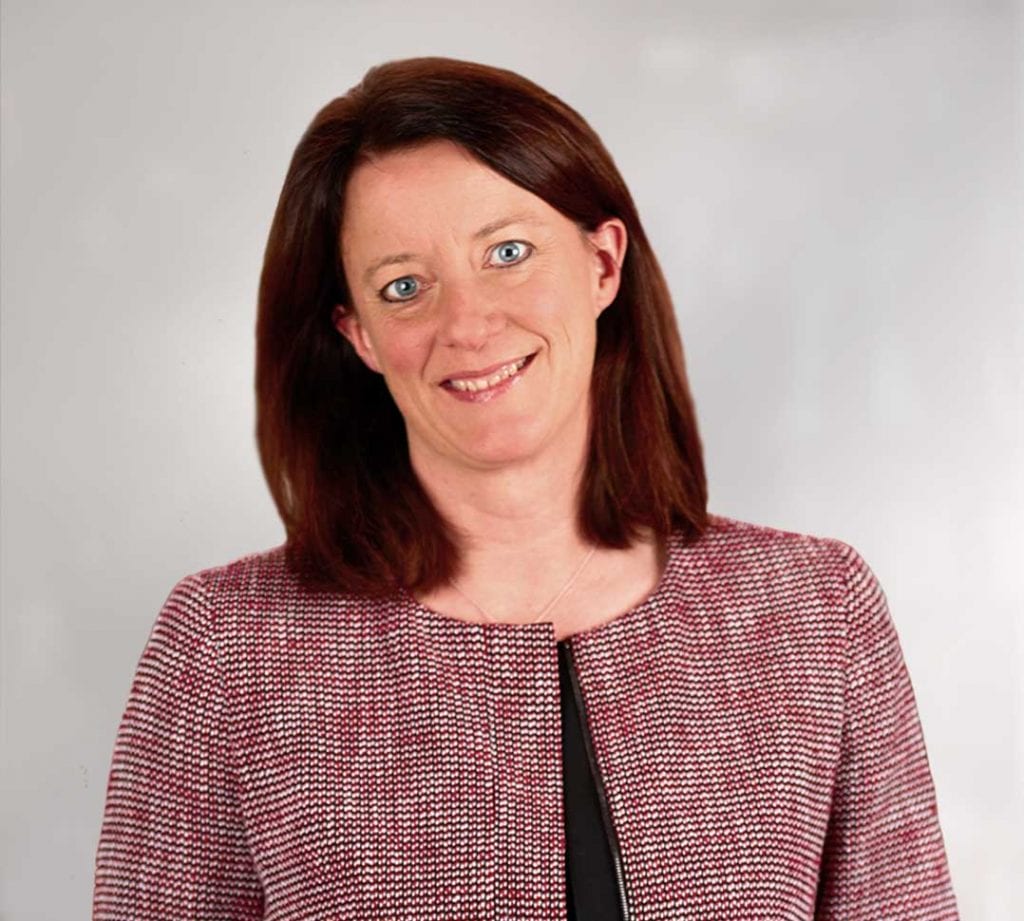 As this guest writer in private client law argues, the last thing a testator wants to leave their family is a legacy of confusion and conflict. But several recent cases have shown that families aren't always free or clear in their wishes to gift to children.
A common clause in wills provides for a gift "to such of my children as shall survive me and, if more than one, in equal shares." Whilst this seems straightforward enough, the question arises as to what happens if one of the testator's children has predeceased the testator leaving issue. It is a confusing area that has gained attention for how the courts have ruled in recent cases for contesting families. Julia Richards (pictured), partner and private client solicitor at Lincoln's Inn firm Hunters Law, uses the cases to explain what parties should know in drafting one clause in particular when gifting to children. We welcome such comment, where the usual disclaimers apply. Emails to tom.burroughes@wealthbriefing.com and jackie.bennion@clearviewpublishing.com.
The coronavirus pandemic has made us more acutely aware of our mortality, and earlier this year prompted many to hurriedly ensure that their affairs would be in order should the worst happen. Private client practitioners experienced a surge in the number of enquiries regarding wills and there was much discussion about how wills could be safely witnessed while following government guidelines on social distancing.
This led to the temporary legalising of video-witnessed wills, which has been widely reported in the private client press. Of equal importance to the correct witnessing of a will, is the construction of the will, where clear drafting that accurately reflects the testator's intentions is crucial. In the rush to draft wills and meet the surge in demand, will writers will have had to be extra careful to ensure that they have dotted the 'i's and crossed the 't's without inadvertently overlooking anything.
Section 33 of the Wills Act 1837 is a provision which can be easily overlooked with unwanted consequences. It applies where the testator leaves a gift to their children (or remoter descendants). Section 33 provides that if a child predeceases the testator, their own children (or descendants) take per stirpes [per head], unless the will contains a "contrary intention." In other words, the section applies unless the testator (or will writer) opts out of it in the will by, ideally, including a clause excluding the provision and expressly providing for what should happen in the unfortunate event that a child should predecease the testator.
The recent case of Re the estate of Ellen Beatrice Brackstone [2020] Lexis Citation 318 serves as a timely warning to practitioners of the consequences of not clearly opting out of section 33.
Mrs Brackstone died on 7 April 2018, leaving a will which stated (at clause 5) as follows: "'I GIVE DEVISE AND BEQUEATH all of my real and personal property whatsoever and wheresoever situate to my trustees upon trust … for such of my children as shall survive me in equal shares namely [Sandra] and [David]."
Sandra died a few months before her mother, leaving a daughter Holly.
Holly argued that she was entitled to half of her grandmother's estate in substitution for her mother, on the basis that section 33 had not been excluded. However, her uncle (David) contested this, arguing (amongst other points) that clause 5 of the will excluded section 33 and, accordingly, that he should inherit the entirety of his mother's estate.
The judge considered the case law on what amounts to a contrary intention in a will for the purposes of section 33. In the case of Ling v Ling [2002] WTLR 553 ChD, it was held that the following wording did not constitute a contrary intention: "…for all or any of my children or child living at my death….and if more than one in equal shares absolutely,"
Similarly, in the more recent case of Hives v Machin [2017] EWHC 1414 (Ch), where the wording of the clause in question was virtually identical to that in Mrs Brackstone's will, the judge found that the will had not excluded section 33.
Whilst these cases both supported the argument put forward by Holly, David relied on the conflicting decision in Rainbird and another v Smith and others [2012] EWHC 4276 (Ch). The case of Rainbird (which came after Ling but before Hives) was somewhat different to the other authorities in that it was an uncontested application for rectification of a will to exclude section 33. The judge held that the wording used ("…for such of them my daughters, the said [X, Y and Z] as shall survive me and if more than one in equal shares absolutely") amounted to a contrary intention and thus rectification was not necessary.
In distinguishing Ling (where the wording used was remarkably similar), the judge held that his task was to construe the document before him, rather than try and take guidance from the construction of another, badly drafted, document.
The court ultimately found for Holly and declared that she should take an equal half share in the estate with her uncle David, as the wording used in Mrs Brackstone's will was not sufficient to exclude the operation of section 33. The court also held that the cases of Ling and Hives were to be preferred to Rainbird.
This case provides a timely reminder of the importance of clear drafting for practitioners. For the avoidance of doubt, many will writers choose to expressly exclude section 33 and to specifically set out what should happen to a predeceased child's share. This ensures that the will clearly sets out the testator's intentions with no room for ambiguity, thus avoiding the risk of it falling to the courts to decide whether there is a "contrary intention" in a will.
Although Mrs Brackstone's will was prepared by a solicitor, the case also highlights the dangers of a DIY will given the 'opt out' nature of section 33, which a layman could not be expected to know about. The last thing a testator wants to leave their family is a legacy of confusion and conflict, and the best way to avoid this is by seeking expert professional advice.