People Moves
Who's Moving Where In Wealth Management? - Stonehage Fleming, Credit Suisse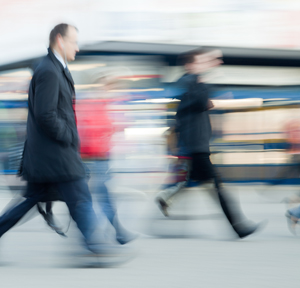 The latest senior moves in asset and wealth management from across Europe and the UK.
Stonehage Fleming
MFO Stonehage Fleming has appointed Bev Stewart as director in the Jersey Family Office Division, where she will manage a number of international high net worth clients, reporting to FO head in Jersey, Ana Ventura.
Ventura said the appointment reflects "an increased demand" for services to mobile multigenerational families and wealth creators "who are becoming leading families of the future."
Stewart joins from Absa Bank Limited in South Africa (formerly part of Barclays), where she joined in 2011 serving as a director in the investment banking global finance team. A trained accountant at PricewaterhouseCoopers in South Africa, Stewart later moved to the firm's New York office, before returning to South Africa to join boutique advisory firm Bravura in 2008. She is a member of the South African Institute of Chartered Accountants and STEP affiliate.
Credit Suisse
Credit Suisse Trust in Guernsey has appointed Andy Veron, the organisation has announced.
Veron has had an extensive career spanning more than 20 years with Credit Suisse before being appointed to this role. Responsible for the management, development and oversight of Credit Suisse's Trust business in Guernsey, he is joining from Credit Suisse's banking operation.
Locally educated and a qualified chartered accountant, he has held a number of board-level positions and has served as chief financial officer, chief operating officer and chief risk officer at Credit Suisse Guernsey.
Veron is also a former chair of the Association of Guernsey Banks.