Summary Of Executive Moves In Global Wealth Management - October 2020
Editorial Staff, 13 March 2021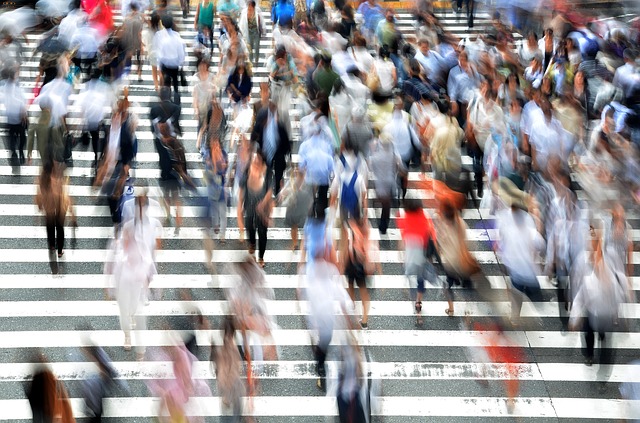 A roundup of executive moves in the world's wealth management industry during October this year.
Continental Europe, UK, Africa and Middle East

The offshore law firm in Bermuda appointed family law expert Honor Desmond-Tetlow as a senior consultant within its private client and dispute resolution teams. Desmond-Tetlow, who advises on all areas of matrimonial, family and child law and general civil litigation, is experienced in acting for high net worth clients, such as complex and contentious divorces and custody applications, Carey Olsen said in a statement yesterday. She is a trained mediator and collaborative law practitioner, and has lived in Bermuda for the past 34 years. She is vice chair of the Collaborative Law Alliance of Bermuda and sits on the co-parenting Mediation Council of Bermuda.

Geneva-based Eric Sturdza Investments appointed Alisdair Bell as sales director. Based in the firm's London office, he is responsible for leading Eric Sturdza Investments' wholesale and institutional channels in the UK. Prior to this, Bell worked at Alken Asset Management, where he managed client relationships with family offices, fund of funds, private banks and institutional investors across the UK, the Middle East and Asia.

Quilter Cheviot appointed Simon Funge as the new head of office in Manchester, leading a team of six investment managers. Funge was formerly the managing director of regional advice firm Worldwide Financial Planning. He took over from David Rothburn who led Quilter Cheviot's Manchester team for 17 years and was a founding member of the business back in 1993. Rothburn is remaining at Quilter to concentrate full-time on his clients.

iCapital Network, the New York-based global tech platform for alternative investments, made two senior European appointments – both formerly from Deutsche Bank. It appointed Marco Bizzozero as head of international business, who previously worked as wealth management CEO for UniCredit, the Italian banking group. iCapital also named former Deutsche Bank figure – and a judge for the WealthBriefing European Awards – Tom Slocock. Bizzozero is based in Zurich, while Slocock is in London.

Bizzozero is head of the firm's international arm. Before his stint at UniCredit, Bizzozero was with Deutsche Bank for 14 years, where he most recently served as head of wealth management EMEA and CEO of Deutsche Bank Switzerland. Slocock joined iCapital as managing director and head of international product development and origination, reporting to Bizzozero. Slocock was with Deutsche Bank Wealth Management in London for more than 10 years, most recently serving as head of the global funds group and head of the global investment group. Prior to this, he was CEO of the UK Wealth Management business. Before joining Deutsche Bank, he was with Credit Suisse in London, most recently as managing director and head of international private banking.

SCB Julius Baer, the wealth management joint venture between Julius Baer and Thailand's Siam Commercial Bank, appointed Joseph Caceres as head of investment advisory and solutions. With nearly two decades of work experience in finance, banking, and international investment management, Caceres held various senior leadership positions in investment advisory and solutions at HSBC Private Bank Singapore for more than 13 years.

Capital Group appointed Nadia Grant as a portfolio manager, based in London. Grant works in the team at the investment behemoth's Capital Solutions Group. Prior to this job, Grant was head of EMEA-based US Equities at Columbia Threadneedle Investments. Before joining Columbia Threadneedle in 2014, she worked for 13 years at JP Morgan Asset Management in various investment roles, including as portfolio manager within its global multi-asset group.

Justin Simler was named head of multi-asset product strategy at Aberdeen Standard Investments. He is based in London. For a decade Simler worked as head of product management for Schroders in multi-asset and quantitative equities, then moved to a similar strategy role at Investec. Prior to that, he worked in Asia and Europe for BZW, Barclays and Merrill Lynch in various posts, including head of research, CIO and fund manager.

Alternative asset manager Tikehau Capital promoted Carmen Alonso as head of UK and Peter Cirenza as chairman of the UK and tactical strategies. Head of Iberian businesss, Alonso oversees all investment strategies and capital-raising for the firm's UK business, which includes private credit, real assets and private equity. She runs the London office jointly with Cirenza who also chairs the private equity business.

Alonso, who joined Tikehau Capital in 2015, focused on building the firm's Iberia business from its Madrid office. Previously, she worked in leverage finance at UBS and also spent time in investment banking at Morgan Stanley, Merrill Lynch and HVB. Cirenza led the UK team for four years.

Quintet Switzerland, part of Quintet Private Bank, named Jing Zhang Brogle as market head, Asia International. Most recently, Zhang Brogle was global market manager Asia at Edmond de Rothschild (Suisse). She also served as CEO of the Swiss bank's Hong Kong branch. Her other roles were CEO and member of the board at Vontobel Wealth Management (Hong Kong), as well as head of Greater China at Vontobel Private Banking International, Switzerland. Prior to that, she was a senior client advisor for UBS Wealth Management in Switzerland.

The Italian bank UniCredit named economist Pier Carlo Padoan as director; it was also due to name the former Treasury chief as chairman in 2021. Padoan is a parliamentarian for the ruling centre-left PD party. Professor Padoan took over from Elena Zambon, a long-term board member, who stepped down having declared that her primary professional engagements would prevent her from devoting the necessary time and commitment to the board of directors' activities.

Investec Wealth & Investment appointed Leigh Yeaman as divisional director and head of the Belfast office. She took over from Samuel Brown, following his retirement. Yeaman, who joined the firm as an investment director in 2015, manages portfolios for high net worth private clients, trusts, pension schemes, and corporate entities. With more than 20 years of wealth management experience, Yeaman worked at Barclays Stockbrokers in Glasgow, Stirling Hendry (now Brewin Dolphin) in Scotland, before moving home to Northern Ireland in 1999, where she was part of Cunningham Coates Stockbrokers and Quilter, prior to joining Investec in June 2015.

The compliance boss at Liechtenstein-based LGT, the private bank, resigned from the business for personal reasons. Johannes Pfister's departure was not related to his role at LGT.

Credit Suisse appointed former Julius Baer board member and Bank of America Merrill Lynch senior figure Christian Meissner as co-head of international wealth management investment banking advisory (IWM IBA). He was also made vice chairman of investment banking, as of 26 October. Together with Babak Dastmaltschi, chairman of strategic clients IWM and co-head of IWM IBA, Meissner further develops and executes IWM's strategy for entrepreneurial high net worth clients. Since May this year, Meissner had been a director on the board of rival Swiss bank Julius Baer. He resigned with immediate effect.
Meissner works with David Miller globally and Jens Welter in EMEA, as well as Yves-Alain Sommerhalder, head of global trading solutions and the international financing group. With 30 years of experience in investment banking, Meissner has built an extensive network in Europe. He held various senior positions at investment banks, most recently serving as head of global corporate and investment banking at Bank of America Merrill Lynch. Prior to that, he was at Lehman Brothers from 2004 to 2008, where he served as co-head of EMEA investment banking and subsequently was co-CEO for EMEA. Before this, Meissner was at Goldman Sachs. He is based in Zurich and reports to Philipp Wehle, CEO of international wealth management, and to Brian Chin, CEO of the investment bank.

Geneva-based specialist asset manager QUAERO Capital appointed Sophie Bigeard as head of multi-asset strategies for its French subsidiary Quaero Capital (France) SAS. Bigeard is in charge of developing and managing multi-asset mandates for French institutional clients. Before joining the firm, she was head of UCITS analysis and selection for the OFI Group. A multi-manager investment professional for 25 years, Bigeard began her career in 1995 at the Banque du Louvre, first as a mutual fund analyst and then as head of external partnerships. In 2002, she joined the Societe Generale group in Luxembourg as a fund of funds manager. In 2004, she joined OFI Asset Management as a fund of funds manager and then as head of long-only multi-management. In 2017, she created and headed the UCI Selection team for the entire OFI Group.

Funds platform Broadridge hired Linda Power as operations director in Dublin, where she helps to scale up services to European asset managers. Power has spent 20 years in financial services working across APAC and EMEA. She had a long career at State Street, where she held senior management positions in Ireland, China and Hong Kong.

Gian Kull was named head of special situations and uncorrelated strategies at alternatives specialist SYZ Capital, reporting to CEO Marc Syz. Kull is responsible for managing portfolios as well as lead executing some of the firm's private market investments. He spent a decade investing in special situations, including distressed assets and litigation. He joined from Multiplicty Partners AG, where he focused on structured litigation investments. He was previously director of sourcing at European private equity turnaround fund Valtegra, and before that he managed distressed credit investments for Brigade Capital Management in Zurich.