Summary Of Executive Moves In Global Wealth Management - November 2020
Editorial Staff, 6 January 2021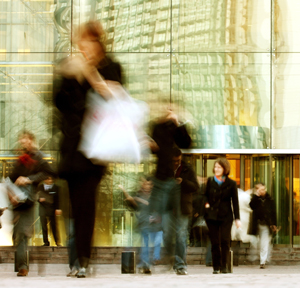 A roundup of moves in senior wealth management positions from around the world.
UK
The chief executive of Malta's principal financial regulator resigned after a possible breach of ethics after having suspended himself pending the outcome of an investigation. Joseph Cuschieri resigned from the Malta Financial Services Authority.

Zurich-listed EFG International appointed Patrick Ramsey as new head of continental Europe and Middle East regions and member of the its global business committee. Ramsey, who took over from Adrian Kyriazi, who decided to step down, reports to Giorgio Pradelli, chief executive. Kyriazi continues to support EFG as a senior advisor in the future.

With 25 years of experience in the sector, Ramsey most recently served as head of wealth management and executive committee member at CA Indosuez (Switzerland) SA. He had worked there since 2013 until earlier in 2020. From 2010 to 2013, Ramsey was the general manager of Barclays Bank Suisse and country manager for Switzerland for Barclays Group. Prior to that, he was the general manager and CEO of Merrill Lynch Bank (Suisse) SA, where he worked from 2002 to 2010, in a variety of senior management positions.

Kyriazi, who had headed EFG's Continental Europe and Middle East Region since 2018, first joined EFG in 2014 as member of the executive committee and head of the Continental Europe and Switzerland region. After EFG International bought and integrated BSI, Kyriazi took up his most recent post. His tenure coincided with the firm opening new locations in Dubai and Portugal.

Brewin Dolphin, the UK-listed wealth manager, appointed Charles Ferry as executive director. Ferry joined Brewin Dolphin in 2008 as a divisional director, became co-head of private clients in 2016 and managing director of private clients in 2017. In 2020, he was appointed managing director of wealth and investment.

Brown Shipley, the UK wealth arm of Quintet Private Bank, hired Elizabeth Weir as head of London and International, reporting to incoming private banking head Calum Brewster. Weir leads the London and International client relationship teams and oversees new business development. She joined from UBS, where she was an MD in London. She also led development of the Swiss bank's resident non-domiciled offering, and created UBS Next Generation, an investment and education programme geared towards clients' children.

Global family office Stonehage Fleming appointed Natalie Campbell and Anthony Wreford to join a new advisory team being chaired by former UK diplomat Lord Renwick. As a diplomat, Lord (Robin) Renwick was UK ambassador to the US and South Africa, and a crossbench peer in the House of Lords until 2018. He also has board experience at the Swiss luxury goods group Richemont AG, UK brewer SAB Miller, and British Airways. Lord Renwick has already served on the Stonehage Fleming Group board.

Also joining was social entrepreneur and A Very Good Company founder Natalie Campbell, who spun the venture from a social innovation consultancy she launched in 2011. Campbell is CEO of Belu Water and a board member for the London Economic Action Partnership, a local enterprise bringing councils and local business together. The third advisor Anthony Wreford was former deputy chairman of Omnicom Europe and former president of the old cricketing body the MCC, owner of the Lord's cricket ground. Wreford is involved in a variety of non-executive roles, including Mayfair-based technology group FPE Capital and sports management consultancy Portas Consulting.

Wealth manager James Hambro & Partners promoted portfolio manager Mark Leach to partner.
Leach joined the business in 2014 and played a key role in the firm's approach of building portfolios around a core selection of direct equities rather than funds. Leach spent six years as an equity analyst and fund manager at J O Hambro Capital Management focused on pan European funds. He also spent three years as a portfolio manager at Ruffer LLP.

Mirabaud Asset Management named Daniele Scilingo as head of Swiss equities. She replaces Paul Schibli when he retires in early 2021.The asset arm of the Mirabaud Group indicated that Schibli has hand-picked his successor to lead the franchise into the next phase of growth. Scilingo spent most of his career at Pictet Asset Management in Zurich and London largely focused on running the Swiss equity desk.

European manager Nickel Digital Asset Management appointed Fiona King as managing director of institutional sales and James Drace-Francis as senior advisor in the firm's London office. King previously served in senior roles at Lumyna Investments and Bank of America, helping to market their UCITS platforms. Before that, she was head of global sales for UCITS at Rothschild Asset Management; she has also spent time at Thames River Capital and Aurum Funds. Drace-Francis gained private and investment banking experience from institutions including JP Morgan, UBS, Swiss Re, and Kleinwort Benson. He qualified as a chartered accountant with Arthur Andersen and is a fellow of the Institute of Chartered Accountants in England and Wales.

BNP Paribas Asset Management hired four personnel in Paris to firm up its private debt team in Europe. Stéphanie Passet was named chief investment officer for infrastructure debt; Romain Linot became chief investment officer for real estate debt; Mohamed El Jani joined as investment manager in the structured finance team; and Irene Bárcena joined the SME lending team. All four are part of BNPP AM's Real Assets, SME Lending and Structured Finance team headed by Laurent Gueunier.

Passet worked for 19 years at Crédit Agricole CIB, joining in New York, and spending six years in project finance before moving to securitisation. She returned to the securitisation team in Paris in 2010, before becoming an executive director in infrastructure capital markets.

Linot was latterly head of real estate finance for Continental Europe at Aviva Investors, establishing the company's European real estate debt platform. He has also worked in property finance for RBS in Paris and Madrid.

El Jani joined BNPP AM from BNP Paribas CIB, where he was a quant analyst in the credit portfolio management solutions team within the securitised products group. Before that, he was a quant analyst in Société Générale's model risk management department.

Bárcena also joined from BNP Paribas CIB where she was an associate in corporate coverage EMEA for clients in the telecommunications, beverages, chemicals and petroleum services sectors, responsible for risk monitoring and client relationship management.

Avellemy, a UK asset manager, appointed Graham Bentley as non-executive director and chair to the Avellemy Board. He was the chair of the board's investment committee from 2018. Steven Lloyd, investment director, assumed the role of the chair of the investment committee.

Bentley has extensive experience in the asset management industry, with a career spanning over 40 years.

Jersey-listed PraxisIFM Group promoted nine senior figures and appointed four people to join its board in three jurisdictions. The firm provides global professional administration services across private client and corporate, funds and pensions.

The following people were appointed: Blane Queripel, director, PraxisIFM Trust Ltd (Guernsey), who will sit on the board in Guernsey, Josh Farrow, funds director/head of funds, Praxis Fund Services (Jersey) Ltd, Barbara McDonald, operations director, PraxisIFM Trust Ltd (Jersey) in Jersey, and Sylvanus Cofie, director, financial reporting and operations for PraxisIFM Fund Services (UK) in the UK.

Six personnel were promoted to associate director level. In Guernsey, Praxis Fund Services Limited promoted Matt Falla to associate director, corporate secretarial, and Gavin Le Page to associate director, financial reporting. Also in Guernsey, Shona Darling was promoted to group company secretary and, Preston Wu became group associate finance director. PraxisIFM Trust (Guernsey) promoted Tom Strawbridge to associate director, client administration. In Jersey, PraxisIFM Trust promoted Jamie Rose to associate director, client accounting.

Also receiving senior promotions were Josh Gallienne to senior corporate and trust manager, Ciara McKillop to senior company secretary in the UK, and Mandy Greenfield to group senior business development and marketing manager.

Bordier & Cie, the private bank, named Victoria Wu as Swiss head of Asia. Working alongside Josef Stauber, she develops the Asia-Pacific market from Zurich. She joined the Geneva-based firm in early September. Wu, who is fluent in Mandarin, English, German and French, has worked in corporate banking for 14 years, chiefly as head of an origination team for trade finance and structured finance at ING. In 2008, she joined Credit Suisse's APAC team, where she helped drive APAC business growth over the past 12 years. Stauber began his private banking career with Credit Suisse ten years ago, also serving the APAC market. Stauber, who has lived in China and is fluent in Mandarin, English and French, also joined Bordier & Cie in September.

In a newly-created role Quintet Private Bank-owned Brown Shipley appointed ex-Julius Baer executive Gordon Scott as head of strategic partnerships and entrepreneurs network. Scott, who is based in Edinburgh, was executive director and head of UK Regions at Julius Baer, helping to build the Swiss bank's UK offering for HNW and UHNW clients. He also spent time as regional director for Scotland and Northern Ireland at Barclays Wealth and Investment Management, and headed UK Regions at Kleinwort Benson.

Edinburgh-based Aubrey Capital Management appointed Camellia Huang as an investment analyst and Erin Elliot as sales and marketing support to strengthen its investment and marketing teams. Huang joined from Aberdeen Standard Investments where she worked as a graduate investment analyst in Private Markets across Corporate Finance, Diversified Assets, Infrastructure Equity and Private Equity teams. Elliot joined from SVM Asset Management, where she spent nine years as an investment marketing specialist.

MilleniumAssociates, the Swiss and UK-based mergers and corporate finance advisory firm, appointed Bente E Engesland as an international partner and the latest member of its global advisory board. Engesland has extensive international experience across a number of industries from energy and finance to media and marketing.

In seeking to boost its product range and distribution capabilities, Vala Capital, a venture capital company, made three appointments. The new joiners were Dylan Jones, Max Middleton and Debbie Mahanta.
Aberdeen Standard Investments added two hires, bringing its smaller companies team to eight. Tzoulianna Leventi and Liam Patel joined as investment analysts covering a range of small-cap and mid-cap funds. Leventi joined ASI in 2018 as a graduate. Her main responsibilities are working with the team on all ESG-related research and engagement as well as stock research in Southern European small-caps and mid-caps. Patel recently joined ASI after four years as a global emerging markets analyst for the British Airways Pension Fund. His responsibilities are researching new and existing small and mid-cap ideas within Asia Pacific (ex Japan) and emerging markets.

Gary Ashford, tax partner at Harbottle & Lewis, was appointed to serve as the new vice president for the Chartered Institute of Taxation. Ashford is a long-standing council member of the CIOT. Prior to his role on the council, he was chairman of the CIOT management of taxes subcommittee.

Dutch bank ABN AMRO announced that its chief financial officer and vice chairman, Clifford Abrahams, has decided to leave the bank in February 2021 to pursue opportunities outside the bank back in the UK. Abraham spent 10 years at Aviva Investors in the UK, rising to CFO, before joining Amsterdam-based financial services group Delta Lloyd as group CFO. He left Delta in September 2017 to take up the same role at ABN AMBRO for a three-year term.

BNP Paribas Wealth Management appointed Edmund Shing as chief investment officer, taking over the helm from Florent Bronès. Shing has more than 21 years of experience in financial markets in a variety of positions in a number of financial institutions in Europe. Since 2015, he was the global head of equity and derivative strategy at BNP Paribas in London. In his new role Shing is responsible for piloting the BNPP WM investment strategy.