People Moves
Who's Moving Where In Wealth Management? - River and Mercantile, CFA Institute, Others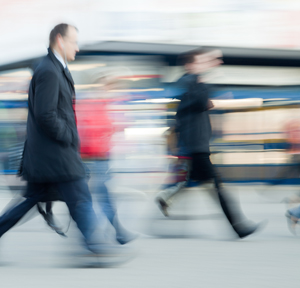 The latest senior moves in wealth and asset management across Europe and the UK.
River and Mercantile Group
River and Mercantile Group has appointed one of the UK's most prominent asset management industry figures, Martin Gilbert, to its board as deputy chairman.
Gilbert is also chairman of digital bank Revolut and senior independent director at Glencore, the commodity trading and mining company, and is chairman of Toscafund, the asset manager. Gilbert was a co-founder and chief executive of Aberdeen Asset Management, which became a major UK and international business.
River and Mercantile had £45.4 billion ($61.8 billion) as at the end of September 2020.
CFA Institute
CFA Institute, the global association of investment management professionals, has named Lutfey Siddiqi, CFA, managing director, regions and society relations, with immediate effect.
Siddiqi will oversee the organisation's regional teams as well as those who work with its 161 local CFA societies around the world. He will report to Margaret Franklin, CFA, president and CEO. Initially, he will be based in Singapore before relocating to London later in the year.
"Lutfey brings extensive global industry expertise and a commitment to our mission at CFA Institute. Coupled with his roles in academia, that makes him really a perfect fit for our organiastion," Margaret Franklin, CFA, president and CEO of CFA Institute, said. "Further, Lutfey has been part of our Future of Finance Council and is a former CFA Society Singapore Board member, so he knows us well and is connected to those we serve.
Siddiqi is a visiting professor-in-practice at the London School of Economics and Political Science and an adjunct professor at the National University of Singapore, specialising in risk management. He is a member of the World Economic Forum Future Council on Fiscal and Monetary Policy, having previously served on the councils for the future of financing and long-term investing. His industry experience includes stints at UBS, Barclays Capital, and Deutsche Bank.
At UBS Investment Bank, his last role was global head of emerging markets for FX, rates and credit, and founding head of UBS knowledge network. At Barclays Capital, he headed FX distribution and corporate risk advisory in Asia-Pacific. He holds an MSc in economics from the London School of Economics, a first-class BSc (hons), in econometrics from the University of York, as well as leadership credentials from Harvard and Oxford.
Asset Value Investors
London-based Asset Value Investors has named Makiko Shimada as investment analyst to support the company's research and engagement efforts in Japan. She is based in Tokyo, but will eventually join the team in the UK from March, report to Joe Bauernfreund of AVI.
AVI is the investment manager of both AVI Global Trust and AVI Japan Opportunities Trust which employ a balanced approach to shareholder engagement in Japan following the trend towards improved corporate governance in the country. AGT and AJOT have combined assets of ¥61 billion ($5.9 billion) invested in Japan (as of 10 December, 2020).
Prior to this, Shimada worked at Goldman Sachs, where she was a member of the advisory group in its investment banking division in Tokyo for more than three years. She holds a BA in economics from the University of Tokyo.