Healthcare Investing On The Front Lines
Jackie Bennion, Deputy Editor, 18 January 2021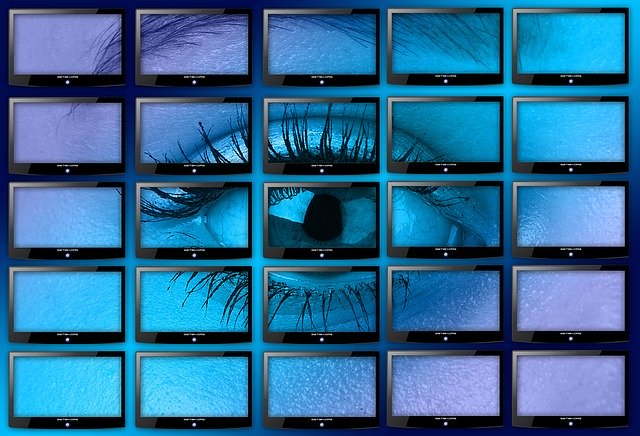 With all eyes on the vaccine rollout and what that means for economic recovery this year, we look at examples of where investment is heading in the health/medtech sector.
Riding the trend
The company is also riding the megatrend of people wanting to manage their own health through a growing number of health and performance apps. It has appointed Swedbank's Finnish branch to explore growth options, including a possible listing on Nasdaq Helsinki First North. Figures last year showed that 71 biotech companies set a new record for the sector raising around $16 billion collectively through IPOs.
Talking to Goldman Sachs about vaccine roll outs rebooting stricken economies, Gavi's CEO Dr Seth Berkley, said his group aims to have 2 billion doses available in 2021 -- a billion for low-income countries and a billion for upper-middle and high-income countries. The Gavi alliance was set up by the World Economic Forum 20 years ago to ensure a fair rollout of means-tested immunisation programmes, with richer countries supporting poorer ones. It vacinates around half the world's children.
As it stands, the world distributes around 3.5 billion doses of vaccine a year. Suppressing COVID-19 means at least doubling that, Berkley said. "What we don't know yet is what the yield is when you scale up to large production for all the vaccines, not just the three we've talked about." He said that AstraZeneca expects to produce at least 100 to 200 million doses a month by spring.
On fears that vaccines are being rushed into service and won't be effective against mutations, Berkley said: "We're going to see mutations that will change constantly. That's the nature of viruses. So far, the part that we're attacking is stable, has been stable. We have to keep in mind that we've had a vaccine for viruses like measles for more than 50 years. And that vaccine has remained completely effective."
Paul Major, who manages around £850 million for the London-listed BB Healthcare Trust, is another drawing attention to the perils of current health systems.
"We know the bulk of your lifetime health expense will come in your later years, and we know you will enjoy increasingly more of these years. If we do nothing, the healthcare system will consume all our marginal wealth," he said.
"A significant double-digit percentage of doctors working in the UK weren't trained in the UK. Training doctors is expensive and we are basically going around stealing other peoples'. It is great for us as a rich country, but morally very questionable," and not sustainable, he said.
Health systems need to break their dependency on this high need for human capital, he added. "That's really what our fund is about, recognising that there are different ways to deliver healthcare."
The fund enlists three investment principles: can you enable doctors and caregivers to make better decisions; can you improve outcomes; and can you lower the cost? "You need to do all of those things to drastically improve the efficiency of any system," Major said.
It has invested in firms providing real-time information for patients managing chronic conditions; businesses making novel surgical robotics or using 3-D printing to fine tune orthopaedic tools for complex ankle and shoulder joints; and businesses providing diagnostics outsourcing for clinical trials, as a few examples.
The trust operates as an exchange traded fund, attracting mainly small to mid-size investors. "We don't have many large multi-million investors in the fund," he said.
What has changed over the last 12 months among investors is a message getting through "that healthcare could actually all be done very differently," he said. "The NHS historically has not been the world's most innovative organisation. But that is changing and COVID is a great example."
Looking back at health investing over the last 20 years, clients have made the most returns from innovative treatments in the medical device and drug (therapeutics) category, Major said.
"If you look at healthcare spending, those areas amount to around 10 or 15 per cent of the total spend. All the boring things like admin, and in particular the intersection between doctor and patient, have never been the main sources of innovation or opportunities for investors to make returns. But they amount to 85 per cent of all the costs."
That is the innovation gap that this pandemic has further exposed, he suggested. "Until now, we have basically been ploughing a very narrow furrow as investors."
As for the immediate fortunes of vaccine delivery, "the challenge for the government, particularly the UK, is going to be convincing people that this is the right thing to do," Major said. In his view, its credibility on COVID "is pretty much in the gutter and, frankly, exactly where it deserves to be."
He agrees that the UK government has done well in procuring for the nation and spreading its bets across the different approaches. It has also been clever in stating that it will donate any orders not used to other countries, he said. "Clearly the Gates Foundation, Gavi, WHO, all sorts of different donors are going to be involved in making sure this gets to everybody because it is an endemic global problem.
"It's very interesting. The risks are all on you personally, and if you are in a lower age bracket, the benefits are to society not you directly so you are being asked to take an uncertain level of risk for a benefit that doesn't actually accrue to you.
"When we all got vaccinated for measles, mumps, rubella, polio, we knew when we were kids that getting these diseases was bad stuff and we didn't want to get it. Data with COVID is a lot more unequivocal."