Summary Of Executive Moves In Global Wealth Management - December 2020
Editorial Staff, 17 February 2021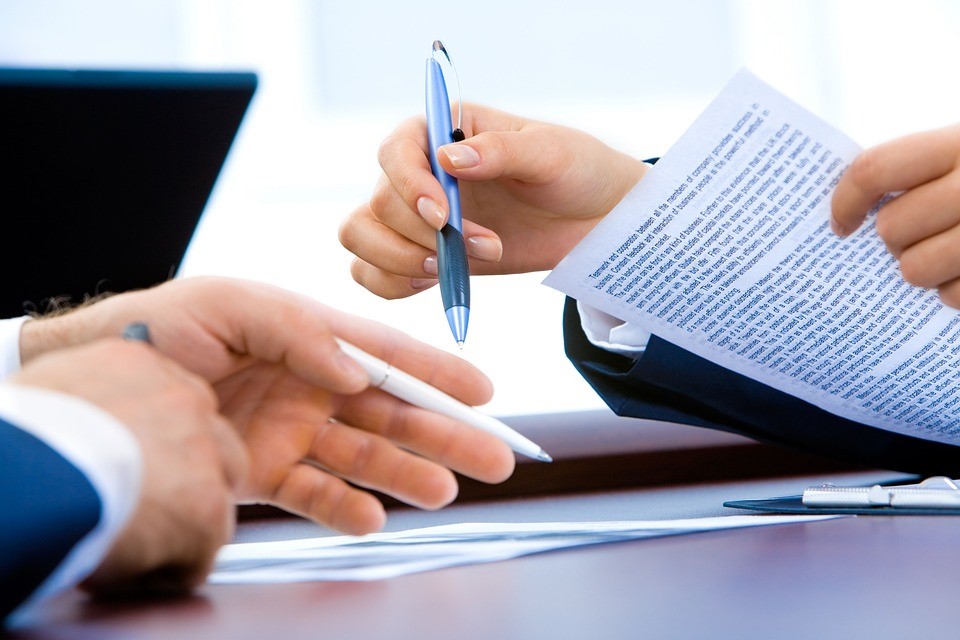 Here are all the moves in wealth management senior roles from around the world.
UK, continental Europe, Africa and Middle East moves
The man who founded the business now known as LGT Vestra in the crisis-torn year of 2008, David Scott, decided to step down. He was also the chairman. Creating Vestra and, coming from UBS, Scott's business was eventually acquired by Liechtenstein-based LGT Group in 2016. Ben Snee, who was a founding partner with Scott in 2008, became CEO in 2013 and continued in his role as head of the firm.
Chartered accountancy firm Haysmacintyre promoted Elena Ramkalawon to become a partner. Ramkalawon, who is in charge of the firm's outsourcing services team, joined in 2011. She was promoted to a director of outsourcing in 2018, working with clients in financial services, hospitality and membership organisations.

Investor relations consultancy Edison Group promoted Charles Combe to become global sales director and primary sales contact for all corporate clients. Combe spent nine years at Edison, first as a director and later heading the firm's sales efforts in Europe. He is a qualified accountant and holds an MBA from Cass Business School. He began his career at PricewaterhouseCoopers before moving on to Barclays Capital and Smith & Williamson.

Walker Crips appointed Jonathan Downes as an investment manager. It also named Scott Palmer as a wealth manager in its wealth management division. Downes joined after eight years at Tilney, latterly as investment management director. Before that, he held investment management positions at Brewin Dolphin and James Brearley and Sons, working with private individuals, trusts, charities, pensions and small companies.

Offshore law firm Corey Olsen brought litigation and insolvency specialist Tim Wright back in as a partner of its British Virgin Islands dispute resolution and litigation practice. Wright's return as a partner coincided with the appointment of BVI litigator, Simon Hall, as counsel within the team. Wright, who joined from heading the BVI litigation practice of Bedell Cristin, previously worked for Carey Olsen in the jurisdiction between 2016 and 2019.

Barclays' UK director and chairman Ian Cheshire stepped down and was succeeded by Crawford Gillies. Julia Wilson agreed to join the bank's board as a non-executive director with effect from 1 April 2021. She will also join the audit committee. Wilson is group finance director of 3i Group, where her responsibilities include finance, investment valuations and treasury.

Mirabaud Group's managing partners appointed London-based Andrew Lake as a limited partner. Lake is a lawyer by training and received an MBA from the University of Chicago in 2004. He joined Mirabaud in 2013 after serving in roles at Merrill Lynch, F&C and Aviva Investors. Since 2014, Lake led Mirabaud Asset Management's fixed income teams and managed the group's flagship Global Strategic Bond Fund.

Natixis Investment Managers appointed Renan Borne as chief information officer and digital transformation lead. Borne joined from AXA Investment Managers where he was chief IT architect, head of data and head of IT for the real assets business. Before joining AXA IM, he spent 15 years within the investment banking arm of Société Générale with various roles and responsibilities in France and Asia. Borne reports to Joseph Pinto, global chief operating officer at Natixis IM and Catherine Chedru-Refeuil, head of IT for asset and wealth management, CIB, Natixis.

LGT announced that HSH Prince Max von und zu Liechtenstein had assumed the chairmanship of the foundation board, and Olivier de Perregaux would lead the private banking business as CEO. He has been chief financial officer of LGT since 2001. Prince Max took over the chairmanship from HSH Prince Philipp von und zu Liechtenstein, who had been in the post since 2001.
The current group structure will be dissolved at the end of 2021 and the three new companies will then be directly held by the Prince of Liechtenstein Foundation. Besides de Perregaux, the other members of the executive board are Heinrich Henckel (Switzerland), Henri W Leimer (Asia), Roland Schubert (Liechtenstein) as well as Michael Bürge (CFO), André Lagger (Financial Services) and Stephan Tanner (Front Solutions and Corporate Development).

LGT Capital Partners continues to be led by Roberto Paganoni, CEO of LGT Capital Partners since 2001. Another member of the banking dynasty, HSH Prince Hubertus von und zu Liechtenstein, a member of the board of directors of the LGT banks in Liechtenstein and Switzerland since 2017, is another member of the family to sit on LGT Group's foundation board. In the future, he will become a member of the board of LGT Private Banking. Thomas Piske led the LGT private banking unit since 2009 as CEO.

Arbitrium Capital Partners, a distressed debt and special situations specialist, hired Blake Ammit as managing director and Ian Lundy as an independent member of its investment committee. Lundy has more than 20 years' experience across the investment industry, most recently as chief investment officer of industry fund Tasplan. Prior roles include director of Hobart Airport, and trustee director of Utilities Trust of Australia, a $6 billion infrastructure fund.

Ammit has specialised in funds management, equity and debt structuring, investment banking, M&A and turnaround management for over 25 years. He has experience across a diverse range of industries including agriculture, energy, utilities, infrastructure, property development, and waste management. Most recently he was shareholder and head of asset management at FC Capital Holdings, one of Australia's largest alternative asset managers. Prior to this he was CEO of Handbury Asset Management.

Mirabaud Asset Management named Jérôme Paganini as head of sales for Switzerland. He joined with more than a decade of wholesale and institutional sales experience from SILEX Investment Partners. Previously, he worked in senior roles at Lombard Odier and Syz.

ABN AMRO's shareholders voted to appoint Mariken Tannemaat as a new member of its supervisory board. They also appointed Mariken Tannemaat to the board for a four-year term, ABN AMRO said. The board consists of Tom de Swaan (chairman), Arjen Dorland (vice chairman), Laetitia Griffith, Michiel Lap, Jurgen Stegmann, Anna Storåkers, Mariken Tannemaat and Tjalling Tiemstra.
The Swiss subsidiary of Banque Internationale à Luxembourg appointed Hartmut Vollmer as head of wealth management for growth markets, a segment including China, Eastern Europe and the Middle East. Vollmer joined from Union Bancaire Privée where he has been leading the Eastern Europe team. He has been a member of its private banking management committee since 2011. Prior to UBP, Vollmer held management positions at ABN AMRO in Switzerland from 2000 to 2011.

Tobias Kamber took on the role of general counsel. Kamber has more than 16 years of experience in legal, risk and compliance roles in the private banking sector in Switzerland and Hong Kong. Prior to joining BIL Suisse, he was deputy general counsel for private banking at Julius Baer. He also headed the private banking legal team for Switzerland and the EMEA countries. Kamber started his career in the private banking sector in 2004 as legal counsel at Clariden Bank, prior to joining Julius Baer in 2007.

Reto Wangler, who worked at UBS for more than two decades in Switzerland and the US, took a sabbatical from his role as chief operating officer for global wealth management, starting from 1 February. Wangler intends to complete studies on themes affecting the industry and take a long-planned extended trip with his family. He will return to a new role at the bank in 2022.

Wiwi Gutmannsbauer and Kate Newcomb, who have both been regional COOs and operating heads, were named co-COOs for the wealth business. Newcomb led UBS's partnership with Broadridge to modernise the bank's technology and develop its wealth management platform. Gutmannsbauer has been extensively involved with moves in digitalisation and innovation. He has been regional COO, Asia-Pacific (January 2018 to the present day) and operating head of wealth management for Asia-Pacific. He has been at the Zurich-listed bank since 1998.

The Financial Conduct Authority appointed Sheldon Mills as the new executive director, Consumers and Competition, and Siobhán Sheridan as chief people officer. Mills was formerly interim executive director, strategy and competition where, amongst other things, he led the FCA's response to ensure industry support for consumers during the pandemic. Prior to joining the FCA, he was senior director at the Competition and Markets Authority, where he had overall leadership responsibility for the delivery of merger control across the UK economy. Sheridan joined from the Ministry of Defence where she has been leading a human resources team of 200 people with responsibility for diversity and inclusion strategy at group level. Her previous experience includes roles at Capital One, DEFRA, DWP and the NSPCC.

Aberdeen Standard Capital appointed ex-UBS employees Miranda Richards and Ben Turner as senior charities portfolio managers. Both report to Laurence Gagen, head of charities. Richards has more than 30 years' investment experience and joined from UBS where she was a charity-focused client advisor and led the London team. Prior to a career break, Richards was a fund manager at Henderson and oversaw the management of a $1 billion Global Smaller Companies Fund.

Turner also joined from UBS where he was senior client advisor for charity and not-for-profit clients, specialising in sustainable and impact investing. Prior to UBS, Turner had a similar role with Barclays Private Bank. He has been investing for charities for over 10 years.