Technology
Why Are Family Offices Still Searching For A "Single Source Of Truth"?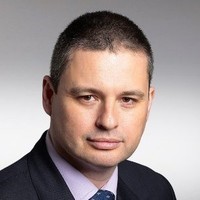 Accounting and investment reporting are notorious pain points for family offices, but this needn't be the case if technology is configured specifically for their needs. Ashley Whittaker, President, Global Sales at FundCount, explains why family offices really can achieve a single source of truth if their data and systems are organized correctly.
Ask any single or multi-family office what their primary accounting and reporting challenges are and you are likely to hear a litany of similar issues – gathering data is time-consuming; we are too dependent on spreadsheets; managing multiple legal entities is cumbersome; timely consolidated reporting is a constant challenge.
We see this time and time again. And it's not surprising. One thing that jumps out when you look at a family office's IT ecosystem is the number of different systems needed to cope with the many and varied data sources. Even more noticeable, is that most accounting software that is deployed is designed for manufacturing and service companies, not the investment industry. It's no wonder that family offices spend so much time on spreadsheets gathering data, checking accuracy, reconciling information and compiling reports.
In searching for that single source of truth, family offices must pay close attention to how data is gathered and organized in their accounting system as that directly impacts accessibility for reporting. To avoid the common pitfalls that can undermine success, I suggest starting with the following considerations.
Get the general ledger right
Family offices that rely on a general ledger that is not baked into their investor and investment accounting and reporting solution run into all sorts of problems. One of our clients, for example, had been using general ledger software that was not integrated within their portfolio management system. Reporting was incredibly difficult. There was often a three-month delay in generating reports to family members and the information changed constantly.
Answering basic questions from the family such as, "Where am I invested?" and, "What is my performance?" was more complicated than it needed to be. Even with a staff of 25 to manage reconciliation, accounts payable and reporting, questions still couldn't be answered in a timely fashion.
We provided them with a back-office accounting solution that unified their portfolio, partnership and general ledger activities on a single platform. Our system is based on a general ledger that is also the data warehouse. That means that data isn't in separate silos, it is intrinsically linked to everything in the system and easily accessible. All activity passes through the general ledger, which updates and reconciles automatically in real time.
With one data source and data all in one place, the client could write ad hoc reports or schedule reports "out-of-the-box" and quickly respond to family member requests. Accuracy improved as well. Most impactful, however, were the enormous efficiency gains. With our solution, the client only needed five people to handle reconciliation and reporting, freeing the rest of the team to focus on other tasks.