Who's Moving Where In Wealth Management? - Capital Group, Investec, Others
Editorial Staff, 26 February 2021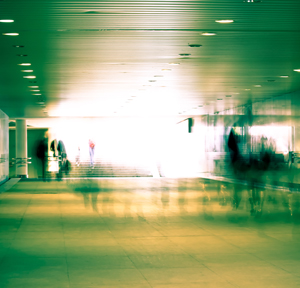 The latest senior moves in wealth and asset management from across Europe and the UK.
Capital Group
Joining this month in a newly-created London-based role, Rob Hardy has been named corporate governance director at Capital Group and will join the firm's ESG leadership team.
Hardy was most recently head of investment stewardship for the EMEA region at JP Morgan Asset Management, where he oversaw the firm's ESG strategy and public policy. Prior to joining JP Morgan in 1996, Hardy was a corporate governance and proxy voting specialist at Phillips & Drew Fund Management. The senior hire follows the announcement earlier this week that the asset manager has appointed Marta Zarraga as global chief information officer, in charge of technology and cyber security.
Investec Wealth & Investment
Investec Wealth & Investment has appointed Nicola Toyer as head of charities; Alex Charalambous as regional director of private clients, southern region and Stewart Teague as head of commercial transformation and product development.

Toyer joined the charities team at Investec as an investment manager in 2019, with 10 years of previous experience. Since joining, she has also been responsible for the management of direct overseas equities for the team, including stock selection and assisting other investment managers as they transition their clients to a direct overseas equity solution.

Charalambous also arrived at Investec in 2019, having spent 16 years in private banking in London and California. He is a member of the executive at Investec and has led the South West region business, leading the firm's increased focus on high net worth clients. He is also the executive sponsor of the multicultural network and mentor on the 30% Club cross-company mentoring programme.

Teague, who will lead an increased commercial focus for the business's products and solutions, has 25 years of experience in the UK financial services market, including with start-ups and established players, on both the client and support side.

Louise Hall is leaving Investec, where she has worked for 31 years, most recently as one of the executive directors of the wealth business.
Waverton Investment Management
UK firm Waverton Investment Management has appointed Paris Jordan as a multi-asset analyst. She joins from Murano Consulting, where she was head of investment consulting, specialising in ethical and sustainable investing. Jordan will report to the head of third-party fund selection, Luke Hyde-Smith.
Jordan previously advised wealth managers on sustainable investing at Fidelity Worldwide Investments and Sanlam Investments UK.

JTC
JTC has appointed Paul Weir as managing director of its Jersey office and Julie Zingiloglu as MD for private client services in Switzerland. The group, which is regulated in a number of financial centres, has promoted almost 100 staff across its teams.
The group operates in areas such as funds, corporate, private client services and business support services. It was founded in 1987 and employs about 900 people, administering about $190 billion of money.
Among the senior level promotions are Emma Menzies (group tax in Jersey), Marina Cristiani (private client services in New York), Mee-Line Marie Nathalie Kye Thiam (private client services in Mauritius), Nicola Holmes (business operations in Jersey) and Sarah Swain (legal, Jersey). They have all been made senior director.
In all, there are 25 promotions in Jersey, 17 in South Africa, 12 in Mauritius, eight in Luxembourg, seven in Amsterdam, six in the Cayman Islands and US, five in London, three in the Isle of Man, and two in Guernsey, the BVI and Switzerland, JTC said in a statement earlier this week.
Capstone
Former Assistant Secretary of the Treasury Thomas P Feddo has joined Capstone, a global policy and regulatory due diligence firm, as a senior advisor.
Feddo most recently served until January 2021 as the first Assistant Secretary of the Treasury for Investment Security, leading and overseeing the interagency national security review and clearance process for cross-border investments through the Committee on Foreign Investment in the United States (CFIUS).
Before his Senate confirmation in September 2019, Feddo served in the Treasury Department as Deputy Assistant Secretary for Investment Security.
"Tom's long and distinguished career and unique perspective will really be an asset to Capstone and to our clients," David Barrosse, CEO of Capstone, said. "He has the ability to speak on regulation and policy dynamics across a number of industries and asset classes, drawing from his rich and varied experience."
Feddo will be based in Capstone's Washington, DC offices.
IQ-EQ
Investor services group IQ-EQ has named Rachel Aldridge as managing director of Lawson Conner, its specialist UK regulatory hosting and outsourced compliance business.
Aldridge has more than 25 years' experience in leadership roles in financial services and consulting firms. Her areas of expertise include funds and compliance, as well as leading corporate service functions, developing and implementing strategy and general management. Before joining Lawson Conner, she spent over eight years as global chief operating officer and partner of a London-based regulatory and compliance advisory firm that specialised in investment funds and banks.
She will report directly to John Legrand, MD of IQ-EQ's UK and Ireland cluster.