People Moves
Credit Suisse Sharpens India Focus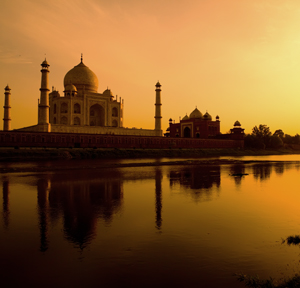 Credit Suisse continues to build out its wealth management proposition in India with several senior hires bringing strong client focus in key financial hubs.
Credit Suisse has been boosting its wealth talent with two senior hires in its Mumbai and Delhi offices.
Suveer Modi is joining its Private Banking India Onshore business as a senior relationship manager in Delhi in a role which is seen as crucial for growing the wealth franchise in North India. He reports to onshore private banking group head Puneet Matta.
The veteran banker is the former executive director of Kotak Mahindra Bank. Modi joined the private bank based in Mumbai in 2005 and has since served in a number of roles, including leading its private banking business in Rajasthan and heading the Delhi team. Before Kotak, he helped set up private banking in Rajasthan for ICICI Bank and HDFC Bank, and is pivotal to acquiring new clients and advising existing ultra-high net worth families, the Swiss manager said.
Credit Suisse sees India as a key strategic growth market, where "we remain deeply committed to expanding our team," Matta said.
Sudipto Sinha is also joining from Kotak Mahindra Bank, where he worked for 15 years in its wealth management business. He began at the bank as the team head in Kolkata, moving on to lead the Delhi market, before adding the eastern region to his responsibilities. In 2018, he moved to Mumbai as a team leader and continued to manage his Delhi clients. He joins Credit Suisse as a senior relationship manager in Mumbai, also reporting to Matta.
The firm said the appointment would significantly boost access to large client relationships across the region. After new advisory regulations were introduced in India last year, Sinha became head of sales and co-head at Kotak Investment Advisors, a subsidiary of the bank, focused on alternative investments.
The hires come as the Hurun Global Rich List was released this week showing that India has held on to the third spot globally for billionaires, with a total of 177 in the country, adding 40 in a difficult year. Only China and the US rank ahead, with around half the world's billionaires between them.
Anas Rahman Junaid, chief researcher for Hurun, said India's wealth creation is dominated by cyclical and traditional industries compared with the tech-driven wealth creation in the US and China. But that dominance is likely to change when tech-driven wealth "reaches its full potential."
Hurun also reported that Mumbai is home to the highest number of billionaires with 60, followed by New Delhi with 40, and the high-tech centre of Bengaluru with 22.
Another trend of this year's list is the rise of first-generation immigrant billionaires who now occupy 14 per cent of the list. Countries with the most first-generation immigrant billionaires are the US, the UK, Switzerland, Singapore and Russia.