Fund Management
Potential Woodford Return Ruffles Feathers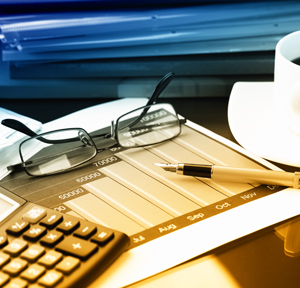 Neil Woodford's return to funds management is not going well as the Jersey regulator hits back at his plans to set up operations on the island.
Neil Woodford's return to the industry was set back this week when Jersey's top regulator gave a blistering response to the fomer star managers' plans to register a new investment business in the island.
Although the trading name WCM Partners has been reserved in the Jersey Registry, the regulator in the international financial centre told the Financial Times that Jersey would not be used as a "back door" to reboot Woodford's career.
The industry has been abuzz since February when Woodford told the Sunday Telegraph that he wanted to rebuild under a new brand called Woodford Capital Management (WCMP), with former business partner Craig Newman at his side. He also told the paper that he didn't want his career to be defined by the events of 2019 when his funds business was liquidated, stranding 300,000 investors.
Jersey regulators appear less than thrilled by his proposed relaunch destination.
"Anyone who gets off the plane thinking that Jersey is a soft touch has wasted the price of the ticket. Jersey is not the place to come if you are trying to get around UK regulation, or any other regulation for that matter," Martin Maloney, director general of the Jersey Financial Services Commission, told the FT.
The Jersey watchdog said that any permissions remain subject to regulatory approval, and are looking increasingly unlikely based on Maloney's response.
It has been reported that Woodford Capital Management Partners has so far not progressed any further in submitting an authorisation application in Jersey. This service has contacted the Jersey regulator to confirm the reports and may update in due course.
The re-emergence of Woodford has also thrown fresh criticism at the Financial Conduct Authority, which has failed to hold anyone accountable 18 months after Woodford's funds collapsed. (It should be stressed that Woodford hasn't been found guilty of breaching specific laws and hasn't been barred from the industry.)
The possibility of his return to the financial fray has caused anger and frustration.
"Everything about the decision by Neil Woodford to start a new fund is not just astonishing, but a grave insult to investors, many of whom lost their life savings in his Equity Income Fund which is estimated to have lost more than £1 billion," Gina Miller, co-founder of the True and Fair Campaign, launched in 2012 to hold the industry more accountable.
A reasonable assumption is that Woodford may cause more damage to investors' portfolios and the industry's reputation if he is allowed to start a new funds business even before the UK watchdog has investigated the collapse of his previous one.
The rebranded WCM Partners has indicated that the focus will be on advising the US investment group Acacia Research, which purchased a portfolio of life science stocks from Woodford's previous funds after they were forced to liquidate.
It said the biotech and healthcare assets would be "the cornerstone of a new strategy to rebuild the Woodford investment operation." The group's rebranded LF Equity Income fund has reportedly invested in unlisted companies such as Immunocore, Kymab, Synairgen and Oxford Nanopore in a sector that has largely benefited from the pandemic as focus has shifted to science investment.
Woodford's new venture is targeting professional investors, moving away from the private clients of wealth managers, advisors and pensions funds that were the mainstay of his previous open-ended equity funds.
There is also ESG to consider in rebuilding trust. The investment approach has swept into the mainstream since the Woodford scandal, and salvaging a reputation amid strong expectations for good governance, will be a hard challenge.
"It is shameful that the FCA has allowed Mr Woodford to remain on its register and to continue as an authorised person whilst its investigation meanders on. It also makes a complete mockery of the FCA's Senior Managers & Certification Regime (SM&CR) – which replaced the previous discredited Approved Persons regime on 9 December 2019 – and was supposed to significantly raise the bar in standards of personal conduct and make management accountability more rigorous and transparent," Miller's group said in a statement.
She and others are calling for an independent investigation into Woodford along the lines of the recent LC&F and Connaught investigations, "so that important lessons can be learned – including by the FCA itself – to avoid the habitual and depressing repetition of such scandals."