Client Affairs
Private Jet Sector Soars In Tough Times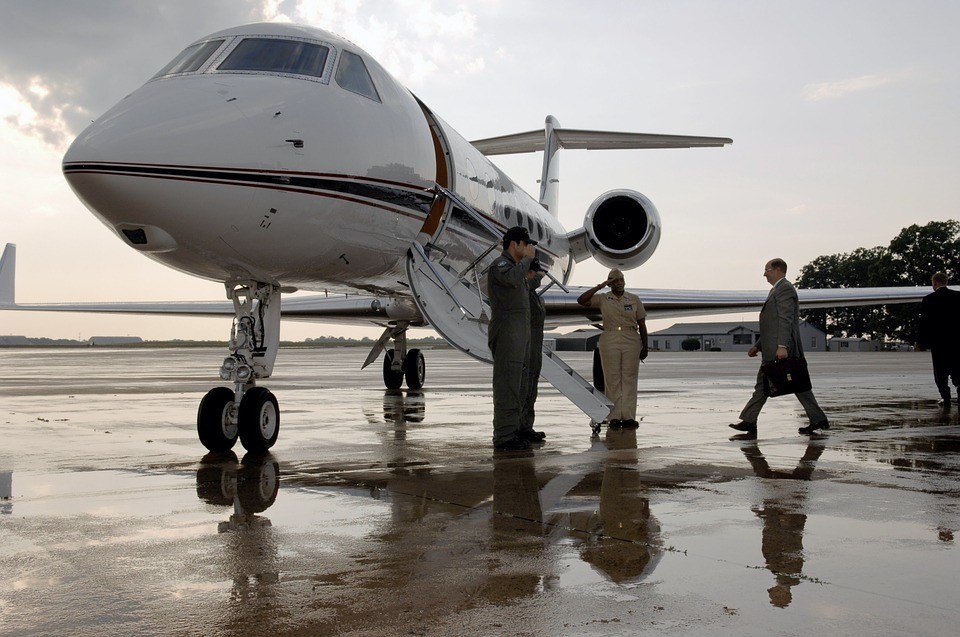 Commercial airlines have been hammered by restrictions on air travel due to anti-COVID measures, but it appears that private jet usage has filled a gap for those able to afford it. However, they still have to wear masks at airports.
Lockdowns and restrictions on conventional civil aviation have caused a boom in the world of private jets, ZEDRA, the corporate services, funds and wealth services firm, says.
As noted by this industry last year, the world's airline sector has been hammered by the COVID-19 pandemic, forcing some carriers to bring out the begging bowl. The jump to remote working fixes such as Zoom or Microsoft Teams is bad news for business travel – at least until people tire of these platforms. Aircraft are now rarely on the ground with demand up by 70 per cent since the third quarter of 2020, as business owners and VIP travel gets going again, ZEDRA said in a new note.
The world is still some way from anything like the pre-COVID-19 freedom of travel but, as appears always to be the case, those with resources have found a way to move around more easily than the wider population. For those who are rich and connected enough, private jets have their place, even if it means coping with the same security grind as the rest of the population. Flying will remain a chore for a while, so one might as well make the experience as pleasant as possible. And if travellers can avoid crowds at airports, it also cuts virus risks.
"At the start of lockdown in March 2020, we saw all sectors slow dramatically, as it was not clear at that time how the new market reality would look. Now twelve months on, it is clear that commercial passenger aviation is likely to remain subdued for some time, even with the vaccine programme rolling out successfully in the UK, but demand for private jet ownership has soared," Andrew Wilson, head of marine and aviation at ZEDRA, said.
"In particular, we are seeing increasing enquiries around new ownership structures, as leasing companies move assets, i.e. aircraft, away from commercial airlines into the hands of high net worth and ultra-high net worth private clients. These groups may be buying distressed assets or repurposing an asset, either way, we have seen a sustained increase in the level of enquiries and new business around the registration of private jets, the demand for advice on how best to hold this asset and of course jurisdictional registration questions," Wilson said.
The squeeze on civil aviation has benefited private jet operators. One such firm, Switzerland's LunaJets, reportedly sold 15 per cent more flights than in 2019. In 2020, Dubai private jet industry logged a 21 per cent growth compared with the previous year, with the most growth happening in the fourth quarter of 2020 (source: Aerotime Hub, 13 February). The report said that by August last year in the UK, demand for private jets was just below normal levels while commercial passenger jet flights crashed by 65 per cent.
Demand for traditional private jet ownership is also soaring, both ZEDRA and FlyEliteJets note, as business leaders considered adapting to the new reality of border controls and enforced quarantines by shifting international business meetings onto a day-return basis. At the same time, private helicopter ownership and usage is booming, ZEDRA said.
The business jet market was valued at $15.05 billion in 2020. The market is expected to reach about $18 billion by 2026, with a compound annual growth rate of about 3 per cent between this year and 2026, according to a recent report by Mordor Intelligence. To set that figure in context, the total aviation market was worth $169.72 billion last year.
It said: "Over the past few years, there has been a significant increase in high net worth individuals and ultra-high net worth individuals globally. This is generating demand for private travel, subsequently driving the procurement of private jets with enhanced cabin interiors."
The report said that in terms of market share, few players, such as Bombardier, Textron, Gulfstream Aerospace, Embraer, and Dassault Aviation, among others, dominate the market.