Art
The Art Market In 2020: UBS Basel Report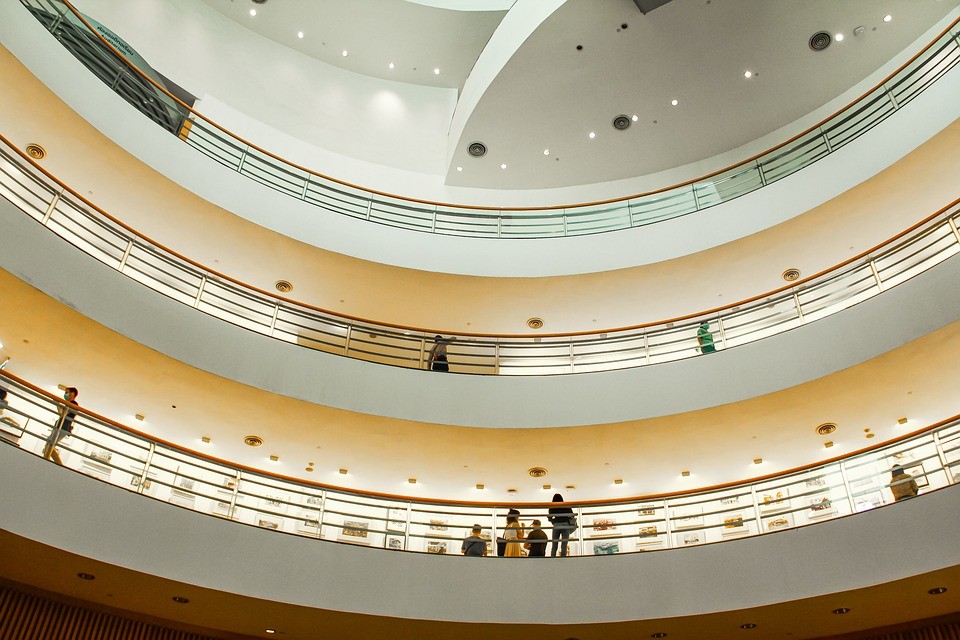 Virtually all market segments suffered declines last year, creating the biggest recession in the global art market since the 2008/9 financial crisis. But from adversity opportunity grows. Here are the main numbers.
Although overall sales fell 22 per cent for the year to $50 billion and most market segments saw sharp declines, auction houses experimenting with digital offerings were the main saviours pushing online sales to a record high of $12.4 billion. This was double the previous year, and accounted for a quarter of total sales in 2020. In the absence of physical auctions, private sales were up by a third to $3.2 billion, and women in some of the leading markets were outspending men. These are some of the main findings of the annual Art Basel, UBS Global Art Market Report published today.
The report, authored by cultural economist Dr Clare McAndrew, is eagerly awaited for breakout trends and watched closely this year for market resilience and innovation as the industry has buffetted many challenges.
The US retained its prominence with 42 per cent of global sales but sales slumped 24 per cent for the year to $21.3 billion. Greater China and the UK own 20 per cent a piece of global sales; both these markets saw double-digit sales declines, with the UK recording its lowest revenues in a decade. China overtook the US last year to become the largest public auction market, with just over a third of the sales market. The chart below shows the regional share.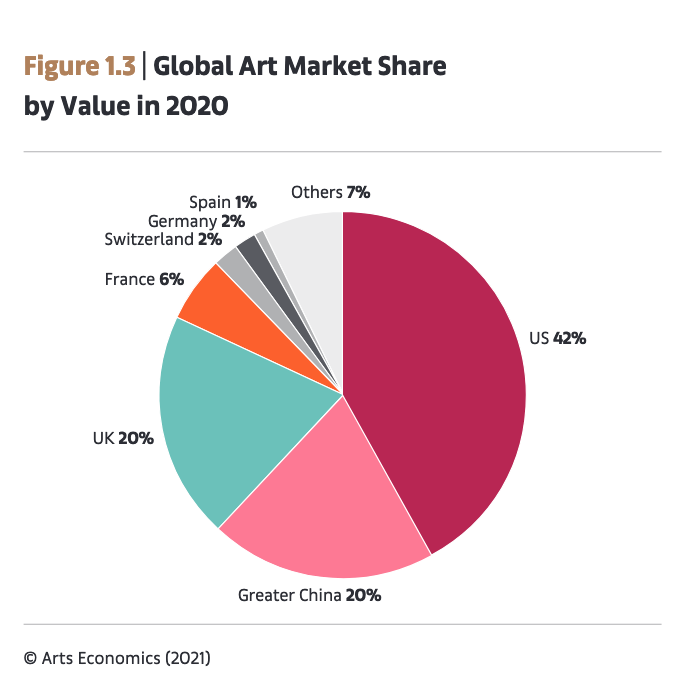 While the numbers were unequivocally grim, the year did mark "a transformative period of innovation, restructuring, and new consumer behaviours, especially online," Noah Horowitz, director for Americas at Art Basel said. All of this has the potential to "significantly redefine the art business in the coming period," he said.