Offshore
Guernsey Trumpets Sustainable Finance, Family Offices Prowess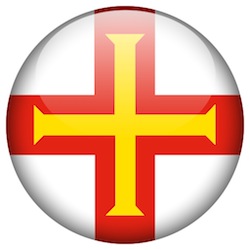 Guernsey has made a point of promoting its green credentials and of being a desirable place for family offices to locate. In these respects it is competing against a variety of international financial centres.
Guernsey is beating the drum about its standing as a centre for "sustainable finance" and family offices, saying that it has been working in the "green" space for long enough and is not just riding a fashionable trend.
The international financial centre has issued a thematic review of the Guernsey Green Fund regime and a "Spring Green" consultation paper.
The review reveals that the appetite for green investment and training within the jurisdiction is growing. Ten green funds have been domiciled in Guernsey since the structure was created in 2018.
This news service also spoke to Dr Andy Sloan, Guernsey Finance deputy chief executive, strategy, about these developments and Guernsey's position as an IFC.
Dr Sloan was asked about how the vogue for green and other sustainable investing ideas works when many high net worth investors are going into private markets – typically less transparent than public ones such as listed equities.
"Developing governance and structure, based on practical simple frameworks, together with clear measurement tools, is the best route to marshalling private capital in an impactful manner to meet the UN's Sustainable Development goals and the ambitions of the Paris Agreement," he said.
Guernsey's sustainable finance field covers more than just funds. Earlier last week for example, the jurisdiction announced that the very first humanitarian catastrophe bond covering "pure volcanic eruption" was completed using a Guernsey insurance-linked securities (ILS) structure. In this case, a $3 million privately-placed issuance, sponsored by the Danish Red Cross, was brought to market by Replexus and Howden Capital Markets through a Guernsey-domiciled reinsurance structure, Dunant Re IC Limited – an Incorporated Cell of Replexus ICC (Guernsey) Limited, which is managed in Guernsey by Aon Insurance Managers. The bonds were settled using Replexus' blockchain-based ILS platform, the ILSBlockchain. (Catastrophe bonds are risk-linked securities that transfer a specified set of risks from a sponsor to investors. They were created and first used in the mid-1990s in the aftermath of Hurricane Andrew and the Northridge earthquake.)
Family offices
Beyond the sustainability agenda, Dr Sloan wanted to discuss family offices and the island.
"We're constantly looking to hone our legislative and regulatory requirements to ensure we provide the most accommodating and supportive regime. A couple of years back we revised the Private Trust Company regime, removing the director requirement from the corporate service provider, making the arrangement more attractive to new family offices," Dr Sloan said. "We've been working on the development of family investment company, there will be a legislative proposal coming through later this year. And we're in the process of revising the philanthropic offer and looking at a tweak in the foundations regime, to provide a fit-for-purpose 21st century fiduciary duty product."
Centrally-collected data on how many family offices are based in Guernsey doesn't exist yet. However, there are approximately 150 licensed fiduciaries in Guernsey which can carry out family office services - giving a rough idea of how many of those organisations there may be.
Dr Sloan argues that education is a big part of how the island engages with family offices, including guiding them on the sustainability agenda.
"That's why we've been at the forefront of publication of guidance material for family offices, such as our sustainable finance guidance, published in December, to provide clarity to the market. It is something we felt able to do, given our positioning at the forefront of the development of this field," Dr Sloan said.