Offshore
European Union, UK Take Early Step Over Financial Service Pact - Media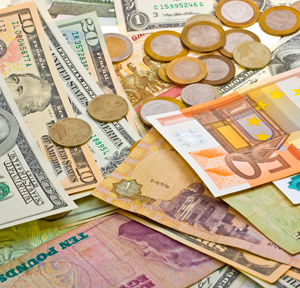 The move towards an agreement contrasts with the EU's rhetoric against the UK in recent weeks regarding vaccines for COVID-19, a controversy that has arguably cast Brussels and certain continental European nations in a deeply unflattering light.
The UK and the European Union took their first step late last week to co-operate on financial services - a move that could help banks, asset managers and other firms in the City to recover some lost access to the single market as a result of Brexit.
The trade pact, signed by the UK and Brussels at the end of 2020, did not cover financial services in detail. Finance is an important UK sector, accounting for almost 7 per cent of UK gross domestic product – the seventh-highest ratio of any country in the OECD (source: House of Commons Library, 2018). To deal with this, a number of UK-based firms have moved some operations and assets to EU member states, such as Ireland, in recent months.
A report by Bloomberg (26 March), citing unnamed sources, said that both parties had agreed a memorandum of understanding on financial services. The content and substance of the deal had been finalised, and they were now working on the formal process of being validated.
The memorandum sets out a framework for regulatory cooperation and a joint forum for discussing rules and procedures as well as the sharing of information. It is separate from any decision on equivalence, a series of unilateral rulings allowing each side to open market access to financial services.
The report said that Treasury offiials in London didn't immediately respond to requests for comment. Similarly, the European Commission in Brussels declined to comment immediately.
The UK has a great deal at stake, as does the EU, in getting some form of agreement on financial services. The EY Financial Services Brexit Tracker, for example, has shown that 43 per cent of financial services firms say they have moved or intend to shift some operations and/or staff from the UK to Europe. To date, a total of almost £1.3 trillion of financial assets have moved to the EU.
Dublin and Luxembourg remain the most popular EU destinations for staff relocations, new European hubs or office relocations, EY said. More than a quarter (26 per cent and 57 out of 222) of UK financial services firms have articulated the negative financial impact that Brexit is having or will have on their business.
Reaching an agreement on financial services would be a change from recent fraught relationships. The UK and EU have been at odds over the vaccine rollout, with Brussels demanding more access to the Oxford-Astra Zeneca vaccine, leading to claims that it is ignoring contracts signed by the UK. Several European nations, such as France and Germany, have also cast doubt on the vaccine's efficacy and safety, prompting complaints that continental Europe's handling of the crisis has been a mixture of chaos and bullying.
As reported in late January, the UK is also keen to forge stronger relations with Switzerland over financial services. Switzerland is not an EU member and, at times, it has been at odds with the EU over areas such as single market access.