Summary Of Global Executive Moves In Global Wealth Management - February 2021
Editorial Staff, 7 April 2021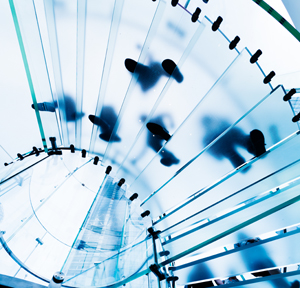 The latest roundup of executive moves in global wealth management.
The Financial Conduct Authority has added several senior female industry figures to new roles and its executive team to beef up its remit to protect consumers.

The agency's head Nikhil Rathi, who joined last October, named former BlackRock executive Stephanie Cohen as chief operating officer. Former eBay data analytics director Jessica Rusu became the agency's first chief data, information and intelligence officer forging relations with big tech and fintechs. Former director at the National Economic Crime Centre and commercial litigator Sarah Pritchard became executive director for markets overseeing company behaviour. In a second newly-created post, and fourth hire, Emily Shepperd became executive director for authorisations. Previously, she directed customer services at Aegon UK and served in leading operations roles for EMEA at Bank of New York Mellon.

Rob Hardy was named corporate governance director at Capital Group and joined the firm's ESG leadership team. He is based in London. Hardy was most recently head of investment stewardship for the EMEA region at JP Morgan Asset Management, where he oversaw the firm's ESG strategy and public policy. Prior to joining JP Morgan in 1996, Hardy was a corporate governance and proxy voting specialist at Phillips & Drew Fund Management.

Investec Wealth & Investment appointed Nicola Toyer as head of charities; Alex Charalambous as regional director of private clients, southern region and Stewart Teague as head of commercial transformation and product development.

Toyer joined the charities team at Investec as an investment manager in 2019, with 10 years of previous experience. Charalambous also arrived at Investec in 2019, having spent 16 years in private banking in London and California. Teague, who leads an increased commercial focus for the business's products and solutions, has 25 years of experience in the UK financial services market, including with start-ups and established players, on both the client and support side. Louise Hall left Investec, where she worked for 31 years, most recently as one of the executive directors of the wealth business.

UK firm Waverton Investment Management appointed Paris Jordan as a multi-asset analyst. She joined from Murano Consulting, where she was head of investment consulting, specialising in ethical and sustainable investing. Jordan reports to the head of third-party fund selection, Luke Hyde-Smith.

JTC appointed Paul Weir as managing director of its Jersey office and Julie Zingiloglu as MD for private client services in Switzerland. The group, which is regulated in a number of financial centres, promoted almost 100 staff across its teams.

Among the senior level promotions were Emma Menzies (group tax in Jersey), Marina Cristiani (private client services in New York), Mee-Line Marie Nathalie Kye Thiam (private client services in Mauritius), Nicola Holmes (business operations in Jersey) and Sarah Swain (legal, Jersey). They were all made a senior director. In all, there were 25 promotions in Jersey, 17 in South Africa, 12 in Mauritius, eight in Luxembourg, seven in Amsterdam, six in the Cayman Islands and the US, five in London, three in the Isle of Man, and two in Guernsey, the BVI and Switzerland.

Investor services group IQ-EQ named Rachel Aldridge as managing director of Lawson Conner, its specialist UK regulatory hosting and outsourced compliance business. Aldridge has more than 25 years' experience in leadership roles in financial services and consulting firms. Her areas of expertise include funds and compliance, as well as leading corporate service functions, developing and implementing strategy and general management.

Liechtensteinische Landesbank appointed Dr Gabriel Brenna as the new group chief executive and chairman of the LLB Group, subject to regulatory clearance. He took over from Roland Matt, who left the company at the end of January. Brenna has been head of the private banking division and a member of the group executive management and management board since 2012. Before LLB, Brenna was at consulting firm McKinsey & Company in Zurich and London for eight years, reaching the position of partner and head of the Swiss private banking and risk management practice. In this capacity, he advised private banks, cantonal banks, and major international banks in Switzerland and Europe on a wide range of strategic and operational questions.

Indosuez Wealth Management appointed Fouad Nicolas Trad as global head of the Middle East. He succeeded François R Farjallah. Based in Dubai, he reports within CA Indosuez (Switzerland) SA to Isabelle Jacob-Nebout, head of Wealth Management. Fouad Nicolas Trad leads coordination of all wealth management activities in the region and drives Indosuez's Middle East business, which is operated primarily by CA Indosuez (Switzerland) SA. He has more than 30 years of experience in the banking sector to Indosuez, with most of his career within the Crédit Agricole Group, serving private and corporate clients in the Middle East. Prior to joining Indosuez, Fouad Trad was the CEO and chairman of the management committee of Byblos Bank Europe, based in Brussels.

International law firm Withers hired charity law and philanthropy specialist Philip Reed as a partner in its London office. Reed joined Withers from Farrer & Co, where he was a counsel in the firm's charity and community team, working with domestic and foreign clients of all sizes, including major national groups. He also acted as in-house legal advisor and company secretary for the Leonard Cheshire charity.
Renaissance Asset Finance, the asset finance specialist arm of Arbuthnot Latham, appointed Chris Stalley as its sales director. In his new role, Stalley leads the sales division to drive RAF's business development strategy. Stalley served in several high-profile leadership and business development roles. He joined RAF from BNP Paribas 3 Step IT, where he was the chief executive. Previously, he worked at Siemens and GE Capital.

Capital Group appointed Marta Zarraga as global chief information officer, in charge of technology and cyber security. Zarraga, who has 25 years of industry experience, previously served as global CIO for Aviva - a role in which she also served at UK telco giants Vodafone and British Telecom.

Liechtenstein-based VP Bank appointed Roger Barmettler as chief financial officer and member of its group executive management. Barmettler had been head of group finance at VP Bank since January 2020 and acted as its interim CFO from June 2020. Before his VP role, which he started in 2004, Barmettler had worked in accounting, reporting and auditing at UBS and Credit Suisse. He began his career as an audit expert at KPMG Fides Peat in Zurich and Philadelphia. A Swiss citizen, Roger Barmettler holds a bachelor of science degree from the Lucerne University of Applied Sciences and Arts; he is also a certified public accountant, qualified by the Zurich Chamber of Trustees.
EFG International named Enrico Piotto as its new chief risk officer. He succeeded Raj Singh, who stepped down as CRO at the end of last year. Piotto has performed this function on an interim basis alongside his role as chief financial officer. In the new role, Piotto reports to CEO Giorgio Pradelli. Piotto has 20 years of banking sector experience under his belt. Before joining EFG, he served as head of lending for Deutsche Bank's European wealth management arm from 2018. From 2003 to 2018, Piotto served in various senior roles at UBS, including risk control lead for the Establishment of Wealth Management lending offering strategy, chief risk officer for wealth management Europe, emerging markets and global head of wealth management transaction decisions.

In a newly-created role, Invesco appointed Gwendolyn Ansah Smith as managing director for Africa, reporting to Middle East and Africa head Zainab Kufaishi at the independent investment firm. Smith is in charge of building out Invesco's business objectives in Africa. Smith formerly managed Invesco's global institutional business. She also spent five years as deputy chief financial officer for the City of Atlanta.
Wealthify, the UK-based digital investment platform, reshuffled its C-suite leadership. It named David Semmens as chief investment officer; he had been in the post on an interim basis since June last year. Michelle Pearce-Burke, co-founder of the business and chief operating officer, was CIO. (Semmens took the interim CIO role when Pearce-Burke went on maternity leave. She recently returned.) Pearce-Burke focuses solely as COO, working alongside chief executive Andy Russell and keeping her role on the investment committee.