People Moves
Who's Moving Where In Wealth Management? - Alpha Real Capital, Harbottle & Lewis, Others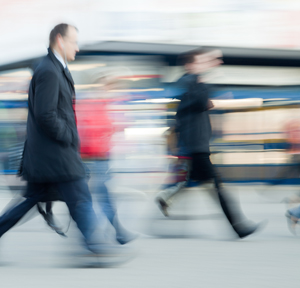 The latest moves in senior wealth management roles in the UK, Europe, the Middle East and Africa, and select jurisdictions outside Asia and the Americas.
Alpha Real Capital
UK-based Alpha Real Capital, the specialist manager of secure income real assets, has appointed Ed Palmer as chief investment officer.
Over a period of 14 years with MetLife, one of the world's largest insurance groups, Palmer was previously CIO for Europe, Middle East and Africa where he was responsible for leading the EMEA headquarters with around 60 people and about £10 billion equivalent of AuM across public and private credit, infrastructure and real estate.
Palmer's career spans nearly 25 years. He has worked at organisations including MetLife, Barclays Investment Bank and rating agency Moody's.
Alpha Real Capital invests in UK and European assets with predictable secure long-term cash flows, and employs more than 130 people. It oversees more than £4 billion of assets under management, including capital commitments. Alpha operates across diversified investment markets: listed and unlisted property vehicles, open and closed ended property vehicles, UK and international funds, working with large institutional investors as well as private investors, family offices and wealth managers.
Harbottle & Lewis
Law firm Harbottle & Lewis has named Sarah Gogan as a partner to head up its immigration practice.
Gogan brings more than 20 years' experience across a spectrum of UK immigration matters. She has acted for a range of clients, both domestically and internationally, including household names and personalities in the global entertainment industry, ultra-high and high net worth individuals, along with professionals and international families. She also advises businesses and leaders of businesses. Gogan has acted for a number of high-profile figures (including politically exposed persons, well known business people and their families) in respect of applications for political asylum, and has been at the forefront of globally significant cases in this area.
VG
Channel Islands administration services provider VG has promoted James Amos and Chris Hamon to assistant managers as part of strengthening its management team.
Amos joined VG as a senior trust officer in 2018 and is responsible for administering a mixed portfolio of complex structures. He has over 10 years' experience in fiduciary and legal services, both in the UK and Jersey, and holds both the STEP Diploma in international trust management and the STEP Advanced Certificate in UK tax for international clients.
Hamon joined the privately held Jersey firm in 2019 as a senior trust officer. He also holds the STEP Diploma in international trust management and has extensive experience of working in both large FTSE 100 companies and smaller family office boutique firms.