People Moves
Who's Moving Where In Wealth Management? - Wedlake Bell, Nomura, Others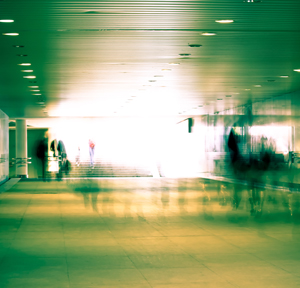 The latest senior moves in wealth and asset management and legal affairs from across Europe and the UK.
Wedlake Bell
City law firm Wedlake Bell has appointed Ollie Embley (private client) and Rachel Walbourn (real estate) to partners, with immediate effect.
Embley joined the firm in 2007 as a trainee. As part of the private client team, he specialises in tax planning for high net worth UK-domiciled and resident individuals with expertise in planning with residential property. He has also worked with the firm's corporate team on the structuring and incorporation of family investment companies.
Walbourn joined the firm in 2011, and specialises in real estate development work. She qualified in 2014 and advises clients on the acquisition and disposal of residential and mixed-use developments.
Nomura Asset Management
Nomura Asset Management has appointed Victoria Robinson as a portfolio manager in the unconstrained fixed income team.
Based in London she will report to Richard Hodges, manager of the $3.7 billion Nomura Global Dynamic Bond Fund, where she will focus on return trade ideas, particularly in emerging markets and derivative-based hedging.
She was previously at RBC Wealth Management for two years. Prior to that she spent seven years as a trader at Nomura International and four years at RBS.
Suntera Global
Suntera Global, which provides private wealth, corporate and fund services, has named three C-suite figures: Ted Pepper as chief risk officer, Mark Reynolds as chief operating officer and Sharon De Mendonca as chief people officer, with immediate effect.

Pepper and Reynolds are based in the Isle of Man; De Mendonca is located in the Jersey office.

Formerly managing director of the group's digital division, Pepper will take on responsibility for the governance, risk and compliance functions across the international group, whilst retaining his role as director of the group's digital division.

Pepper is a fellow of the International Compliance Association and has held senior risk and compliance positions with the group over the past 12 years.

Reynolds keeps his post as MD for the Isle of Man office. He has worked in the corporate services and digital industries in the Isle of Man for more than 15 years and re-joined Suntera Global in 2020

De Mendonca was formerly the group's global head of HR. A CIPD Fellow, with more than 20 years in HR, she joined the group in 2020.

The firm has offices in the Bahamas, the Cayman Islands, Hong Kong, the Isle of Man, Jersey, Malta and Switzerland