Trust Estate
Swiss Trusts Sector Braces For Regulatory Overhaul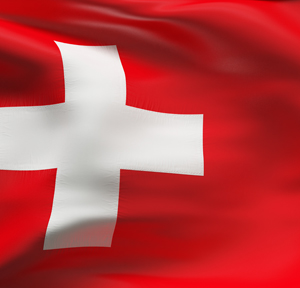 A series of federal acts in the Alpine state have been enacted, and they create a regulatory framework covering trustees as well as external asset managers. Getting to the deadline on time might be a challenge.
The most important topic for Switzerland's trusts sector practitioners at present is preparing for the new national regulations on trustees and external asset managers operating within Switzerland. Getting ready in time won't necessarily be a walk in the park.
A new regime to license these trustees, and to require standards of reporting and disclosure, has been introduced by a number of Swiss federal acts – principally being the Financial Institutions Act (FinIA) and, where the trustee also provides financial services, the Financial Services Act and related implementing ordinance (FinSA). The acts, which came into force at the start of 2020, are being implemented over the next couple of years, with FinIA taking full effect by the end of 2022. FinSA contains the code of conduct setting out how financial service providers must comply vis-à-vis their clients, in some ways mirroring the European Union's MiFID II regime. FinIA standardises the authorisation rules for certain financial institutions, including trustees. EAMs and trustees must apply for, and obtain, a licence from FINMA by the end of 2022. This application must evidence that they are also affiliated with a supervisory organisation, which is therefore a preceding step.
At 30 June last year – a cut-off date for registrations – Swiss national regulator FINMA had received notifications from 1,934 portfolio managers and 272 trustees.
While there are a number of forces at work in the trust industry in Switzerland – not least dealing with the COVID-19 pandemic – preparing for and implementing the new trustee regulations is one of the "major concerns right now" for people working in the sector, Andrew McCallum, managing director at Rhone Trust, told this publication. McCallum is chair of the Swiss and Liechtenstein Federation for the Society of Trust and Estate Practitioners (STEP).
There are now five recently formed and FINMA-approved supervisory organisations (SOs) which shall be tasked with overseeing the new rules on trusts and EAMs. One concern is whether the supervisory organisations have resources to do the job adequately, McCallum said, particularly in light of whether they will each individually have the critical mass in relation to trustee members, given that it is not inconceivable that one or two SOs shall corner the trustee market. (Such organisations are AOOS, FINcontrol Suisse, SO-FIT, OSIF and OSFIN.)
Another important challenge for the sector is timing. "As the SOs ramp up their activities in 2021, FINMA is likely to receive a lot of [licence] applications next year which will put pressure on the system for 31 December 2022, albeit that FINMA has accepted that the minimum is to have made the FINMA licence by that time, and trustees can continue to operate past that date pending receipt of the said FINMA licence," McCallum said.
While getting ready for the rules is a challenge, the regulatory changes bring important benefits, he said.
"This brings us into line with other trust jurisdictions, such as Crown and British Overseas Territories, which is advantageous as it eliminates any possible commentary that the Swiss trust activity is not regulated compared to other jurisdictions," McCallum said.
FINMA agrees: the regulator has argued that, on balance, the new rules will lift standards and hence improve the profile of the Swiss sector. (This news service interviewed the regulator recently about its hopes for the new regime.)
Another result of the new regulatory regime, McCallum said, is that there is likely to be more consolidation in the market in coming years.
STEP members have been working with Swiss policymakers over recent years since the new regulatory framework came over the horizon. Back in 2019, the international organisation said that its lobbying had prompted legislators to create exemptions for certain categories of financial entity. For example, an exemption from licensing was created for private trust companies, as well as a detailed exemption covering various types of single family office structures.
The business group continues to bang the drum for the importance and validity of trusts as a way for individuals and families to curate and transfer assets. In recent years, Swiss and Liechtenstein STEP members have debated challenges such as the impact of Brexit and encroachments on legitimate financial privacy.