Wealth Strategies
Turning Talk Into Action Over Net Zero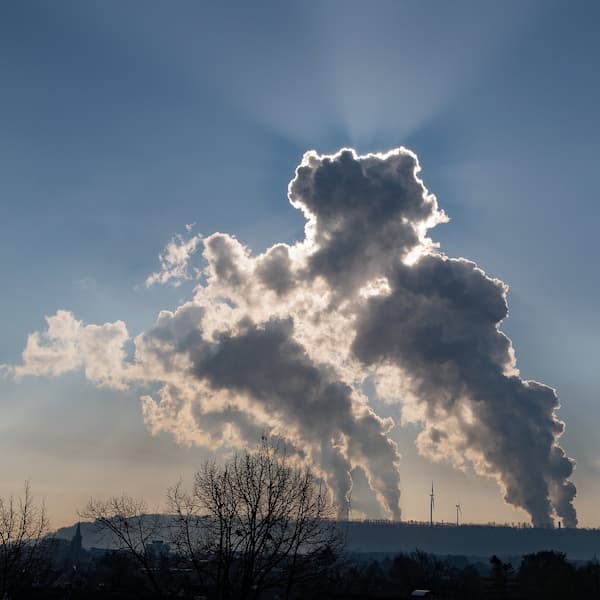 WealthBriefing recently held a webinar with Aviva Investors and Coutts to discuss their views on the urgent need to address climate change, to embrace ESG ideas, and harness financial tools to deliver results.
Humanity may already be near the "tipping point" for when further rises in average global temperatures mean climate change damage cannot be easily contained, a webinar hosted by this news service in conjunction with Aviva Investors, heard. (To download this series, click here.)
The Paris Agreement, which took force in 2016 and was signed by 196 nations, has the goal of holding global average temperature rises to well below 2°C above pre-industrial levels and aims to cap the temperature increase to 1.5°C above pre-industrial levels.
"We haven't got any more time for the political process to chug away. We need to be really quick now," Steve Waygood, chief responsible investment officer, Aviva Investors, said on the webinar. He appeared alongside Stephen Harris, chief executive at WealthBriefing, and Karen Ermel, associate director for responsible investing at Coutts.
Aviva Investors has examined the impact on physical infrastructure, livelihoods and business as a result of rising temperatures. The earth is today already 1.0 degree warmer than pre-Industrial Revolution levels. If the temperature rises a further 2°C, the globe enters a "runaway" process, he said.
"We think we face an existential crisis towards the end of the century. Life on Earth will be different," he said. Some 74 per cent of today's population would not be able to live where it does today, and will need air conditioning and other changes, or would have to migrate – a huge change, he said. Carbon emissions fell by 7-8 per cent last year, a time of unprecedented interruptions to normal life, and that fall was still short of where it needs to be.
Coutts' Ermel said that when looking at investment approaches, people should consider that there is a wide scale between "focusing purely on financial returns and purely focusing on doing good and getting outcomes."
One challenge is explaining environmental, social and governance-driven investment in clear language, she said. Ermel said she likens ESG with "hiring the right person for the job". ESG investing is really understanding whether a person is the right fit for a role, she said.
To do philanthropy well you need to manage money well over the long term, which is why ESG and philanthropy are a good fit, Ermel continued.
Making markets work
Aviva Investors' Waygood said it is important to focus positively on what businesses and markets can do in delivering results, so that people don't fall prey to despair about climate change.
"People need to be aware that we have more than enough money in the system to make this work. I want to make sure that hope remains there and people don't give up," he said.
Waygood said it is important to aim for good corporate governance so that organisations control their environmental impact.
"Governance….is absolutely central to how companies are guided towards a transition towards a Paris-aligned future," he said. "We need to be good stewards of business….That means dealing with their environmental risks and impact."
Coutts' Ermel said the way in which company leaders are remunerated needs to fit with objectives such as achieving Net Zero. Staff pay ought to be linked to hitting such targets.
Examining this spring's annual general meeting season, and the votes on remuneration and other issues, Ermel said there has been a market rise in focus on ESG by shareholders.
Some firms will reach the goals faster than others, she said, noting that investors must identify different companies' levels of engagement and their ability to move in the right direction.
"When companies use excuses they will get investor pressure from the likes of Coutts and Aviva," Ermel said.