People Moves
Who's Moving Where In Wealth Management? - Financial Conduct Authority, Carmignac, Others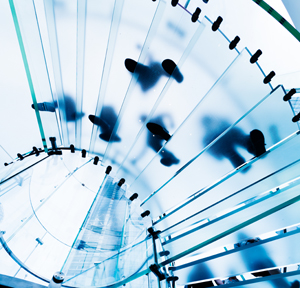 The latest senior moves in wealth management and related sectors across Europe and the UK.
Financial Conduct Authority
Following the recent departure of general counsel Sean Martin, the FCA has appointed David Anthony Scott as interim general counsel and Raj Parker as a senior legal advisor.
Scott was most recently a litigation partner at Freshfields before retiring from the firm in October 2020. He specialised in High Court litigation and regulatory investigations and proceedings at the firm, with a client roster of investment and retail banks, life and general insurance companies, and asset managers. He also spent 18 months in his earlier career on secondment to the FSA, and advised both the Bank of England and FSA on legal matters.
The current director of enforcement, Daniel Thornton, has been named deputy general counsel and will support Scott.
The agency said it would shortly be launching "an open and competitive global recruitment process" for a permanent general counsel.
The watchdog has also appointed Raj Parker as part-time senior legal advisor. Parker is an associate at Matrix Chambers and a part-time judge and arbitrator. Prior to joining Matrix, he was a partner at Freshfields for 23 years, where he specialised in international commercial and financial services dispute resolution.
Carmignac
French asset management house Carmignac has appointed Mario Cuccia as director.
Cuccia has spent most of his career in Italy's financial sector, holding prominent positions in several institutions. He was general manager at Banca Fideuram before joining the Allianz Group in Italy, where he was GM and also chief executive and chairman of the board of directors of its banking subsidiary, Allianz Bank. Cuccia is chairman of the board of directors of Italian life insurer Eurovita Holding and Eurovita SpA, and advisor of MoneyFarm's board of directors, a UK digital wealth management platform.
intelliflo
Financial advice tech firm Intelliflo has named its first chief product officer, Blake Kannady, and Geoff Rogers as its first head of Australia to support arrival and growth in the Australian wealth management market.
Kannady was previously at Envestnet, where he led product design, development and strategy for the firm's next-generation platform and user experience, as well as integrations with other third-party software partners and products. He also held several leadership positions in the wealth management arm of Bank of America Merrill Lynch, and is a co-author of The WEALTHTECH Book: The FinTech Handbook for Investors, Entrepreneurs and Finance Visionaries.
Rogers was most recently acting group executive - advice for MLC, overseeing the advice strategy and transformation of the division. Previously he served as general manager of MLC Wealth Distribution responsible for all MLC Wealth's retail platform and asset management offers to advisors.
On 1 March, intelliflo combined five software businesses under one brand.
Its solutions support more than 30,000 financial advisors worldwide, representing more than three million end-investors, with $1 trillion assets serviced across the Intelliflo business.