Investment Strategies
Investment View: Concentrated In Hunt For Alpha - Blue Ocean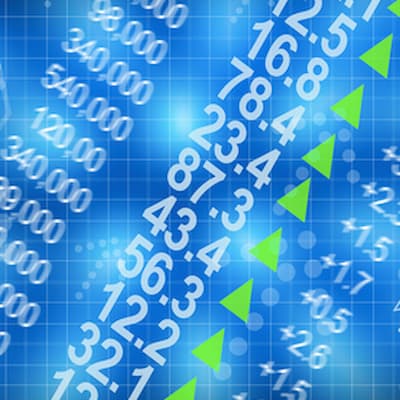 Family office perspective
Family offices are natural clients for the fund, Holmes said.
"Our core market is, we think, the family office space. Within the family office and the high net worth space is really the [key] area. Eventually, when we get more scale, we will be looking hopefully at a few endowments and foundations, but one of the key things for me is that there is really good alignment," he said.
"I want all of the investors, when I think about investing in equities, I think you have to have a minimum horizon of five years, although it's better if you have a 10-year horizon, because the markets are very volatile and you just never know what's going to happen. You need that time to make up for any kind of market volatility and losses. I think that that is especially the case for a strategy like this so I need investors to think about the long term, I think about the long term and I need my investors to as well," he said.
WealthBriefing asked Holmes how he spends his time when Blue Ocean can hold as few as 10 stocks.
"Once something is in the portfolio I don't spend that much time on it because the way that I think about the companies is on a long-term basis. So, as an example of that, during all of 2020 with all of the big COVID movements in the markets…my estimates for the long-term values of the companies that we held did not move at all. Maybe very, very slightly but in total not at all," he said.
"The reason for that is, in my estimation, it is just an adjustment, in the very near term, but it didn't impact where the companies will be in 10 years. Because of the way that I think about the value of the companies, it really is where you think it's going to be on a 10-year basis and I didn't think this would make much of a difference at all. What I do is I ignore those things and I focus on the long term, but I let the market price tell me when it's actually a good time to buy a company," he said.
Controlled diet
"No position can be bigger than 12.5 per cent of the portfolio, and that's not when I put it in, that's at any point in time. They normally go in between 5 per cent and 9 per cent and when it gets to 12.5 per cent, I automatically have to pull it back. I also keep track of how much capital I have deployed into a name and on a net basis I cannot put more than 12.5 per cent of capital into a name either. These are the two ways that we try to control the single name risk exposure because it is so concentrated," he said. (Another aspect is that Blue Ocean doesn't take a short position or use leverage, or try to add yield via options and futures.)
"Everything that I have done with the portfolio construction and with the individual company selection is to say 'this is where I think this company will be in 10 years' and 'what are the things that would stop me from being able to get there?'" Holmes said.
"One of the key things that we are looking at is the ESG [environment, society, and governance] factors and the ethics of the company itself. I have a view, there are two reasons [why] we do that. One is because it's such a concentrated portfolio. I don't want to support companies that hurt people or hurt the planet. If I am only going to hold five to 15 companies, why would I want to hold one that's bad for the world?" he said. "The other reason, which is more practical, is that if you think of these companies on a long-term basis those are massive headwinds and if there is one thing that I am very aware of it's that if you have massive headwinds they may not hurt you in the short term but over the long term they are definitely going to cause lots of problems for you and your long-term performance."