Fund Management
ESG Phenomenon: Advisors Warm To Green Bonds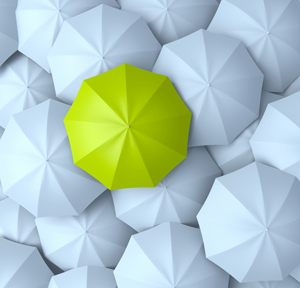 Developments and commentary in and around the ESG investment space.
The latest Aviva advisor survey shows that a majority of UK advisors believe that the conventional bond market will be completely green by 2040, and a third think this will happen even earlier by 2030. They also see green bonds as the primary fixed-income vehicle for delivering ESG mandates.
Momentum for ESG integration has spilled into more appetite for sustainability-linked bonds, which pay investors higher coupons if they fail to meet sustainability targets. The advisors who Aviva polled in April and May this year were also favourable towards traditional bonds issued by companies with good sustainability credentials and climate bonds.
The most common factor holding back green bond uptake was poor education and understanding, polling suggested. Advisors said that a lack of standardisation and transparency on ESG and green bonds was the second biggest obstacle. Still, close to a fifth of those surveyed said that they had little interest in ESG, seeing it as more of a short-term fad.
The degree of hype around ESG and the pace of growth creates understandable wariness from advisors about which products to choose.
"Wholesale investors care about how their money is being invested and increasingly want to see their funds put to use in support of sustainable businesses that will benefit the environment and society, as well as deliver a good return. The business and investment case for responsible investment is hard to dispute these days, but with a wide variety of instruments coming to market, advisors must take a holistic view of the companies that are issuing them," head of UK wholesale at Aviva Investors, Apiramy Jeyarajah, said.
The truly sustainable ones are more likely to succeed over time, he said. "Bad or incomplete practices don't just hit the headlines, they hit the bottom line."
UK Government boosts green finance
The UK Treasury announced a slew of green bond initiatives and a green finance framework this week. The government is due to issue a green bond with a three-year fixed-term through NS&I later this year allowing individual consumers to invest up to £100,000.
The Treasury also announced plans to finance six green project areas, including clean transportation, renewable energy, energy efficiency, pollution prevention and control, living and natural resources and climate change adaptation that will be financed by green gilts and retail bonds.