People Moves
Credit Suisse Continues Hiring Drive; Names China CEO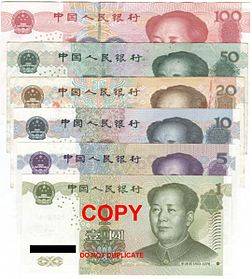 The new CEO is taking the role after the departure of Zhenyi Tang, who is leaving Credit Suisse to pursue other opportunities outside the financial services sector.
Credit Suisse has named Janice Hu as new CEO of China, as the bank continues a run of senior appointments in mainland China and the surrounding region.
Hu's appointment takes effect immediately.
With more than 25 years of experience in the financial markets in China, Hu has worked for 20 years at the Zurich-listed bank. She has had various senior roles across its China franchise, including vice chairwoman of Credit Suisse China and head of China investment banking. In her capacity as vice chairwoman of China, Hu was instrumental in Credit Suisse becoming a majority shareholder of its China securities joint venture in June 2020.
Hu is taking over from Zhenyi Tang, who is leaving the bank to pursue other opportunities in the financial services industry, Credit Suisse said in a statement last Friday.
"China is a strategically important market for Credit Suisse, both in the Asia Pacific region and globally," Carsten Stoehr, CEO of Greater China at Credit Suisse, said. "We firmly believe in the long-term prospects for China with its continued liberalisation, and are committed to investing in this important market."
Among recent moves, Credit Suisse last week renamed its China securities joint venture as Credit Suisse Securities (China) Limited. Over the past year in mainland China, Credit Suisse has recruited more than 60 professionals across all businesses and corporate functions.
The bank has also made a raft of senior hires and promotions in Asia and, like some of its European rivals, is looking to hire scores of bankers in the fast-growing HNW and UHNW markets in north Asia and Southeast Asia. For example, in May it promoted Dominique Boer as market group head for Singapore. She joined Credit Suisse in 2015. See other examples of appointments here and here.