Client Affairs
Nothing Derails Asia HNWIs' Investment Immigration Plans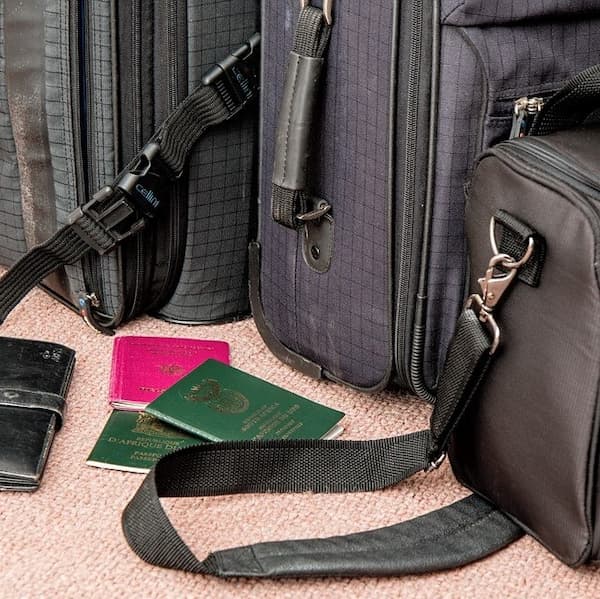 Given global uncertainties and the confluence of several forces, the market for "golden visas" - citzenship/residency-by-investment - continues to thrive, the author of this article argues.
The following article about high net worth immigration touches on the phenomenon of what are sometimes dubbed "golden visas." Dozens of jurisdictions offer residency/citizenship in return for investment, such as is the case with the UK, Portugal, Malta and various islands in the Caribbean, to name a few. These programmes have been controversial – the European Union's Commission, for example, has fired warnings at operators of these programmes, such as Malta, claiming that they can be conduits for money laundering.
One big driver of HNW immigration is the rising prosperity in Asia. HNW individuals from the region want to have options about where to live and situate their families. Mainland China's national security law, imposed on Hong Kong in 2020 following protests about loss of legal autonomy, has been a factor, some private client lawyers say. Geopolitical problems also drive desire for such "golden visas." The pandemic has clearly interfered with the ability to travel, but hasn't, so it seems, killed the ability to communicate and set up plans and paperwork.
In this article, Jean-François Harvey, who is worldwide managing partner and founder, Harvey Law Group, addresses these issues with a strong focus on Asia. The editors are pleased to share these views and invite readers to respond. The usual editorial disclaimers about the views of guest writers apply. Email tom.burroughes@wealthbriefing.com and jackie.bennion@clearviewpublishing.com
It is no coincidence that Asia-Pacific's growing appetite for investment immigration goes hand in hand with the region's surging wealth. According to Capgemini's World Wealth Report 2021, there were 6.9 million high net worth individuals in Asia-Pacific in 2020, with a combined financial wealth of $24 trillion. (1)
For Asia's most affluent, especially the current first generation HNW individuals who capitalised on the region's economic boom of the past two decades, residency and citizenship planning has become an integral part of their wealth and estate management, and for HNWIs in emerging markets, it is perceived as a "must-have" asset to improve mobility and gain access to better education for their next generation.
Safeguarding lifestyle and quality education a key for Asian HNW individuals
In Mainland China, where the HNWI population grew by 11 per cent between 2019 and 2020 to more than 1.4 million (2), investment immigration programmes remain popular for those seeking enhanced mobility and better access to education and healthcare. In 2018 alone, more than 15,000 Mainland Chinese HNW individuals migrated overseas, making it the single largest HNW migration market .
While Hong Kong HNW individuals enjoy excellent mobility with the Hong Kong SAR passport, many still seek out residency and investments in countries where their children will study, such as the United Kingdom and the US, or where they wish to live out their silver age, such as Canada. Amidst Hong Kong's unfolding socio-political developments, HNW individuals in the city are reassessing their options.
In other parts of Asia, HNW individuals have long been using investment immigration to pursue better healthcare, to relocate away from social and political instability and the adverse effects of climate change. In India, personal health protection and tax considerations are also key factors that drive HNW individuals to consider migration strategies, whereas in Vietnam, HNW individuals are looking for better civil rights and regulatory environment.
Education remains a primary consideration when it comes to investment immigration. Despite simmering geopolitical tensions and the pandemic's wide-ranging impact on education institutions worldwide, access to higher educational standards and better career prospects continues be one of the top considerations for HNW families in Mainland China, Hong Kong, and Southeast Asia. The contrasting education philosophies and more robust infrastructure for learning in Western nations remains a key determinant in seeking alternatives to the often competitive and gruelling education systems in their home countries.
Passive vs active investment immigration
The increasing supply of Residence by Investment (RBI) and Citizenship by Investment (CBI) programmes means that HNW individuals in Asia are spoiled for choice. Countries around the world have competed over Asia's entrepreneurship and wealth with offshore residence and citizenship for decades, and more countries such as Turkey and North Macedonia are joining the fray with attractive programmes that take advantage of geopolitical developments. Both RBI and CBI programmes are characterised by either a passive investment or an active investment nature.
Mainland Chinese HNWIs tend to prefer passive investment programmes and have a stronger appetite for quick access to mobility. Chinese HNWIs usually opt for CBI programmes provided by Caribbean nations that enable visa-free access to popular destinations including Hong Kong, Singapore, and the European Union.
Hong Kongers, have traditionally gone for RBI programmes, such as the Canada Start-up Visa (SUV) Program, and prefer programmes from the United Kingdom, Australia, and New Zealand that provide better living conditions. However, in the past two years, more Hong Kongers are considering options offered by Grenada or Turkey, to secure secondary citizenship in the hope of acquiring more flexibility, and to keep it handy as an "insurance policy" for their family and themselves.
Passive investment immigration programmes are ideal for HNWIs who want to keep their assets safe and secure more flexibility for the future, with no obligation to establish and run a business. Meanwhile, active investment immigration programmes such as the Canada SUV Program are best suited for entrepreneurial-minded HNW individuals who intend to establish and operate a business that can generate economic benefits.
With the COVID-19 pandemic putting international travel on a near standstill and geopolitical tensions intensifying across several immigration markets, HNWIs will continue their search for practical safeguards to protect themselves and their family. More governments may also jump into the ring of investment immigration programmes to bring financial benefits to the local economy.
Footnotes
1 ibid
2 https://assets.kpmg/content/dam/kpmg/cn/pdf/en/2021/03/digital-wealth-management-in-asia-pacific.pdf