People Moves
Kleinwort Hambros Makes Senior UK, Channel Island Appointments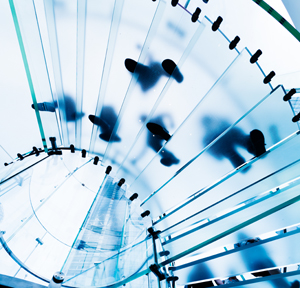 Among the moves is the naming of a group risk officer, and CEO of the bank in the Channel Islands.
Kleinwort Hambros has made a round of senior appointments in the UK and Channel Islands.
Christophe Huchet has been appointed group chief risk officer, to oversee how the risk function is put into action. Following four years as chief executive of the Channel Islands bank, Huchet will take up the role in London by 1 October, pending regulatory approval.
Phil McIlwraith has been appointed CEO of the CI Bank, subject to regulatory approval. He has been CEO and group head of trust and fiduciary services in the Channel Islands for the past three years. He has 31 years' experience with the Kleinwort Hambros group.
David Bromley, group chief risk officer, has been appointed to take over from McIlwraith as CEO and group head of trust and fiduciary services in the Channel Islands.
Huchet joined Societe Generale group (owner of Kleinwort Hambros) in 2003. He has held various positions within the tax department, first in Paris dedicated to the investment bank division, then in Hong Kong in 2007 when he set-up the tax functions for the non-investment bank, before moving to Milan in 2011 and taking up the role of SG Group head of tax for Italy and then Italy and Switzerland in 2016.
Huchet was appointed CEO of SG Kleinwort Hambros (Channel Islands) in January 2019. He is also member of the executive committee of Kleinwort Hambros.
McIlwraith joined the Kleinwort Hambros group in 1990. He has worked in senior management roles in a number of areas, including treasury, investment management, risk and commercial, both in Jersey and in London. He is a director of Kleinwort Hambros in the Channel Islands (for both the Bank and the Trust Company). In June 2018, Mcllwraith ran the trust and fiduciary services activities of the group.
Bromley originally joined Kleinwort Hambros in 1987, working within various departments. He then moved to Royal Bank of Canada where he spent a decade in senior roles, before returning to Kleinwort Hambros in 2004.