Legal
Credit Suisse Settles Spying Case With Former Senior Banker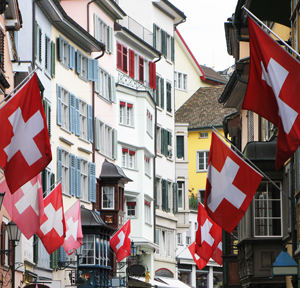 The bank is due to issue second-quarter financial figures on Thursday.
Credit Suisse has reached an out-of-court settlement with former senior banker Iqbal Khan over allegations of spying, an affair that led to the resignation of the chief executive Tidjane Thiam in early 2020, media reported the bank as saying yesterday.
The Zurich-listed bank, which operates in a number of regions and which has been adding scores of wealth management staff in Asia recently, is scheduled to issue second-quarter financial results on Thursday.
A spokesperson was quoted saying that Credit Suisse had reached a settlement with Khan and his wife after they sued Credit Suisse, and the private detective firm Investigo, for having had them followed through the streets of Zurich.
The news was first reported in Swiss newspaper NZZ am Sonntag.
Credit Suisse did not give further details about the settlement, while Khan and Investigo did not respond to requests for comment.
The feud between Khan and Credit Suisse, after the banker defected to arch rivals UBS two years ago, turned into a scandal that resembled a Cold War spy story rather than the staid world of Swiss private banking.
Khan alleged that a group of three men chased him and his wife through the streets of Zurich by car and on foot, which culminated in a physical confrontation behind the Swiss National Bank.
Credit Suisse admitted that it had hired private investigators to trail another former executive, Peter Goerke, and that both incidents of surveillance had been ordered by its former chief operations officer Pierre-Olivier Bouée.
Separately, analysts will scrutinise Credit Suisse's second-quarter results for signs of whether it has managed to recover from a series of losses sustained by episodes surrounding the failed US-based Archegos Capital group, the family office, and Greensill Capital, the UK supply-chain finance business to which the bank had an exposure.
UBS, Switzerland's largest bank, reported its Q2 results last week.