People Moves
Credit Suisse Names New Chief Risk Officer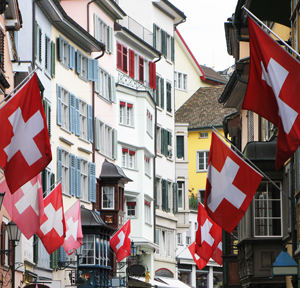 Since the previous chief risk officer's departure in April in the wake of the Greensill Capital and Archegos sagas, the current CRO has been holding the position temporarily.
Credit Suisse has named a new chief risk officer, David Wildermuth. He has filled the vacancy created when Lara Warner left in April this year in the wake of the heavy losses the Zurich-listed bank sustained from the Greensill Capital and Archegos meltdowns.
Wildermuth, who previously worked at Goldman Sachs, is a banking veteran with 34 years' experience under his belt. He is also being named as a member of Credit Suisse's executive board as of 1 February 2022, at the latest, the bank said in a statement today.
In his new role, Wildermuth will be based in Zurich and report to group chief executive Thomas Gottstein.
Joachim Oechslin will continue to serve as ad interim CRO until Wildermuth joins. After the handover, Oechslin will reassume – as agreed already in early April – a senior role as strategic advisor to the group CEO.
"I am delighted to welcome David to Credit Suisse, where he will help shape the Group's enhanced risk management framework, an essential part of the bank's strategic realignment currently underway. David will contribute a wealth of experience and deep professional insights, having served more than three decades in various senior roles in the financial services industry," António Horta-Osório, chairman of Credit Suisse, said.
Since joining Goldman Sachs as a vice president in 1997, Wildermuth served in a number of senior roles, both in the US and the UK, including chief risk officer EMEA and global chief credit officer. He was named managing director in 2001 and partner in 2010. In 2015, he was appointed deputy chief risk officer. He is a member of various risk committees at Goldman Sachs as well as a member of the board of Goldman Sachs International Bank.
Before joining Goldman Sachs, Wildermuth spent a decade at European American Bank and its ultimate parent ABN AMRO in various corporate finance, real estate and risk roles.
Wildermuth has a bachelor of arts dual major in economics and computer science from Dartmouth College, US.
As reported earlier this year, Credit Suisse has been forced to shake up its risk management systems in the wake of the Archegos and Greensill episodes, with a number of senior figures leaving. In April, Credit Suisse booked an expected net loss in the first three months of 2021 of SFr252 million ($275.5 million). The bank is due to report second-quarter results on Thursday. (A number of other banks, such as Nomura, were also hit by the implosion of Archegos, a hedge fund in New York that was structured as a family office.)