People Moves
Credit Suisse Creates New Risk Role At Asset Management Arm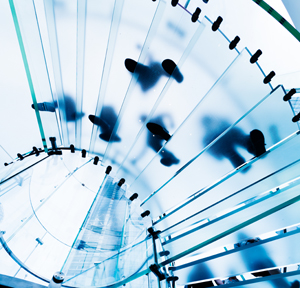 The bank, hit by a number of problems in its prime brokerage and asset management businesses in recent months, continues to unveil new staff and changes to its senior line-up. The CRO role for asset management is a new position.
Credit Suisse, which last week reported second-quarter results and has been shaking up its senior management after recent heavy losses, has named former Allianz Global Investors senior figure to the newly-created role of chief risk officer for asset management.
Wolfram Peters will take up the role on 1 September.
Peters, will report to Joachim Oechslin, interim chief risk officer, with "dotted line" reporting to Ulrich Körner, chief executive for asset management. He spent 16 years in various senior risk management positions at Allianz Global Investors, including the roles of global chief risk officer and membership of the board of Allianz Global Investors GmbH. Prior to this, he was CRO for Europe and Germany, respectively, and head of portfolio risk for Germany. Before Allianz, Peters spent six years as a management consultant at McKinsey & Company in Germany.
He joins a firm going through a series of senior management changes. Credit Suisse in July named Markus Ruetimann as new global chief operating officer of Credit Suisse Asset Management. Ruetimann was formerly at rival UBS. It has also named a new chief risk officer for the whole bank, David Wildermuth.
The Zurich-listed bank split the asset management business into its own division following the implosion of around $10 billion of funds linked to UK supply-chain financier Greensill Capital. There have also been other departures from the bank amid the heavy losses sustained by exposure to failed New York hedge fund/family office Archegos Capital Management.
Tony Patti, who headed up the fiduciary risk management function at the Swiss bank's business and helped to build the asset management group as a separate division, is continuing as head of independent validation and review and global head of credit risk review.
A few days prior to this, Credit Suisse said David Kruck joined the asset management business as chief of staff, effective 1 August. Kruck joined from UBS, where most recently, he served as the chief of staff to the president of asset management and group executive board sponsor for sustainability and impact. Prior to that, he worked in the wealth management division.
Elsewhere, Henning Wechsung, interim chief of staff, became divisional head of strategy for asset management, reporting to Markus Rütimann, chief operating officer of asset management. Henning joined the asset management business in 2018 for the Swiss/EMEA region.
As reported earlier this year, Credit Suisse has been forced to shake up its risk management systems in the wake of the Archegos and Greensill episodes, with a number of senior figures leaving. In April, Credit Suisse booked an expected net loss in the first three months of 2021 of SFr252 million ($275.5 million). The bank is due to report second-quarter results on Thursday. (A number of other banks, such as Nomura, were also hit by the implosion of Archegos, a hedge fund in New York that was structured as a family office.)