Strategy
Cummings, Carbon And COP26 – An Interview With Claire O'Neill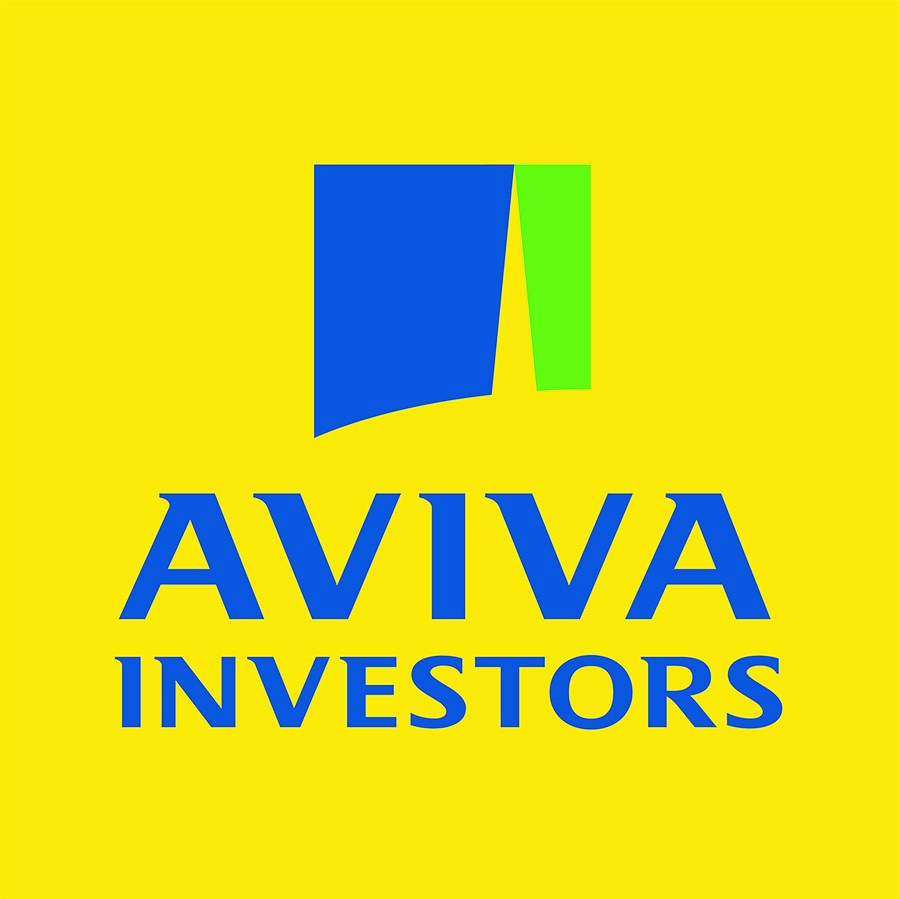 The following article comes from the team at Aviva Investors and is part of a series of contributions from that business.
In a wide-ranging interview with Aviva Investors' AIQ publication, the former UK minister of Energy and Clean Growth, Claire O'Neill, explains why the private sector needs a seat at the negotiating table if the world is to solve the climate crisis. The article is written by Miles Costello.
A conversation with Claire O'Neill on her career barely two years ago might have focused on how this former cabinet minister waged a highly public campaign over the need for tougher online safety measures, particularly to protect children.
It might have lingered on the fact that David Cameron's one-time rail minister admitted to being "ashamed" to be in the job while tens of thousands of commuters endured chronic disruptions because of strikes on Govia-owned Southern trains.
It would certainly have explored how a president-in-waiting of the forthcoming UN climate change conference in Glasgow, for which she put together and led the cross-government bid, was summarily sacked for deciding not to stand for re-election as an MP at the last general election.
And, particularly stingingly, it would have covered how it felt to be on the receiving end of a hostile media briefing from Dominic Cummings, the UK prime minister Boris Johnson's now-departed chief of staff that came as a fact-free surprise to those who had worked with her.
Almost two years later, each of these subject areas is still highly relevant. Debates about the availability of potentially offensive or abusive material on the internet rage on; there are still strikes on the trains and infuriating delays to journeys remain commonplace. The Glasgow summit, or COP26, for the Conference of the Parties, is just four months away and now has the former business secretary Alok Sharma at the helm. The climate emergency is intensifying.
Moving on
It's not that O'Neill is unprepared to talk about her past. This often outspoken, sometimes pugnacious, politician has a wily tactician's grasp of the narrative and is as happy chatting about how she "loved my trains" as she is reflecting on the significance of Joe Biden's arrival in the White House. (Enormous, as you might expect.)
But what quickly emerges, in this far-from-everyday conversation with a woman whose movement from public life to the private sector has been almost seamless, is a picture of someone who has clearly moved on. Time is ticking for the world and O'Neill just wants to get on with it.
Perhaps the perfect example lies in her thoughts on Cummings, who might well expect to be close to the top of her hit list. Not a bit of it.
"Let's get Dominic Cummings back to 'get net zero done' – a bit like Brexit," she says, knowing full well that her comment might make mischief. "Let's work out how to really sell this. [He] is a great tactician who did a lot of very good stuff around big data at Number 10 and arguably that was one of the real ways we strode out of the pandemic.
"I just think that level of fearsome focus on something is missing in the climate space. And that is the problem with the whole-of-government thing. If you are convinced that you need to harness consumer attitudes and change behaviour, and [asking] how're you going to do it – we don't have those people having that conversation in government."
Now away from Westminster and widely acknowledged as a leader in the field, O'Neill has been busy pursuing her own vision for how to make change happen. Her main job, for example, is serving as the managing director for climate and energy at the World Business Council for Sustainable Development.
This influential Switzerland-based organisation, set up 26 years ago as the place where the world's most ambitious companies work together on sustainability action, is now considered to have an ambitious member-led vision and plan for sustainable capitalism, led by the chief executives of more than 200 companies.
She also advises the influential global institute Public Policy Projects on COP and climate action and has just taken on a one-day-a-week job as a senior adviser to the business advisory firm FTI Consulting, in whose central London office she is sitting for this conversation with AIQ
All these positions shine lights on a conviction that accompanies her pragmatism and permeates so much of O'Neill's pronouncements: that the world can only really tackle the climate problem by harnessing the power of the private sector, companies and the financial community, alongside the authority of governments.
COP out
As it stands, the issues with this year's Glasgow COP are as much about what is not going to happen as what is.
"If you were going to design a global system for decarbonisation you probably wouldn't start with what we've got, but we have to make it work," O'Neill says. "COP's challenge is that it's based on the Montreal Protocol, based on what delivered a pretty successful solution for the removal of chlorofluorocarbons, in terms of its framework, in terms of the government participation, in terms of its negotiation structure.
"The problem is that no one economy is dependent on the manufacture of chlorofluorocarbons and so, when you're dealing with something as existential as reforming every aspect of the economy, this intergovernmental process is really difficult. COP has been bedevilled since day one with much bigger questions over equity, over common but differentiated responsibilities, over big structural and developmental questions, which of course are really important when you're basically telling countries they have to do things very differently."
In shorthand, that means governments can be harder to herd together than cats, internecine rows break out over who pays what and when, and individual agendas quickly spring to the fore. The result all too often is treacle.
But, of course, then came the landmark Paris Agreement struck in 2015, when 196 countries came together to commit to keep the rise in the world's temperature to below two degrees above pre-industrial levels and take whatever steps possible to limit the increase to degrees. This should have smoothed the wheels and made the forthcoming COP considerably easier.
"Before Paris, we had made attempt after attempt to have some form of serious breakthrough, some form of global legally binding structure, something that would enable us to move forward collectively, and it just ran into the sand," O'Neill goes on.
"Paris turned that on its head and said, basically, we're not going to try and mandate a global outcome, we're going to have a global target but the activities are going to be individual, so each country will do its thing. It is classic devolved responsibility.
"The COP presidency in Paris broke all the rules; for how important this was, for how much the whole of government would be involved. This was not just a conversation about climate; it was a full-court government process and activity, which worked. They mobilised business leaders, they mobilised financial leaders, they mobilised world leaders. It was an amazing effort."
Getting back on track in Glasgow?
That seems more like the set-up as O'Neill would want to see it: industry and the public sector in tandem. Fast forward to a looming Glasgow meeting, though, and some of the more obvious cracks at an intergovernmental level are beginning to show.
There is the promise countries will set out ever-more ambitious targets to reduce emissions by 2030, but there are also tensions, not least over the commitment by the world's leading nations to provide $100 billion in funds each year to ensure developing nations can play their part.
"What are we expecting in Glasgow? We're expecting a text that says the Paris rulebook was completed, countries brought forward their nationally determined contributions; we're looking at a two-degree outcome and we have a framework to deliver it in.
"That doesn't feel as urgent as it should be when you've got Lytton temperatures [Lytton, a village in British Columbia, in July recorded Canada's highest ever temperature of 49.6 degrees Celsius, 20 degrees higher than the historical average], the Arctic on fire and carbon dioxide (CO2) at levels not seen in 4.5 million-years.
"I see urgency in the protestors, in NGOs [non-governmental organisations] and in the boardroom. I see companies every day who just get this – it's in the corporate DNA now. It's not a sustainability nice-to-have over in the corner.
"The problem has always been that those who actually hold the strings in the real economy – financial institutions, companies, consumers – don't have a formal role at COP."
In terms of actually getting things done, this is compounded by the fact that the environment ministers who usually act as the delegation leads at COP are, to use her words "in most cases quite far down the totem pole in government pecking orders".
"What we're starting to see now, and this was part of [my] action plan for Glasgow, is: if we are serious about tackling global warming, how do we build on top of what is actually quite fundamentally a difficult structure to make it work; what more do we need to do?"