People Moves
Who's Moving Where In Wealth Management? - M&G Investments, ZEDRA, Others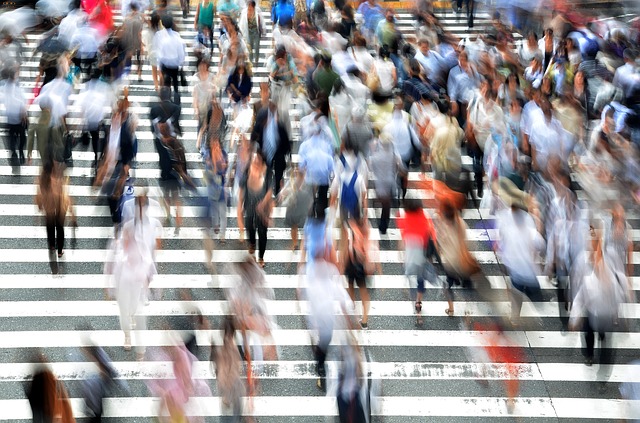 The latest senior moves in wealth and asset management from across Europe and the UK
M&G Investments
In a series of moves at M&G Investments, RM Jasmine Miller has been promoted to partnerships sales director based in Bristol. She will work alongside head of partnerships David Halfacre and be responsible for managing a range of strategic partnerships, including platforms, ratings agencies and global bank fund selectors.

Allan Smith, John Pascoe, and Wayne Sawyers join as relationship managers based around the UK in support of the regional sales teams and directors. Pascoe will cover the North of England and Scotland, Smith the West and Wales, and Sawyers London and the South East. The new hires are also expected to bolster M&G's services to UK IFAs and discretionary clients.
ZEDRA
ZEDRA has added to its roster of senior figures in Luxembourg. It has appointed Murjel Breedveld Jagesser as client director in Luxembourg's corporate services and global expansion team alongside Charles-Alexandre Houillon as director of fund management services.
Breedveld Jagesser is a Dutch lawyer who draws on more than 15 years' senior leadership experience for listed companies. Prior to joining ZEDRA, she held senior positions and led deliveries of multi-jurisdictional initiatives in Amsterdam, Cape Town, New Delhi, São Paulo and Istanbul, before spending six years as a legal counsel in Luxembourg.
Houillon has accumulated more than 20 years of knowledge and expertise in fund and asset management. Prior to joining ZEDRA, he was director and conducting officer at a renowned fund management services administrator in Luxembourg.
The moves come after ZEDRA named Damien Fitzgerald as head of funds for Guernsey supported by the recently appointed head of fund operations, John Donnelly.
ZEDRA, which provides corporate services, global expansion, active wealth and fund solutions, will announce the appointments today.
Ravenscroft
Ravenscroft, the UK investment services group with £7.75 billion ($9.03 billion) of assets under administration for private clients and institutional clients, has appointed Sophie Yabsley to join its board.
Yabsley joined the firm in 2008 as a portfolio manager and is a member of the discretionary investment committee. In 2018, she was promoted to head of client services and is now joining the board to oversee client service and client experience.
"Clients are at the core of Ravenscroft's business and it is absolutely key that they are represented at a board level. We have clients who have been with us since our beginning because of the service they receive and we want to ensure that remains a focus as our client numbers, and office locations, increase," Mark Bousfield, group managing director of Ravenscroft, said. 'Sophie's investment experience and expertise and her focus on client service will be invaluable to the board. She knows the business intimately and has a passion for customer satisfaction and the other directors look forward to working closely with her."
Yabsley, who is a chartered fellow of the Chartered Institute for Securities & Investment, has completed the CISI Diploma; she is also a Chartered Wealth Manager.
Cazenove
Cazenove Capital, part of the London-listed Schroders group, has recruited a further three experienced advisors, adding to its growing regional presence.
Craig Jones and Omar Iqbal will be based in Birmingham, and Rhys Twomey in Bristol.
Jones joins the Birmingham office as a portfolio director and brings more than 30 years' experience of managing high net worth clients at HSBC Private Bank where he advised entrepreneurs, business owners and their families on strategic planning and investment management. He is a fellow of the CISI.
Iqbal joins the Birmingham team as a wealth planning director. He has 10 years' experience of advising high net worth clients and their families on various areas of their finances, including retirement planning, estate planning and tax restructuring. Iqbal was previously at Barclays Wealth, and before that he worked at Duncan Lawrie Private Banking and BDO. He is a fellow of the Personal Finance Society and a Chartered Financial Planner.
Both men will report to David Price, head of the Birmingham office, servicing clients in The Midlands.
Twomey joined the Bristol team in July as a portfolio director and brings more than 15 years' experience to the role. He was previously at Coutts, where he looked after entrepreneurs and business owners, with a particular focus on succession planning.