Offshore
Private Relocation To Switzerland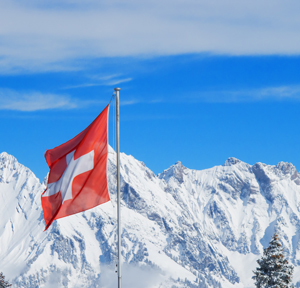 This article runs through the considerations people should take account of in moving themselves and their business interests to Switzerland.
The following article comes from Lindemann Law, which is based in Switzerland, and this news service is pleased to set out its views on relocating services for those seeking to move to the Alpine state. At a time when HNW individuals and families are looking at options in an often uncertain geopolitical climate, the points set out in this article are particularly timely. As ever, we welcome feedback: email the editors at tom.burroughes@wealthbriefing.com and jackie.bennion@clearviewpublishing.com
Times are turbulent and many of our entrepreneur clients currently ask us how they could relocate to Switzerland, either alone, with their business or with their families. Switzerland still enjoys the reputation of combining highest living standards with security, AAA financial status, a top education system and an attractive tax and business environment. It appeals especially to an internationally oriented, active and successful, mobile clientele.
1. Why now
The current crisis is far from over but until today, by comparison, Switzerland has remained attractive even during lockdowns. Home to the headquarters of many industrial giants from Nestlé to Novartis, Roche to ABB, it is considered a business hub.
The resilient health care system with a citizen-orientated principal attitude by the government are perceived as additional reasons to relocate now. With 40'000 km2 size, the country offers many lakes and rivers and a beautiful landscape. Thanks to international flight connections and being ideally situated in the heart of Europe, all business cities are quickly within reach.
2. EU/EEA citizens
EU/EEA citizens have a privileged status in Switzerland under the so-called bilateral agreement. For citizens with professional activities, an employment contract for more than a year with a Swiss employer or who are running their own business, that will get them a residence permit.
EU/EEA citizens without professional activities have to prove that they have sufficient financial means, health care insurance and adequate accommodation.
3. Non-EU/EEA citizens
Since Brexit, UK citizens belong to the Non-EU/EEA category too, but their contingent is larger than the rest of the group. Residence permits can be granted for retired persons from 55, for medical and educational reasons and of course for business reasons. There is a contingent for this group, which so far has not been used up each year. Notable, entrepreneurs who arrive with their businesses in Switzerland and create jobs may obtain residence permits for themselves.
4. Taxation
In principle, Switzerland taxes its residents on a world-wide basis.
There are nearly 90 international tax treaties to benefit from and there are exceptions for real estate, trusts and majority interests in companies.
There is income and wealth tax, however, for a foreign taxpayer, forfeit tax packages can be negotiated pre-arrival ("lump-sum taxation"). As widely known, tax rates can vary a lot not only between cantons but also municipalities.
This is referred to as "Swiss tax competition" and ensures that tax rates are kept as low as possible throughout the country.
The lowest tax rates are seen in Zug, Schwyz and neighbouring Liechtenstein starting at 12 per cent for companies and 22 per cent for individuals.
5. Inheritance, Trusts & Foundations
In most Swiss cantons and on federal level, there is no inheritance tax between spouses and direct descendants, also no gift tax. Switzerland and Liechtenstein are signatories of the Hague convention and since 2007 cantonal practices have been harmonised in trust taxation.
It greatly depends on whether the trust is irrevocable and discretionary and certainly pre-arrival planning is advisable for foreigners considering relocation to Switzerland. Under any circumstances, professional tax advice should be sought before establishing a trust as a Swiss resident.
6. Fintech
There is a worldwide leading and favourable legislation for Fintechs in Switzerland with excellent reputation. Since this year, Switzerland has a legal framework for distributed ledger technologies, for instance the blockchain system. Again, advice should be sought before arrival and before establishing a new Fintech, especially under the Swiss laws for banking and financial services.
7. Real estate
For Swiss nationals and Swiss residents with permit C, residential real estate purchases are permitted. Certain restrictions apply for permit B holders that are not EU/EEA national as well as for secondary homes.
Interestingly, the purchase of commercial and industrial real estate in Switzerland is not restricted. Moreover, in certain cantons it is possible to purchase a holiday home within the scope of quotas.
Further information and contact details:
Dr Ariel Sergio Goekmen-Davidoff, LL.M, TEP

The document from the firm can also be viewed at this link.