New Office
Zedra Eyes Fintech, Opens Liechtenstein Office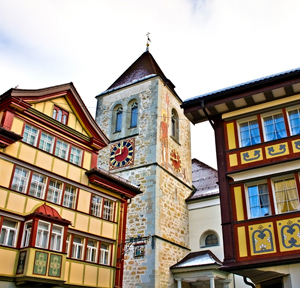 The firm wants to tap Liechenstein's growing fintech sector and regulatory efficiencies and boost its global client base offering.
Corporate services and funds administrator Zedra is opening an office in Liechenstein to capitalise on the centre's fast-growing technology, cryptocurrency and blockchain industries; areas in which the group is already active and seeking growth, it said.
The new office will serve international family offices and entrepreneurs structuring their assets through private assets foundations and corporate vehicles, and will also support Liechtenstein Venture Co-operatives (LVCs) and inventors with intellectual property needs.
"Its compact dimension, innovation mindset, flexibility and rapidity in adopting new regulations as well as direct access to regulators, makes Liechtenstein an excellent jurisdiction to service our clients," Zedra CEO Ivo Hemelraad said.
The group said that a presence in the principality will also shore up business activity in Switzerland by taking advantage of the customs and currency treaty between the two jurisdictions.
In July, the corporate, wealth and global fund services business announced triple-digit revenue growth in 2021, with 20 per cent growth in the number of clients between October 2020 and June 2021.
The firm is currently active across 15 jurisdictions, including Switzerland, the Netherlands, the UK, Luxembourg, the US, Poland, Malta, Hong Kong and Singapore.