Emerging Markets
China's Moves No Reason To Shun Its Stock Market - ASI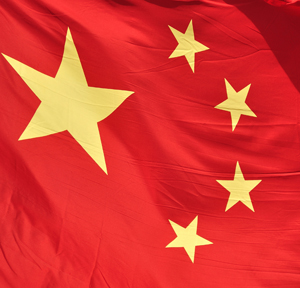 Chinese shares have been beaten up and now trade at a significant discount compared with global peers. The UK-based fund management house is urging investors to hold their nerve, and invest where regulatory changes permit.
Investing in China hasn't grown noticeably riskier than five or 10 years ago, so people should hold assets in parts of the economy that fit on the right side of what Beijing regulators seek, according to Aberdeen Standard Investments.
As reported in recent weeks, China has cracked down on parts of technology industries, banned for-profit/after-hours education firms, and has sought to rein in what it sees as unduly risky new financial players. As a result, some wealth managers, such as Pictet, have gone underweight on the country's equities. Against that, players such as fund management giant BlackRock are rolling out onshore investments in the country, prompting criticism from the likes of George Soros.
"We need to invest on the right side of the regulatory framework and in companies able to adapt. The government is looking to promote innovation, green technology, affordable healthcare, improved livelihoods and domestic consumption," Devan Kaloo, global head of equities, Aberdeen Standard Investments, said in a note.
"In the short term, the Chinese domestic economy may feel the impact of financial tightening and a further wave of Delta variant. But we think this will be transitory and we are finding many longer-term opportunities.
"China remains a risk, but no more than 5 to 10 years ago. It is looking to flex its diplomatic muscles and be more assertive. But risk has been priced in and there is much value in some sectors. Currently, the MSCI China A onshore versus the S&P 500 is at a 50 per cent discount price/book and a 35 per cent discount price/earnings. This discount indicates that much of the risk is priced in," he said.
Kaloo accepted that the "onslaught of regulatory measures" coming from the government has "created uncertainty and challenged successful business models".
"The Chinese government is trying to address inequality and bring about 'common prosperity.' It is tackling anti-competitive practices, promoting the interests of labour and reinstating the influence of the state in public services. Since 1979, China has been the fastest growing economy in history; this has caused sky-rocketing inequality. The government's focus now is how to better share those gains. This may be the next phase of growth for China. It is not about to give up the success it has enjoyed over past decades," Kaloo said.
"Two areas where we see potential negative effects are healthcare and education. Healthcare is to be made affordable and basic healthcare is to be available for all. However, there will still be a push in research and development, so this is where we see interesting opportunities," he continued.