People Moves
Finance Isle Of Man Adds Non-Executive Board Members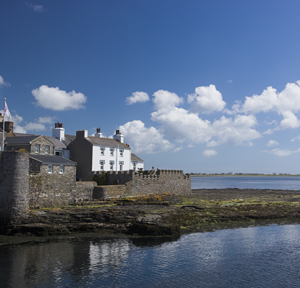 The organisation's board has members of trade bodies from the IFC as well as people adding ideas on strategy and policies.
Finance Isle of Man, an executive agency for the financial centre's Department for Enterprise, has appointed three new non-executive board members.
They are Claire Milne, partner at Appleby and NED at Playtech and Zurich International; Dougie Elliott, director at Sovereign Trust and chairman of the Association of Pension Scheme Providers; Anne Couper Woods, director at Boston Multi Family Office (Association of Corporate Service Providers representative).
Continuing as board members for a second term: Simon Nicholas, partner at KPMG (Professional Services & Non-Life representative), Chris Till, CEO at Standard Bank Isle of Man (Isle of Man Banking Association representative), Mark Dougherty, MD at DQ Advocates (Isle of Man Law Society representative), John Hockney, director at Hockney Stevens (insurance and pensions representative), Stuart Nelson, director at Barclays (Isle of Man Chamber of Commerce representative), and Gill Marples, director at Integralife International (Manx Insurance Association representative).
The board is made up of a combination of members nominated from trade bodies on the Isle of Man, together with a number of self-nominated members keen to contribute their expertise on strategy and policies. The board is chaired by Sue Preskey, appointed at the end of 2020, accompanied by the agency's chief executive Michael Crowe, and political member Peter Greenhill, MLC.