Client Affairs
UK Budget Watch: What's In Store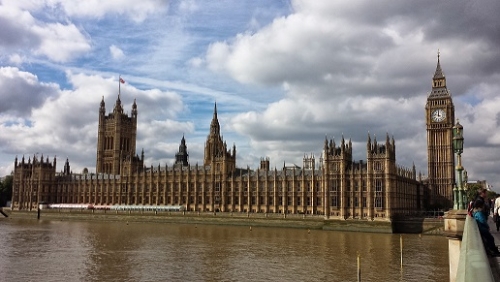 Tax rises are occupying minds to pay down the pandemic, meet climate targets, and politically break ground on much-vaunted levelling up promises. Private client and tax specialists share their views on what to expect from this week's Autumn budget.
UK Chancellor of the Exchequer - aka finance minister - Rishi Sunak delivers his annual budget statement on Wednesday this week. Sunak has to reconcile how to encourage economic growth after the COVID-19 crisis, pay for various promises towards the National Health Service, regional development and infrastructure, all the while observing financial discipline and preventing the UK being scorned by global holders of UK debt. The current Conservative administration rules at a time when, according to various measures, the UK's tax burden is at its heaviest since the late 1960s. Such a position shows how far in some ways the government has departed from the broadly free market, limited government agenda of previous administrations, particularly the Thatcher one. Internationally, the UK has signed up to the G20 agreement - pushed by US president Joe Biden - for a global minimum corporate tax rate of 15 per cent.
Already, the government has moved to increase National Insurance Contributions (NICs) on employees and businesses, has pledged to push corporation tax to 25 per cent from 19 per cent, and has frozen the pension lifetime allowance at £1,073,100 – until April 2026. Income tax thresholds will not be increased - which means some taxpayers will be dragged into higher-tax brackets. The costs of paying to furlough millions of workers, and deal with the ravages of COVID-19, are high. Critics have argued that raising tax rates will paradoxically reduce and not raise revenues because of the impact on hiring and incentives more broadly. (That remains a matter of debate - the "supply-side" argument, as discussed here.) And while not strictly a budget issue, Sunak is also acting when the UK government is pushing ahead with its plans to reduce carbon emissions and shift away from fossil fuels, potentially hitting households with higher energy and transition costs.
Here are comments from across the sector.
Simon Warne, partner, private clients at Crowe
With an end to furlough support, thoughts turn to post-pandemic life and how the country is going to pay the huge bill (perhaps £500 billion) run up in the name of protecting the economy. At the Conservative party conference, Chancellor Rishi Sunak referred to putting the economy onto a sustainable footing without burdening future generations – perhaps a code for some sort of tax rise in the short term. It is politically difficult to go against manifesto promises but if there are to be tax rises which raise significant sums in macro terms they will have to be borne by the many and not just the few taxpayers 'with the broadest shoulders'.
There are some 31.6 million income taxpayers and the taxes they contribute by way of income tax (£194 billion) and national insurance (£142 billion) comprise some 56 per cent of all tax receipts. Many of these taxpayers will have a distorted view of their contribution, most will be well aware of the basic-rate (20 per cent) but will be unaware of the large benefit afforded by the personal allowance or conversely just how much National Insurance they pay either directly or indirectly by their employers.
Tax is too complex and it is far too easy for innocent mistakes to go unnoticed for years resulting in large catch-up payments, and penalties of many thousands of pounds when they come to light. The imposition of the High Income Child Benefit charge (actually a clawback of a state benefit) is a particularly egregious example, which can catch out middle income families who by and large will be subject to Pay As You Earn (PAYE) and who will not be submitting annual tax returns.
It is surely time for some radical simplification where the false hypothecation of income tax and national insurance are swept away so that the many can understand the contributions they are being asked to make.

Rebecca Durrant – partner and national head of private clients at Crowe
I hope there is more incentivisation for business to invest into training, pay and working conditions across the UK so we can bridge the skills gap and get more people into well paid jobs where they feel valued. This would put more money in people's pockets, increase spending power and boost the economy.
The increase to National Insurance Contribution (NIC) and dividend tax will bring in a good chunk of revenue to help fill the COVID-19 hole and the continued freeze on higher rate tax thresholds will bring more taxpayers within the higher tax band particularly where salary increases are kept in line with the higher rate of inflation. I would expect this tax creep to continue rather than a bolder move of increasing tax rates for additional rate taxpayers for example.
Changes to Capital Gains Tax have been on the horizon for a while but that in itself will not bring in much extra tax and is politically sensitive. An overhaul of the capital taxes system in its entirety to include Inheritance Tax is long overdue and could have a much bigger impact. A lot of work has already been done in this area in terms of consultations and review. It would be a brave move by a Conservative Chancellor to action this.

Nick Latimer, private clients partner at Crowe
It will be hard to levy significant new tax rises beyond the recently announced 1.25 per cent increase in the rates of national insurance and dividend tax.
Personal tax and other thresholds will continue to be frozen, which have a revenue raising effect as inflation increases.
One area of potential reform will be Capital Gains Tax rates, which had been expected to increase in previous budgets. I expect there to be a move to increase the rate to be more aligned with income tax rates, maintaining a differential for residential property.
Pensions tax relief remains a significant cost for the Treasury, and restricting higher rate relief regularly arises as a potential area for attack. However, I do not see this as being an area for significant reform at this time due to the political and technical challenges associated with further change.
There will be the usual series of measures to target tax avoidance, and this could include 'simplification' measures in the Inheritance Tax system to remove or restrict some of the tax benefits that are currently given to specific asset classes (for example certain AIM shares).
One area that I hope the government focuses on are measures to reduce the impact of climate change, and offering incentives for further investment in this area as prices for energy escalate. At this stage, I don't expect there to be large increases in duties though these may be signalled for the future, but I would expect further tax incentives for businesses and individuals to make positive changes to help the environment, including enhanced allowances for energy saving investment, and reintroduction of new car scrappage schemes.