People Moves
Allfunds Names Head Of Hong Kong Operation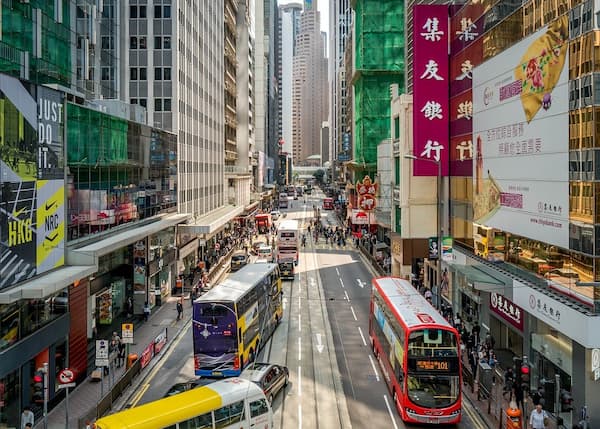 The business has been on an expansion drive in the Asia-Pacific region.
Allfunds, the funds platform organisation, has appointed Sebastien Chaker as head of its Hong Kong business, having opened an office in the Asian jurisdiction a year ago as part of expansion moves across the region.
Chaker, who has more than 20 years' industry experience, most recently served as an executive board member for Clearstream Fund Centre AG (Zurich). He has also served in senior roles at UBS and Calastone, where he set up and ran Asian operations after relocating to Hong Kong with the firm in 2013.
In his new role, Chaker will focus on managing the Hong Kong relationships with more than 50 Allfunds distributors across the region. He will also lead efforts to identify new opportunities to increase Allfunds' business in North Asia and complement the efforts of the commercial team in Singapore which works with clients in other countries in the region.
Chaker will report directly to David Perez de Albéniz, head of Asia at Allfunds, who is based in Singapore.
Since 2018, Allfunds' Asia-based assets have grown from nearly zero to more than $50 billion. (See a story from 2018 about a series of hires.) Recently Allfunds received approval to operate a WOFE (Wholly Owned Foreign Enterprise) in Shanghai, which will allow the sale of its digital capabilities in Mainland China, boosting exposure outside Hong Kong.
In December last year the private bank, China Merchants Bank, chose Allfunds as its business-to-business fund platform provider.
Credit Suisse also completed its transfer of the Credit Suisse InvestLab to Allfunds Group, as originally planned in late June 2019. Credit Suisse InvestLab, as the platform is called, is now combined with Allfunds, building a global fund distribution platform with a total of SFr570 billion ($585.9 billion) of assets under administration. It gives the Swiss bank the kind of market penetration that might otherwise have taken years and high resources to build. With Allfunds recently moving into the Asian market, the deal also opens up an important new channel to that region for Credit Suisse.