Real Estate
Another Chinese Developer In Debt Trouble - Report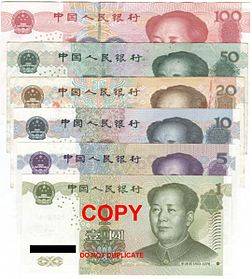 Cracks continue to open up in the world of mainland China's real estate developer sector.
Chinese developer Fantasia Holdings Group reportedly said that a subsidiary was facing a wind-up petition filed by its creditors, potentially forcing it into bankruptcy and adding to woes in the sector caused by the Evergrande saga.
The Shenzhen-based developer said in a stock exchange filing last Thursday evening that the petition was related to a $149 million loan of which Fantasia Investment Holdings was a guarantor, according to the South China Morning Post.
It is the first time that a wind-up petition related to offshore debts has been filed against a mainland developer or its subsidiaries, the report said.
"The company will seek legal advice to protect its legal rights and interests and take all necessary measures including maintaining a constructive dialogue with the petitioner to address the matter," Fantasia is reported to have said in the filing to the Hong Kong stock exchange.
Fantasia constructs high-end residential projects and luxury apartments in mainland cities like Beijing and Wuhan. It was founded in 1996 by Zeng Jie, the niece of former vice-president Zeng Qinghong.
In October it failed to repay a $205.7 million bond due on 4 October, and the company said there was no guarantee that it would be able to meet its other financial obligations.
The report said that Fantasia is one of at least six Chinese developers struggling with vast debt that have either defaulted or asked investors to wait longer for repayment.
The debt crisis of Chinese developers began in early October when China Evergrande Group, with liabilities of $300 billion, struggled to avoid defaults on offshore debt. The situation has rattled the confidence of international investors in China, already made nervous by Beijing's moves to rein in a number of sectors.