Compliance
UK Regulator Turns Up Heat On Appointed Representatives System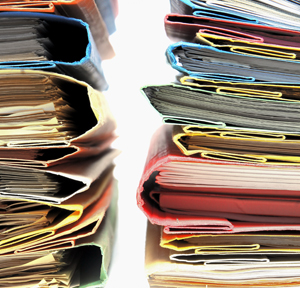 The latest compliance news: regulatory developments, punishments, guidance, permissions and new product and service offerings.
The UK regulator, the Financial Conduct Authority, is consulting the financial services industry over tightening oversight on appointed representatives following "a wide range of harm" in the AR space, it said in a statement last Friday.
ARs carry out regulated activity on behalf of FCA-authorised firms.
In 2019 the FCA conducted a multi-firm review into how principal firms in the investment management sector oversee their appointed representatives. The regulator found that most principal firms had weak governance and risk management frameworks in place (source: Bovill, 16 June).
Problems often occur because principals don't carry out enough due diligence before they appoint an AR, or fail to oversee and control them adequately, the FCA said.
"The FCA's proposed changes to the regime aim to address the harm arising in this market while retaining the cost, competition and innovation benefits the AR model can provide. The proposals would improve principals' oversight of ARs and require principals to provide the FCA with more information on their ARs, allowing the FCA to spot risks more quickly," the regulator said.
"The appointed representative model helps bring choices to consumers, but the level of harm we are currently seeing is too high. There are real risks of consumers being misled and mis-sold with little scope for recourse," Sheldon Mills, executive director for consumers and competition at the FCA, said.
PIMFA, the wealth management industry group, wants the FCA to make better use of the data it collects when supervising ARs.
"The FCA has clearly identified issues within the AR model which are not working well for consumers. Given the relative size of the AR Universe, we believe that a data-led approach is the right one provided that it is proportionate," Simon Harrington, senior policy advisor at PIMFA, said. "As we have set out previously to the FCA, larger principals, which are directly authorised already have developed oversight models of their ARs and we hope that while these proposed changes may lead to some tweaks to their model, it will not represent a huge overhaul."
"The challenge for the regulator is how it uses any additional data collected in its supervision and enforcement activities. It is clear from the data provided that significant harm does enter the market through elements of the AR regime," he continued. "The regulator already collects a substantial amount of data at great financial and resource cost to the industry and we have little evidence of what it does with it. These additional requirements placed on firms who are already more than fulfilling their obligations with regards to being principals will only be worthwhile if the bad actors in the market either reform or leave," Harrington added.