People Moves
Standard Chartered's Islamic Banking Accelerates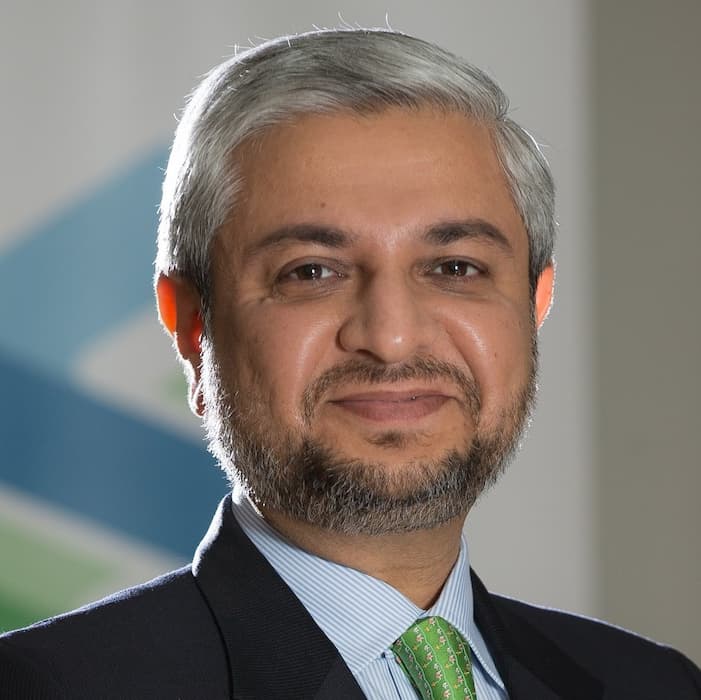 The new head of Islamic banking has responsibility for the bank's Saadiq arm as well as its consumer, private and business banking division.
Standard Chartered has appointed Ali Allawala as head of Islamic banking (Saadiq) for the United Arab Emirates.
Alliwala will be based in Dubai for the newly-created role which the bank said reflects the growing importance of the UAE market for Standard Chartered.
In addition to developing the bank's shariah banking proposition across the UAE, Alliwala will oversee its global Islamic consumer, private and business banking arm.
"This appointment is a clear reflection on the importance of the UAE market within Standard Chartered. The UAE is a priority market for us with strong opportunities for growth. Ali brings a wealth of experience to our existing platform and we are delighted to welcome him to the country management team," Rola Abu Manneh, chief executive officer, Standard Chartered UAE, said. (Manneh was appointed to her role in September 2018, and is an example of women achieving high positions in the local market.)
Alliwala, who brings with him 25 years of experience in conventional and Islamic banking, has worked widely internationally including in Pakistan, Egypt, Saudi Arabia and Malaysia.
With his previous roles including chief executive officer of Saadiq Malaysia, he is also experienced at launching new markets, business transformation, product management, distribution, digital banking and wealth management.
A chartered professional in Islamic finance, Alliwala holds an MBA from the Institute of Business Administration in Pakistan.
Last month, Standard Chartered's Saadiq's arm, in a collaboration with the Malaysian Halal Development Corporation, launched a $100 million Islamic financial programme dedicated to supporting SMEs, corporates and multi-nationals across Asia, the Middle East and Africa with a focus on key halal markets such as the UAE, Saudi Arabia, Malaysia, Bahrain, Bangladesh and Pakistan.
Interest in sharia finance continues to grow, although it has met headwinds at times, due to the lack of a globally agreed set of definitions. A few weeks ago, Jersey Finance, the promotional arm of Jersey's financial service industry, launched a study into the attitudes towards the Islamic finance wealth management market by Muslim high net worth individuals. Among the findings were that 96 per cent of Muslim HNW individuals are actively planning or preparing for wealth succession, with more than half (57 per cent) planning to seek tax advice, and nearly two-thirds (63 per cent) seeking shariah compliance advice.
Investments complying with Islamic law are banned from earning interest on loans, avoid speculative instruments and portfolios must avoid holding assets linked to areas such as alcohol and gambling. In general terms, shariah finance is akin to equity rather than debt.