Art
Fidelity's Peter Lynch's Art Gifts Continue Philanthropy Trend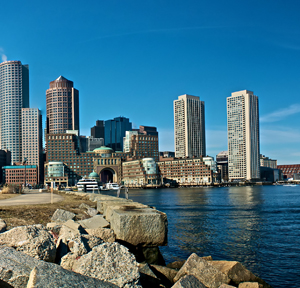 The story highlights a continuing trend of big gifts by ultra-high net worth individuals, many of whom have made their living in the financial services industry.
A prominent figure in the world of investment management, Peter Lynch, has given 27 paintings and three drawings together worth more than $20 million to Boston College. The move continues the trend of big gifts in the North American philanthropy space.
Lynch, vice chairman of Fidelity Management and Research Company and trustee associate at Boston College, gifted the art from his and his late wife Carolyn's private art collection to Boston College's McMullen Museum of Art. The works include renowned works from Pablo Picasso, Winslow Homer, John Singer Sargent, Mary Cassatt, Childe Hassam, Albert Bierstadt, Martin Johnson Heade, and Jack Butler Yeats.
The donation includes an additional $5 million grant to support the ongoing curation and exhibition of what will be called the Carolyn A and Peter S Lynch Collection, making the total gift one of the largest in University history, the college said in a statement earlier this week.
Lynch, a 1965 graduate of Boston College, said he donated the art to the McMullen Museum to inspire Boston College students and Museum visitors through the diverse collection of paintings and drawings from 20 of the world's most acclaimed artists.
"My hope is that this artwork, all of which my wife Carolyn and I collected during our 50 years together, will help students to develop a deeper understanding of art and its importance as a form of expression," said Lynch. "All students can definitely learn from this collection, which includes a diversity of styles of painting, many of which depict the natural beauty of our country from its most celebrated painters. I also wanted to enhance the McMullen Museum's permanent collection through our donation and encourage others to follow."
Including art within charitable gifts is a complex field, and one that high net worth individuals and families can employ as part of their philanthropy. Private banks and other institutions have built advisory teams to help clients work through issues such as the most efficient ways to curate, transfer and gift art, as well as other non-financial assets.
Boston College said Lynch's art collection includes Pablo Picasso's drawing Head; Winslow Homer's painting Grace Hoops; Mary Cassatt's watercolour Mother and Child; John Singer Sargent's painting Olive Trees, Corfu; and Jack Butler Yeats's 1929 painting Farewell to Mayo, which British actor Sir Laurence Olivier gifted as a wedding present to actress Vivien Leigh.
Theodore E Stebbins Jr, the consultative curator of American art at Harvard University's Fogg Museum and former curator of American paintings at the Museum of Fine Arts (MFA), Boston, described the collection as "an extraordinary compilation of artwork" that includes masterpieces any museum in the nation would desire.
Lynch said he first took an interest in art after visiting the Museum of Fine Arts as a boy with his mother and repeatedly admiring John Singleton Copley's master painting Watson and the Shark. His interest was further piqued after taking art history classes as a student at Boston College. In his 30s, he and Carolyn were a part of a group of collectors at the MFA called "The Young Seminarians," whose major focus was furniture before turning to paintings. His interest in art collecting grew after marrying Carolyn, who passed away 2015.
Lynch said that his personal favourites from the collection include Diego Rivera's drawing of a family, the Martin Johnson Heade painting Orchid and Hummingbirds Near a Mountain Lake, William Bradford's Among the Ice Floes, and Albert Bierstadt's Near the South Pass of the Rocky Mountains, which, Lynch said, he was inspired to acquire following one of his more than 25 visits to US National Parks with his wife and three daughters.
(An earlier version of this article appeared on Family Wealth Report, sister news service to this one.)