People Moves
Who's Moving Where In Wealth Management? - Tilney Smith & Williamson, VG, Ninety One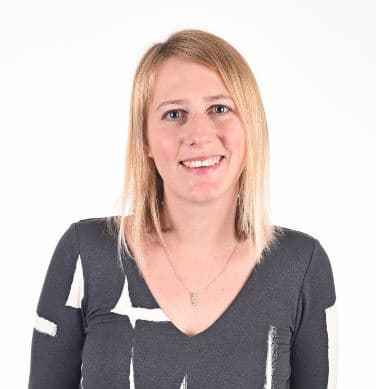 The latest moves in wealth management from across Europe and the UK and other select international locations.
Tilney Smith & Williamson
Tilney Smith & Williamson has appointed Colette Henshaw (pictured) as head of business rates to lead the launch of a new business rates offering.
The move forms part of a strategic plan to continue growing the firm's tax advisory propositions across multiple geographies and real estate asset sectors, the firm said last week.

Henshaw is an MRICS business rates tax specialist with 13 years of experience in the commercial property industry, most of which she worked as a business rates advisor. She joins Tilney Smith & Williamson from Cushman and Wakefield, a global real estate advisory practice, where she was a partner.

"Business rates tax is commonly one of the largest real estate overheads for owners and occupiers of real estate in the UK and I know many of our clients will benefit greatly from Colette's considerable experience and expertise in this space," Tom Shave, head of London tax at Tilney Smith & Williamson, said.

"Business rates tax is one of the key real estate costs and is becoming more complex in terms of its assessment and challenge. It is key for occupiers and owners of commercial property liable for business rates to seek advice at the earliest opportunity to ensure liabilities are kept to a minimum. With the 2023 business rates revaluation fast approaching on 1 April 2023, now is a crucial time for ratepayers to start to review their current and anticipated liabilities to inform budgeting and alignment with business strategy," Henshaw said.
VG
Jersey-based VG, which provides trust, corporate and fund administration solutions, has promoted a number of its staff across its business divisions.
At the senior level, VG's private client team has promoted three individuals: Jane Hill and Sheena Huggett become associate directors, taking greater oversight of the company's offering for high net worth and ultra-high net worth clients. Hill has been with the company since 2018. Huggett, who joined VG in 2020, has 15 years' experience in the space. Alongside them, Lada Yates will become a manager, building on her existing 14 years of fiduciary experience with additional management responsibility.
As well as these promotions, Tyler Hine and Renata Maletroit have been made trust administrators, while Sam Tumkaew is stepping up to the role of senior trust officer, VG said in a statement last week.
In its funds team, VG promoted Paul Bulstrode – at the firm since 1984 – to become a senior manager. In the new role, he will take further responsibility for VG's real estate and Islamic finance offerings, where he is already extensively involved. Other promotions in the funds team include Stuart Andre, who has been promoted to assistant manager, Heather Rabet has become a senior fund administrator, and Zach Ellam has been promoted to fund administrator.
There have also been promotions in VG's corporate team, with Callum Culf and Ricci Cook being elevated to senior trust officer and senior client reporting accountant respectively.
Within VG's non-client facing teams, three further promotions have been announced:
-- Glenn Cowie to senior manager of compliance and risk;
-- Jenny Costford to HR manager, and
-- Sandra Burt to assistant co sec manager.
Ninety One
Global asset manager Ninety One has appointed Christine Reed as senior analyst Latin America to join its emerging market sovereign and FX team.
Based in New York, Reed will be responsible for Latin American coverage and will support the alpha decision-making process across investment capabilities. The additional hire to the team underscores the firm's commitment to the north American market, it said last week.
Reed joins Ninety One from Goldman Sachs Asset Management where she was vice president, head of emerging markets local debt, responsible for all emerging markets rates positions taken globally across their EM dedicated strategies and crossover assets. Prior to this, she was an associate at Citigroup on their Latin American fixed income and FX trading desk where she was a market maker of fixed income and FX products in countries including Colombia, Brazil, Chile, Peru, Uruguay and the Dominican Republic. She has a BA in economics, and a secondary degree in global health policy from Harvard.
"Christine brings extensive experience across the full emerging market spectrum and in particular Latin America. Furthermore, her in-depth knowledge and understanding of EM sovereign bonds, interest rate swaps, FX spot and forwards will be an asset to the team as we further develop our investment capabilities. Christine is the second hire to the EMD team based in New York, underscoring our commitment to the North American market," Peter Eerdmans, head of fixed income, Ninety One, said.