People Moves
Summary Of Global Executive Moves In Wealth Management – December 2021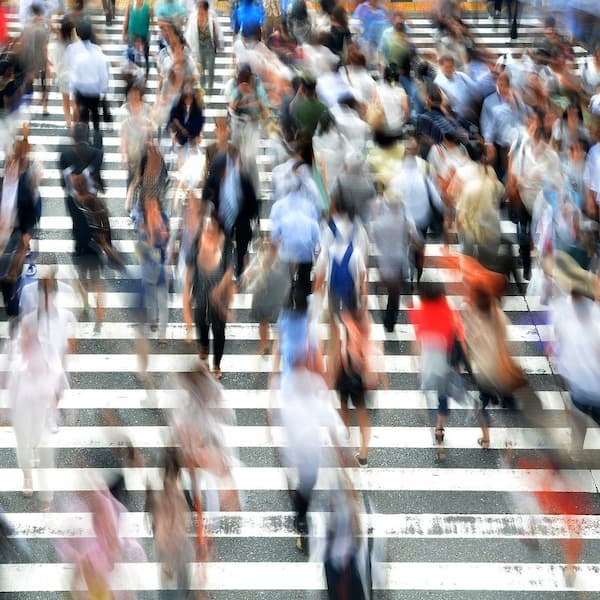 Weatherbys, the UK private bank, named former Close Brothers director, Shirley Coe, as senior private banker – a new role for bank – after returning from a stint in Singapore where she worked for the Global CIO Office. Prior to moving to Asia in 2019, Coe served as a director at Close Brothers Asset Management and Coutts, both in the UK and Singapore, in addition to senior client management roles at South African-based BoE Private Bank.
Tilney Smith & Williamson appointed Neil Williams as head of business development director for its host authorised corporate director and fund administration business. Williams moved from FNZ's transfer agency business where he was a director. Before that, he was head of relationship management at Capita Financial Managers. Williams also spent 23 years with Baring Asset Management working for its financial services group division, International Fund Managers UK.
Rathbone Unit Trust Management appointed Tom Carroll as chief investment officer, subject to regulatory approval. He is based in the London office and reports to Mike Webb, RUTM chief executive.
The former chief executive of Sandaire, James Fleming, was named advisory board vice chairman of VAR Capital. Sandaire, the multi-family office, was bought by UK-listed Schroders last year. Fleming was head of international private banking at Coutts and managing director at SG Hambros, as well as vice chairman of Arbuthnot Latham Private Bank.
UK private and commercial bank Arbuthnot Latham appointed two wealth managers to join its office in Manchester. Lydia Brook, who joined from LGT Vestra following a stint at Barclays, moved from the firm's London office to be the first locally-based investment manager. Rachel Wyatt joined as a wealth planner, bringing 10 years' experience in that capacity to the role.
Raymond James appointed Edward Hagger as an investment manager at Raymond James, CityPoint – its business in the UK. He was reunited with former colleagues at the branch, including Harry Burnham, Jonathan Mack, Luke Brampton and James Brooks, all of whom he previously worked with at Brewin Dolphin and JM Finn.
Standard Chartered appointed Ali Allawala as head of Islamic banking (Saadiq) for the United Arab Emirates. Alliwala is based in Dubai for the newly-created role which the bank said reflects the growing importance of the UAE market for Standard Chartered.
Venture capital investor newcomer Two Magnolias appointed Peter Mather as chair of its advisory board. Following a 40-year career at BP, he stepped down last year as head of country, UK, and regional president for Europe. His tenure included the bid to transform BP into an "integrated" energy company based on renewable energy, and low carbon infrastructure and IP.
BlueBay Asset Management, RBC Global Asset Management's specialist fixed income manager, appointed two new hires for its special situations capabilities. The hires were James Rous, as an institutional portfolio manager, and Giovanni Galvani, as an analyst. Based in London, both report to Adam Phillips, who joined the firm in October last year as head of developed markets within its global leveraged finance team.
Muzinich & Co, the New York-based investment firm, named former AXA figure Andrew Douglas as head of institutional sales, UK and Ireland. He previously worked at AXA Investment Management where he was a director in its institutional business.
The Financial Conduct Authority named Stephen Braviner-Roman as general counsel and as a member of its executive committee after an open competition. Megan Butler will step down as executive director of transformation in the spring of 2022.
Natixis Investment Managers appointed Emily Askham as chief marketing officer its the international business. Askham, who works with Natixis IM's distribution teams and affiliate managers to create marketing strategies which engage with existing and new clients, reports to Joseph Pinto, head of distribution for Europe, Latin America, Middle East and Asia Pacific. Askham.
UBS Asset Management named Lucy Thomas as head of sustainable investing, reporting to Barry Gill, head of investments for UBS AM. Thomas, who is based in Zurich, has 20 years' experience in the industry and joined from TCorp, the financial markets partner of the New South Wales government in Australia, where she was head of investment stewardship.
Barclays Private Bank hired Juan Vilarrasa as head of private bank coverage in Spain. In this new role, Vilarrasa brings a range of advisory and discretionary products and services to family offices and ultra-high net worth clients. Reporting to Pat McCormack, private banking head for Barclays Europe, he co-located with the Barclays corporate and investment bank teams in existing Barclays offices in Madrid.
Under the leadership of Gérald Mathieu, head of private banking for Europe and Middle East, Vilarrasa connects clients in the country with the bank's European private bankers and product specialists. For the past five years Vilarrasa set up a technology platform and wellness app, raising finance from investors including UHNW individuals, Spanish banks and public sector sources.
Rothschild & Co named Milan-based Paola Volponi as its head of wealth management in Italy, working alongside Andrea Battilani, the CEO. Volponi, who has more than 25 years' experience in the financial services industry, recently graduated from the Advanced Management Program at INSEAD, the France-based business school. Between 2011 and 2020 she worked for UBS Wealth Management in various capacities as a managing director, segment head for global financial intermediaries and, prior to that, head of ultra-high net worth business in Italy.
Janus Henderson Investors made six hires in its environmental, social and governance investment team. Five of the six joining Janus Henderson are London based:. Dan Raghoonundon joined as ESG research lead; Charles Devereux was made ESG research analyst; Olivia Jones became junior ESG research analyst; Jesse Verheijen joined as ESG data analyst; and Bhaskar Sastry joined as ESG content manager. Blake Bennett joined in a new governance and stewardship role based in the US in Denver.
Pictet Asset Management appointed former Hong Kong senior central bank figure Martin Matsui as a non-executive director. Matsui, who has worked in financial services for 40 years, spent the last 20 years working at the Hong Kong Monetary Authority.
Tenet Group, the UK financial advisor support network, named Julie Woolmer as compliance operations director. Woolmer joined from Quilter Financial Planning, where she had been head of supervision and oversight since 2018.
Canaccord Genuity Wealth Management in the UK and Crown Dependencies named Jeremy Hippolite as head of professional services – sales, a new role for the firm. Hippolite is responsible for the growth of professional services distribution for Canaccord Genuity Wealth Management UK.
UBS appointed Sarah Youngwood as a new chief financial officer. Formerly at JP Morgan, she was due to take over in May after the existing CFO Kirt Gardner steps down, as annouced. Prior to this, Youngwood had been chief financial officer of JP Morgan's consumer and community banking line of business since 2016.
Farrer & Co appointed Edward Floyd to join its family team and as a partner. He joined from Penningtons Manches Cooper, where he was a partner in their London office.
LGT Capital Partners appointed Wael El Burji as managing director and senior executive officer to head and expand its presence in the Middle East. Prior to his appointment, he worked at Amundi Asset Management as director overseeing the relationship with a range of institutional investors and leading the third-party distribution business in the Middle East.